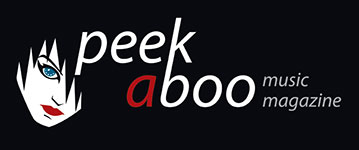 like this movie review
---
CASEY LA SCALA
The Remaining
Movie
Found Footage
•
Horror
[30/100]

SONY SPHE
26/02/2015, Didier BECU
---
Just when we thought we had seen everything, we get The Remaining, the first Christian horror film. No, this is not a joke. Casey La Scala, who was previously the producer of films like Donnie Darko, A Walk to Remember and What a Girl Wants, not only tries with his second film to make us shiver, but also to repent us! Even if we do not underestimate the knowledge of our dear readers, we are quite sure that they have never heard of this genre. Before the release of The Remaining, we didn't know either. In any case, Casey La Scala failed to send us weekly to church, because even though this horror film isn't as horrible (ha!) as you would imagine, a masterpiece it isn't either!
The first part of the film seems looks like the opening scene of Cloverfield. We are at the wedding of Skylar (Alexa Vega) and Dan (Bryan Dechart), a couple that at first sight does not fit together. While Skylar can quote the first till the last page of the Bible, Dan hasn't read one page of the Holy Book. During the reception everything goes wrong: people suddenly drop dead and a lot of demons appear. Most do not know what is going on, but the devouted Skylar understands it: these are the predictions of the Revelation of John coming true, and so they go to the library to see if the Apocalypse really has begun.
Frowning? We did that in fairness too, and if you are not a Catholic, then it is damn hard to take this film seriously. We even assume that it is not easy to understand what went through La Scale's mind, even if you are a devoted Catholic. The special effects and performances are not bad, but of course there are those dialogues. If you are not open for them, then you will be quickly annoyed, simple as that! Horror for catholics!
The Remaining is now out on DVD via Sony SPHE.
Didier BECU
26/02/2015
---
Net op het moment dat we dachten alles te hebben gezien, krijgen we met The Remaining de allereerste christelijke horrorfilm. Neen, dit is geen grap. Casey La Scale, die voorheen producer was van Donnie Darko, A Walk to Remember en What a Girl Wants, probeert je met zijn tweede film niet alleen de stuipen op het lijf te jagen, maar je ook te bekeren! Ook al willen we de kennis van onze dierbare lezers niet onderschatten, durven we er toch een paar bakken bier op verwedden dat je nog nooit van dit genre hebt gehoord. Neen, voor de release van The Remaining wisten ook wij niet dat dit soort films bestond. In ieder geval is Casey La Scale er niet in geslaagd om ons voortaan wekelijks naar de mis te lokken, want ook al is deze horrorfilm (nou ja, zeg maar rampenfilm) best te bekijken, heeft hij ons nu ook weer niet van onze stoel geblazen.
Het eerste deel van de film lijkt verdraaid veel op Cloverfield. We zijn op het huwelijksfeest van Skylar (Alexa Vega) en Dan (Bryan Dechart), een koppel dat eigenlijk niet bij elkaar past. Terwijl Skylar de eerste tot de laatste pagina uit de Bijbel kent, heeft Dan nog geen bladzijde uit het Heilige Boek gelezen. Tijdens de receptie loopt alles mis: mensen vallen plots dood en er duiken demonen op. De meesten weten niet wat er gaande is, maar de diepgelovige Skylar heeft het ondertussen wel begrepen: het zijn de voorspellingen uit de Openbaring van Johannes, en dus gaan ze naar de bibliotheek om te bewijzen dat de Apocalypse is begonnen.
Je fronst de wenkbrauwen? Dat deden wij eerlijkheidshalve ook, en als je geen pilaarbijter bent is het verdomd moeilijk om deze film serieus te nemen. De special effects en de vertolkingen vallen best mee in deze film, die om begrijpelijke redenen bij ons niet in de bioscoop is uitgebracht, maar natuurlijk zijn er die dialogen. Indien je er niet voor open staat, dan erger je je eraan, zo simpel is dat, maar geef toe: ongelovigen via een horrorprent de weg naar de kerk tonen is op zijn minst verbazingwekkend! Horror voor EO-kijkers!
The Remaining is vanaf nu uit op dvd via Sony SPHE.
Didier BECU
26/02/2015
---
---