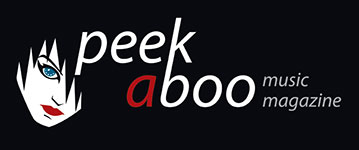 like this movie review
---
AUDREY ESTROUGO
Une histoire banale (FilmFest Ghent 2014)
Movie
Drama
Filmfest Gent
17/10/2014, Didier BECU
---
This year's poster from FilmFest Ghent features the face from Catherine Deneuve. Of course that's because she's a beauty, but also because the organisators wanted to feature French cinema this year as according to them the cinematographic art from under the Eifel Tower is the best you can find. And right they are!
Une Histoire Banale from female director Audrey Estrougo is such a splendid example. A story that is taken from today's life and made for (!) 8000 euro. Everything seems cheap, there's even the 4/3 format (even if that is hip since Xavier Dolan used it), but you see a committing crew and that makes this movie so much better than most expensive productions.
Nathalie (Marie Denarnaud) is 32 and enjoys life. The highlight is her weekend when her boyfriend comes back from Brussels where he works. Then one day something terrible happens. During a night out, Nathalie is raped by a colleague. She doesn't report the crime to the police, but her life completely changes. She feels dirty and punishes her body by humiliation. She considers herself as a whore and sleeps with everyone.
So no, this movie is certainly not easy to digest and contains lots of scenes that will upset some people, but that's life. More than once you have to shut down your eyelids because the images are too hard to deal with. But so what? Une Histoire Banale is a perfect example from modern French cinema. An uppercut that is worth watching every minute. A tip, and even more than that. A place in that 2014 list? I don't know, but there's a possibility…that's for sure! Check out!
Didier BECU
17/10/2014
---
Op de affiche van FilmFest Gent prijkt dit jaar het gelaat van Catherine Deneuve. Dat komt natuurlijk deels door haar schoonheid, maar vooral ook omdat de organisatoren deze keer de Franse film in de bloemetjes willen zetten. Volgens hun vind je immers de beste cinema van vandaag in het land van de Eifeltoren terug. En gelijk hebben ze!
Une Histoire Banale van regisseuse Audrey Estrougo is daar alweer zo'n prachtig voorbeeld van. Een verhaal die uit het echte leven is gegrepen en gedraaid is voor de luttele som van 8000 euro. Alles lijkt goedkoop, er is zelfs het 4/3 formaat (ofschoon dat sinds Xavier Dolan sowieso hip is), maar er is vooral zeer veel overgave van de crew merkbaar en dat maakt deze film zo veel beter dan al die dure producties!
Nathalie (Marie Denarnaud) is 32 en geniet volop van haar leven. Het hoogtepunt in haar jonge leven is haar weekend wanneer haar vriendje uit België terugkomt, maar tijdens een avondje uit gebeurt er iets vreselijks. Ze wordt door een collega verkracht. Nathalie geeft de misdaad niet aan bij de politie, maar haar leven verandert grondig. Ze voelt zich vies en pijnigt haar onreine lichaam door zelfverminking. Ze voelt zich als een hoer en slaapt met jan en alleman.
Geen gemakkelijke brok om te verteren dus, en er zitten inderdaad heel wat onthutsende scènes in deze prent verwerkt die de kijker bij de keel zullen grijpen. Une Histoire Banale is een prachtig staaltje van moderne Franse cinema met sublieme vertolkingen. Een mokerslag die iedere minuut het kijken waard is. Een tip, en zelfs meer dan dat!
Didier BECU
17/10/2014
---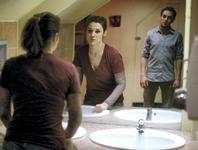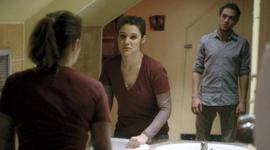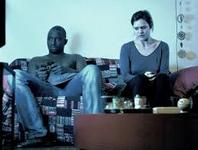 ---