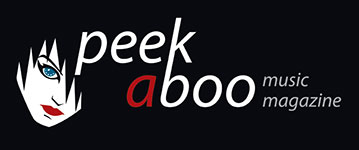 like this cd review
---
LADYTRON
Best of 00-10
Music
•
CD
Electro
•
New wave
•
Synth Pop / Electro Pop
[91/100]

18/04/2011, Didier BECU
---
For some people Liverpool will always be related to The Fab Four. Others will mention Echo & The Bunnymen. Without any doubt Ladytron must be the most interesting band from the last decade that's been coming from the town next to the Mersey.
Named after an old Roxy Music-song, these four have spawned four albums in ten years that combined electronic sounds with the old new wave sounds from the 80's.
Even if Ladytron nowadays hangs around with some real stars, they can't deny their heart stays black to the bone. Only with those black roots, someone would cover "Little Black Angel" by Death In June. Admit it, you won't find much bands who would do such courageous things.
Having said that, "Best of OO-10" is unfortunately nothing but a little cash in as you find only two new tracks here: namely the cover and the brand new single "Ace of Hz".
The title explains itself as this album features the best of ten years of Ladytron featuring of course all the singles that graced the four albums "604", "Light and Magic", "Witching Hour" en "Velocifero".
Excellent electro pop that loves to flirt with electro clash and even some Krautrock combined with the heavenly voices from Helen Marnie and Mira Aroyo gives that typical Ladytron-touch.
For those who never heard of Ladytron, this album is a real tip! Don't wait & discover the beauty of "Seventeen", "Discotraxx", "Destroy everything you touch" or "Blue jeans".
Those who do know her will probably be looking forward to the soon to be released "Gravity the seducer".
Didier BECU
18/04/2011
---