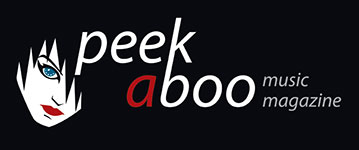 like this interview

---
IN THE NURSERY
Sadness is a strong emotion and something our music is always associated with, in a positive way.
13/01/2016, Didier BECU
photos: © Marquis(pi)X
---
This year In The Nursery celebrates its 35th anniversary. The band will be one of the headliners of this year's Black Easter Festival in Antwerp. We had a conversation with founders Nigel and Klive Humberstone.
I remember very well that your first recordings were quite industrial. Were you ever part of the Sheffield scene as this was the city for industrial music!
Nigel: This subject reared its head recently with the release of the documentary Industrial Soundtrack For An Urban Decay which we were interviewed for. Many bands and artists (including ourselves, Cabaret Voltaire and Hula) never considered ourselves as producing industrial music. The term was a convenient label and not much more. Obviously we were (and, in many ways, still are) part of the Sheffield music scene but not part of ' a scene'.
Klive: History, like journalism, has a tendency to 'pigeonhole' for convenience. We formed the band in Sheffield, which is historically known for its steel making and rich industrial past. We had contemporaries in Sheffield with bands like Cabaret Voltaire, Hula and Clock DVA, and articles in the music newspapers and fanzines placed us all together into the same category. The Industrial tag is not something we have chosen to describe what we do.

About Sheffield. Do you have any idea why this city has such an industrial boom?
Nigel: I am also co-founder and music director for Sensoria Music & Film Festival and we recently conducted research for a report about the Sheffield music sector. It was intended as a snapshot, listing the number of bands, composers, studios etc. in the region, but it also gave an interesting insight through a number of interviews with key players. It confirmed that there is something unique about Sheffield musicians, be it defiance in the face of conformity or a shear stubbornness to create something different. There's definitely something in the DNA of the city, but an element that's hard to put a finger on. Long may it continue that way!

When Dolores joined the band, a new In The Nursery-sound was born. Was Dolores the reason or was it something else?
Klive: We originally asked Dolores to sing/speak some French passages on the track Elegy during a recording session in the late 80s. We tended to use the voice as another instrument in our music and the inclusion of different languages suited the moods and atmospheres. Dolores has been in the live band ever since and has contributed her vocals to many In The Nursery tracks over the years.

Your sound is so unique that people use the term In The Nursery sound, but what inspires you?
Nigel: It is always difficult to analyze exactly what has influenced us over the years because it's not always evident. But elements of film and classical music have inspired us throughout our career.

In a way, I always thought In The Nursery sounds tragic and heroic. How would you describe it yourself?
Nigel: That's a pretty good description. Another adjective would have to be melancholic - sadness is a strong emotion and something our music is always associated with, in a positive way.

In the old days I used to describe your music as a soundtrack for non-existing movies, but that has changed now. I guess this is just a dream that came true, not?
Nigel: We described Stormhorse as a soundtrack to an imaginary film which was very apt and we have since been fortunate to work on scores for An Ambush of Ghosts plus the many silent film projects - but the aspiration is still there to compose a full soundtrack for a feature film. So the dream is still there.

In recent years, you make the soundtrack for silent movies. How does that happen? Do you decide yourself which one you'll do or are you asked by others?
Nigel: The Optical Music Series in 1996 with our score for The Cabinet Of Dr Caligari which we chose and released totally independently. Since then we've developed the series with a mix of commissions from the likes of film institutes and festivals (Man With A Movie Camera, Hindle Wakes and Electric Edwardians) combined with films chosen purely because they inspire us creatively (A Page Of Madness, The Passion Of Joan Of Arc, Asphalt and The Fall Of The House Of Usher).

And if you write such a soundtrack, is it the In The Nursery interpretation or are you making compositions of which you think the directors would like them that way?
Nigel: Our Optical Music scores are definitely our interpretation.
Klive: We have been choosing the scores to silent films ourselves. The way we approach the composition is completely open and free from constrictions. Our own choices, our own mistakes and freedom to experiment.

You will play at the Black Easter festival in Antwerp. What can we expect?
Nigel: 2016 is a milestone year for In The Nursery as it represents the 35th anniversary of our debut concert in 1981. As such we'll be presenting a special show at Black Easter that covers different aspects of our back catalogue and hopefully hint at new ventures we are planning.

It's great that you'll play with Attrition there. Do you know each other?
Klive: We know Martin from Attrition quite well - having followed each other's careers, exchanged remixes and played/toured together in the past. It will be good to catch up with Martin in Antwerp. Looking forward to it.

What's your favorite album of all time and please state why.
Nigel: One of my favorite albums is Down By The Jetty by Dr Feelgood, released 1975. For us it was a pivotal album that acted as a gateway into the punk scene and other music that would inspire us to start a band.

With whom wouldn't you mind to spend 8 hours in an elevator and what would you do then?
Nigel: Without thinking too hard about this, I'd choose to spend the time with percussionist Evelyn Glennie. We'd then spend the next 8 hours exploring the sounds and acoustics of the elevator interior and lift shaft.
Thank you very much and we're looking forward to see you at Black Easter in Antwerp.
Didier BECU
13/01/2016
---
Dit jaar blaast In The Nursery 35 kaarsjes uit. Het is ook het jaar dat het één van de hoofdacts op Black Easter in Antwerpen is. Peek-A-Boo had een gesprek met oprichters Nigel en Klive Humberstone.
Ik herinner me nog heel goed jullie allereerste opnames. Ze klonken industrieel en ik vraag me af of jullie ooit deel uitmaakten van de industrial scène in Sheffield!
Nigel: Dit onderwerp stak onlangs nog zijn kop op toen we werden geïnterviewd voor de documentaire Industrial Soundtrack For An Urban Decay. Vele bands en artiesten (waaronder wijzelf, Cabaret Voltaire en Hula) beschouwden zichzelf nooit als makers van industriële muziek. Die term is gewoon een handig etiket, maar niet meer dan dat. Uiter-aard behoren wij (en in veel opzichten nog altijd) tot de muziekscène van Sheffield, maar we maken geen deel uit van 'een scène'.
Klive: Geschiedenis heeft, net zoals de journalistiek, altijd de neiging om voor het gemak alles in een 'hokje' te stoppen. We vormden In The Nursey in Sheffield, een stad met een rijk industrieel verleden die historisch bekend is voor het maken van staal. Bands als Cabaret Voltaire, Hula en Clock DVA waren tijdgenoten en in de artikels in muziektijdschriften of fanzines werden we in dezelfde categorie geplaatst. Het naamplaatje industrial is niet iets dat we zelf hebben gekozen om te beschrijven wat we doen.

Heb je enig idee hoe het komt dat er in Sheffield zo veel industriële bands zijn?
Nigel : Ik ben ook de medeoprichter en de muziekdirecteur van het Sensoria Muziek & Film Festival, en onlangs hebben we een onderzoek gedaan over de muzieksector in Sheffield. Het was als een momentopname bedoeld van het aantal bands, componisten en studio's in de regio. Door interviews met een paar belangrijke mensen kregen we een interessant inzicht en het bevestigde het feit dat muzikanten uit Sheffield eerder uniek zijn. Misschien heeft het iets met koppigheid te maken, of misschien is het een vorm van opstand. Er is zeker iets in het DNA van de stad, maar je kan het moeilijk verwoorden. Nu goed, dat het maar zo mag blijven duren!

Toen Dolores bij In The Nursery kwam, werd er een nieuw geluid geboren. Kwam dat door Dolores of was er een andere reden?
Klive: Oorspronkelijk hadden we Dolores gevraagd om wat Franse teksten op Elegy in te spreken. Dat was op het einde van de jaren 80. We hadden de neiging om haar stem als een instrument te gebruiken, want die verschillende talen pasten wel bij de stemming van onze muziek. Sindsdien maakt Dolores deel uit van de liveband en haar zang heeft in al die jaren veel aan In The Nursery bijgedragen.

Jullie zijn zo uniek dat mensen gewoon de term In The Nursery-muziek gebruiken, maar wat inspireert je?
Nigel: Dat is altijd moeilijk om te analyseren. Het is niet altijd evident, maar tijdens de vele jaren zijn we beslist geïnspireerd door film en klassieke muziek.

Op een bepaalde manier, dacht ik altijd dat In The Nursery tragisch en heroïsch klinkt. Hoe zou je het zelf omschrijven?
Nigel: Dat is een vrij goede omschrijving. Een ander passend adjectief is melancholisch. Verdriet is een sterke emotie en het wordt steeds met onze muziek geassocieerd, op een positieve manier.

Vroeger omschreef ik jullie muziek als een soundtrack voor onbestaande films, maar dat is nu veranderd. Ik denk dat de droom werkelijkheid is geworden, niet ?
Nigel: We hebben ooit gezegd dat Stormhorse zeer geschikt zou zijn voor een soundtrack. Sindsdien hebben we het geluk gehad om mee te werken aan de score van An Ambush of Ghosts en natuurlijk ook onze projecten voor de stille films. Maar we streven er nog altijd naar om een volledige soundtrack te componeren. Dus die droom bestaat nog steeds.

De laatste jaren maken jullie soundtracks voor stomme films. Hoe gaat dat? Bepalen jullie die zelf of zijn dat aanvragen die je krijgt?
Nigel : De Optical Music Series in 1996 met The Cabinet Of Dr Caligari was een eigen keuze, en we hebben die volledig in eigen beheer uitgebracht. Sindsdien is de serie geëvolueerd naar een mix van opdrachten die we van filminstituten of festivals kregen (Man With A Movie Camera, Hindle Wakes en Electric Edwardians ) en eigen gekozen films die ons inspireren (A Page Of Madness, The Passion Of Joan Of Arc, Asphalt and The Fall Of The House Of Usher).

En als je zo'n soundtrack schrijft, is dat dan vanuit het oogpunt van In The Nursery of componeer je muziek zoals je denkt dat regisseurs het willenlaten klinken?
Nigel: De Optical Music-scores zijn zeker en vast onze interpretaties.
Klive: De scores van de stomme films kozen we zelf. Hoe we het aanpakken, dat is onze zaak. Het zijn onze eigen keuzes, onze eigen fouten en we hebben de vrijheid om te experimenteren.
Binnenkort speel je in Antwerpen op Black Easter. Wat kunnen we verwachten?
Nigel: 2016 is een mijlpaal voor In The Nursery. We vieren dit jaar de 35ste verjaardag van ons eerste concert. Tijdens Black Easter krijgen jullie een speciale show met verschillende aspecten uit onze carrière, en hopelijk kunnen we jullie tegen dan ook wat van onze nieuwe plannen voorstellen.

Het is geniaal dat je daar met Attrition speelt. Kennen jullie elkaar?
Klive: We kennen Martin van Attrition heel goed. We hebben elkaars carrière gevolgd, remixen uitgewisseld en in het verleden toerden we ook samen. Het zal goed zijn om eens met Martin in Antwerpen te kunnen praten. Ik kijk er echt naar uit!

Wat is je favoriete album aller tijden en waarom?
Nigel: Een van mijn favoriete albums is Down By The Jetty van Dr Feelgood dat in 1975 uitkwam. Voor ons was het een cruciaal album, omdat het een toegangspoort naar de punkscène was. Dat inspireerde ons om zelf een band te beginnen.

Met wie zou je het niet erg vinden om 8 uur in een lift te zitten en wat zou je dan doen ?
Nigel : Zonder hard na te denken zou ik kiezen voor percussionist Evelyn Glennie. We zouden die 8 uur kunnen besteden aan het verkennen van geluiden en ook kijken hoe het zit met de akoestiek van de liftschacht.

Heel erg bedankt en we kijken ernaar uit om jullie op Black Easter in Antwerpen aan het werk te zien.
Didier BECU
13/01/2016
---