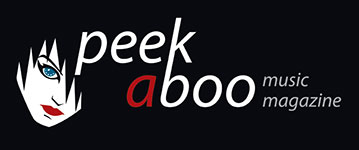 like this interview
---
LIV KRISTINE
Sometimes bad things lead to good things.
02/01/2016, Ruben SAEY
---
Peek-A-Boo was able to interview the iconic Liv Kiristine during her Winter Tour.

The tour started in Russia. That was also the place where your musical career with Theatre Of Tragedy ended.
Yes, it was a coincidence. Back then I didn't know that I was going to be kicked out of the band after the Moscow show.
Is that the reason why you started this tour in Russia?
I didn't really have plans to start this tour in Russia. When it was announced that I was going to work with Raymond again and have him as a special guest on a tour, Russian concert organizers said they had four shows for us.
Do you like to go on tour or do you prefer the studio work?
I like them both, it makes the process more complete. I like recording, but when that is finished, it is also nice to see how the songs evolve on stage.
Your latest album Vervain is very strong and very different from the previous album Libertine. It sounds more goth metal. Is this the path you want to follow or will your next album be something else?Oh yes, the next album definitely will be goth metal. I guess, it will be a surprise for the fans. Raymond Rohonyi will be on the album, just like Tommy Olsson, the composer of Aégis.
Wow, that really sounds good.
When I told Tommy, who was kicked out of the band just like me, that I wanted to work with Raymond, I asked him If he was interested to join us. He answered spontaneously positive as he has a lot of unreleased songs. Maybe we can do something with them. The next album will be in the style of Vervain. But still, every solo album by me is something different.
I am sure you will please a lot of fans with that. On Vervain there are some very nice guest vocals by artists like Michelle Darkness (End Of Green) and Doro Pesch. How was it to work with them?
It was amazing, Michelle is a good friend of mine. He is a brilliant singer with a big charisma. He doesn't live far away from the German place we played at yesterday. I asked him if he could join us at the show, but unfortunately he had another date. Doro is, how shall I say this, a kind of Idol. She is the most warm hearted person I ever met and she's the most talented female metal singer. She surely deserves the huge fan base she has, she is wonderful.
I saw the video The making of Vervain in which you can see how the track with Doro is recorded. Doro was smiling while recording, she really enjoyed it.
Yes, she was amazing. She was doing this with heart and soul. After all those years she's still going strong. She teached me how to serve the fans with your music, not just for yourself, but to please them and give them a good time.

Where did you learn to sing like that? Did you had any education?
No, I never had any form of education for singing. I did it all by myself. I'm very lucky to have such a voice. My voice doesn't fail easily, it can take very strong vocal chords and I hardly get sick. I haven't been sick for years. Sometimes it's not so comfortable, but I still enjoy touring. I am very happy to be in a very good physical shape.
Was it a childhood dream to sing or to become a performing artist?
I think so, because my mama has told me that when I was very little that I liked to sing. So my way of communication with the rest of the world was thrpoughwith music, I absorbed music. Every time there were blue notes, (notes that aren't common in Western music) I told my mom : "Oh, it hurts in my stomach." So I was born with this perfect hearing. Wonderful, and I spent a lot of time in front of the mirror with a hairbrush in my hand.
You were ten years in Theatre Of Tragedy (1993/2003), then in Leaves Eyes and now you have a successful solo career. Was that necessary to come to the musical point you now are at?
I think so, yes. I do believe that things happen in the right way like they should, you just have to be open minded about it and embrace it. Everything is there, everything you ever wished for, you just have to open up your antennas and embrace it. Even being kicked out of the band that I founded myself with Raymond, that hurts a lot, but then again there was Leaves Eyes. Sometimes bad things lead to good things.
Touring with Raymond, was that your idea?
He is really up to it, he told me yesterday he really enjoys it, so there will be more shows and I am very glad to tell you this.
And I am very pleased to hear that.
It was my idea to tour again. I just called him and he was like: you know what? If there is somebody who deserves this, then it's you and not the rest. And I have a brilliant band, the guys are really good and they're wonderful musicians.
This live band is not the band you work with in the studio.
No, but in the future, they might be. We have to leave now, so one last question
Leaves Eyes and Liv Kristine both play goth metal. What is the difference between those two bands?
Leaves Eyes is based on history, the Nordic mythology, Vikings… I use different languages. It is a very different approach, both the concept and the music. My solo work is more connected with what is going on in my mind. Those two are strictly divided. If I do a production for Leaves Eyes, I first finish that and then I can start a production for Liv Kristine.
Thanks for your time and the interview, I wish you all the best for the future.
Thank you very much for interviewing me.
Ruben SAEY
02/01/2016
---
Peek-A-Boo mocht in Roeselare de iconische Liv Kiristine interviewen.

Liv, de tour begon in Rusland. Dat was ook de plaats waar je muzikale carrière met Theatre Of Tragedy eindigde.
Ja, het was een toeval. Toen wist ik nog niet dat ik na de Moskou-show uit de band zou worden geschopt.
Is dat de reden waarom deze tour in Rusland begon?
Ik had helemaal geen plannen om deze tour in Rusland te beginnen. Toen werd aangekondigd dat ik weer met Raymond ging samenwerken en dat hij tijdens mijn optredens een speciale gast zou worden, kreeg ik vier Russische shows aangeboden.
Wat vind je het leukst: op tournee gaan of in de studio werken?
Ik vind het allebei tof, het maakt het proces compleet. Ik hou van opnames in de studio, maar eens die af zijn, is het ook leuk om te zien hoe de nummers zich op het podium ontwikkelen.
Je laatste album is een zeer sterk album, maar anders dan de vorige (Libertine). Vervain klinkt meer gothmetal. Is dit het pad dat je wil volgen of zal het volgende album opnieuw anders zijn?
Het volgende album zal zeker gothmetal klinken. Ik denk dat het voor de fans een verrassing zal zijn. Raymond Rohonyi speelt mee op het album, maar ook Tommy Olsson, de componist van Aégis.
Wow, dat klinkt echt goed.
Tommy werd net als ik uit Theatre Of Tragedy geschopt. Toen ik hem vertelde dat ik met Raymond wilde werken, vroeg ik hem of hij interesse had om met ons mee te doen. Hij antwoordde spontaan positief. Hij heeft heel wat onuitgebrachte songs. Misschien kunnen we er wel iets mee doen. Het volgende album zal in de stijl van Vervain zijn. Maar toch is iedere soloplaat anders.
Ik ben ervan overtuigd dat heel wat fans dit graag zullen horen. Op Vervain staan er een paar prachtige gastvertolkingen zoals die met Michelle Darkness (End Of Green) en Doro Pesch. Hoe was het om met hen samen te werken?
Het was geweldig, Michelle is een goede vriend van mij. Hij is een briljante zanger met een grote uitstraling. Hij leeft niet ver van de Duitse plaats waar we gisteren speelden. Ik vroeg hem of hij mee kon doen tijdens de show, maar helaas was hij bezet. Doro is, hoe zal ik het zeggen, een soort idool. Ze is de meest warmhartige persoon die ik ooit heb ontmoet. Ze is de meest getalenteerde vrouw in het metalwereldje. Ze verdient de enorme massa fans die ze heeft, ze is gewoon geweldig.
Ik zag de video The Making Of Vervain waarin je kan ziet hoe de track met Doro werd opgenomen. Blijkbaar genoot Doro ervan.
Ja, ze was echt geweldig. Ze deed dit met hart en ziel. Na al die jaren is ze nog steeds sterk. Ze leerde me hoe je de fans met je muziek kan verwennen, je doet het niet alleen voor jezelf, maar ook om hen te behagen en ze een goede tijd te bezorgen.
Waar heb je zo leren zingen?
Ik heb nooit zanglessen gehad. Ik deed het helemaal zelf. Ik ben zeer gelukkig dat ik zo'n stem heb. Mijn stem kan veel aan en ik ben nauwelijks ziek. Soms is het toeren niet altijd even comfortabel, maar ik geniet er nog steeds van. Ik ben erg blij dat mijn lichaam in een zeer goede conditie is.
Was het een jeugddroom om te zingen?
Ik denk het wel, mijn moeder vertelde me dat ik reeds zong toen ik klein was. Zingen was blijkbaar mijn manier van communiceren met de rest van de wereld. Elke keer als ik blue notes hoorde (noten die ongewoon zijn voor de westerse muziek) zei ik tegen mijn moeder: "Oh, dat doet pijn in mijn buik." Dus ja, ik ben met het perfecte gehoor geboren. Geweldig, en ik stond ook veel voor de spiegel met een haarborstel in mijn hand.
Je speelde tien jaar bij Theatre Of Tragedy (1993/2003), daarna in Leaves Eyes en je hebt ook een succesvolle solocarrière. Was dat nodig om het muzikale punt van nu te bereiken?
Ik denk het wel, ja. Ik geloof dat dingen gebeuren zoals ze moeten, je moet wel breeddenkend zijn en ze omarmen. Bijv. het feit dat ik uit de band werd gezet die ik samen met Raymond oprichtte deed veel pijn, maar dan was er Leaves Eyes. Soms leiden slechte tot goede dingen.

Was het jouw idee om met Raymond te toeren?
Gisteren vertelde hij me dat hij ervan geniet, dus er zullen meer shows volgen en ik ben erg blij om je dit te vertellen.
En ik ben erg blij om dat te horen.
Het was mijn idee om samen te toeren. Ik belde hem en hij zei: weet je wat? Als er iemand is die dit verdient, dan ben jij het en niet de rest. En ik heb een briljante band, deze jongens zijn echt goed en ze zijn geweldige muzikanten.
De liveband is niet de groep waarmee je je studiowerk opnam.
Neen, maar in de toekomst zal dat anders zijn. We moeten nu gaan, een laatste vraag dus.
Leaves Eyes en Liv Kristine spelen beide gothmetal. Wat is het verschil?
Leaves Eyes is gebaseerd op de geschiedenis, de Noorse mythologie, de Vikings... Ik gebruik verschillende talen. Dat is een heel andere aanpak, zowel wat het concept als de muziek betreft. Mijn solowerk is meer verbonden met wat er zich in mijn gedachten afspeelt. Die twee zijn strikt gescheiden. Als ik aan Leaves Eyes werk, moet ik eerst dat beëindigen, alvorens ik kan beginnen met iets van Liv Kristine.
Bedankt voor je tijd en dit interview, ik wens je het allerbeste voor de toekomst.
Dank je voor het interview.
Ruben SAEY
02/01/2016
---