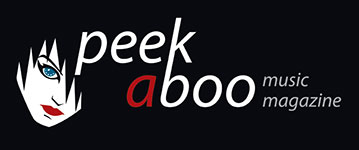 like this interview
---
YTHON
The metal genre is not trend or time-sensitive and is far from being extinct.!
08/12/2015, Wim GUILLEMYN
---
Python just has released its debut self-released album that got many good reviews. A reason to invite these guys for an interview, so they can tell us who and what they are!

Hi, congratulations with your release. What are the reactions so far? Any surprising reactions?
Alex: Thanks! I was pleasantly surprised. Apart from one review, everyone is enthusiastic about the record. Of course, you hope that an album does it well among the critics, but to get such a heap of positive criticism, that really feels good. From your review I especially remember "The bass is in most songs the heart that gives life to the songs" - finally someone who says that!
Ignace: The majority is, as Alex says, positive, so that is enjoyable to read.
You probably are strongly influenced by the metal from the 80s? Is that right? However, it is not the music of your youth.
Ignace: Right, but music simply has no age. Anyone who listens to metal, will sooner or later get in touch with the great albums of the 80s: the first recording of Iron Maiden, Metallica, Slayer and all the others every metal fan knows. And every time you listen to those albums, you learn tricks that can be used in your own music. There certainly will be an 80's influence, but the last two decades were important too. Bands like Therion, Ensiferum and Amon Amarth still are listed high.
Walla: Gosh, I'm also a fan of groups like Overkill, Suicidal Tendencies and Megadeth. I think I am more influenced by bands of the late 90s and 2000. I am thinking of System of a Down, Linkin Park, Godsmack and Five Finger Death Punch., You can hear that in our vocals. Of course these groups take their inspiration from the 80s, so perhaps I'm indirectly influenced.
What makes you proud of your album Titanomachy?
Alex: I'm proud that music we have written is well received, and that we did it all on our own. And that we found such wonderful artwork
Ignace: I am proud that we can bring our own music and that we get a good response everywhere, despite the current oversupply of bands.
Walla: I am especially proud that we managed to make a first record that gives us satisfaction. Of course it's good that it gets good critics!
It is not exactly the easiest title, are you aware of that?
Ignace: We did not really think about it Indeed, it is not the most convenient title, but it sounds good. The title is perfect as most of the songs are about Greek mythology.
Walla: Once it was decided that we would dedicate the album to the Greek mythology (at that time we already had some songs about the subject), it was the most obvious choice. Many stories we tell are directly or indirectly related to a certain war in mythology. So, when Ignace suggested the title, we gave him thumbs up.
There are two brothers in the band. That can be useful, but probably annoying too. I mean, you see each other, not only in the band, but you're also family!
Alex: I see more advantages than disadvantages. Because we are brothers, we know each other very well, so we can discuss things with each other more easily. And because we both left the parental nest, it is an excellent way to meet up weekly!
Walla: So far, this was useful. It is sometimes difficult to find people who can play with each other, or who are on the same wavelength in terms of style and working methods, and who still have enough personal influences and ideas to contribute to the whole. Alex and Ignace, like the rest of the band, fit perfectly.
What are the expectations now your first album is out?
Alex: We really would like to play and present our album. I already said that the reviews are good, but today people do not easily buy something. If big bands complain about that, then it is double hard for us. By playing, we can reach more fans. And it's also nice to see how people give themselves to your songs. There are even ideas for new tracks, some of which have a very concrete form: as long as it is fun, we want to continue to create and perform no-nonsense music!
Ignace: We now hope that the record will be distributed in a proper way (like on concerts). Another object is, of course, the writing of a second album.
Walla: As a musician, there is simply nothing better than creating and playing music. So, the goal is mostly like Ignace and Alex said, to make more and better music. If our current and future fans enjoy it, then we are happy too!
Maybe it's just my impression, but I think this year many good metal bands are around: System Overthrow, Komah, Thurisaz or Dyscordia. Any idea why?
Alex: I can not think of any reason, but it proves once again that the metal genre is not trend or time sensitive and is far from being extinct. That suddenly the scene in Flanders is adorned with good releases is excellent news. And it gives us a good feeling that we can contribute to this boom, This year, I listened very often to Pulses of Pleasure by Evil Invaders: a Belgian record that is on top of my top 10 this year!
Now I have four questions that must be answered individually. Walla, which singer do you adore?
Walla: Feeling! Music is art, style, noise,... whatever you want, but without feeling it means nothing! And for vocals that is, for me anyway, even more important. There are many singers that I like. Sully Erna of Godsmack, Ivan Moody of Five Finger Death Punch and Serj Tankian of System Of A Down. These singers put a certain feeling in their work that touches you. If you don't have the feeling, then you never can be part of it.
Ignace, of which guitarist did you learn something, or who do you adore?
Ignace: Tosin Abasi of Animals As Leaders is a guitarist I adore. Not that he teaches me a lot. I mean, he plays a different style, but his virtuosity is without discussion.
Alex, what bassist do you like?
Alex: Steve Harris of course! I am a very big Iron Maiden fan and Harris' work guided me in the direction of the bass when I chose an instrument. I'm very jealous of his speed, I play just like him with the fingers, but his speed makes me simply envious.
Roberto, name a drummer!
Roberto: I'm not keen on any particular drummer or genre, I try to be very diverse in my playing and the music I listen to. Drummers I look up to are: Simon Phillips (Toto), Thomas Lang, Mike Portnoy (Dream Theater) and Gavin Harrison. Each of them is specialized in certain techniques or styles, which makes them so interesting, their diversity on the same instrument.
Can you explain the interest in Greek mythology in your lyrics? In any case, it fits well with the music.
Ignace: We've always been in mythology, I think that it is an interesting topic. You are supposed to take a certain life lesson out of these stories. In Greek mythology you have the advantage that the "characters" don't need any introduction. I mean, most people know who Zeus or Atlas are. Of course, the most important aspect was that the subjects fits with the music.
Walla: Indeed, these are stories we learned when we were children. They are also very poetic stories, they're perfect for making texts. But we have not deliberately chosen this subject. The first songs were about Greek mythology. After Enduring Atlas was composed, the title of the album was found too. It's just a very interesting subject, endless stories that will be told for centuries. It is not our intention though to write exclusively about Greek mythology. There are many topics and stories that are interesting to make music about. Our next record will probably be something different.
Alex: If I can give a recommendation for those who like an introduction to the mythology and want to discover the lesser known stories. Dan Simmons made a great fiction story in his books Ilium and Olympos that deals with the Trojan War in which the gods play an important role. You get to know the various gods and their character, and of course you'll recognize some things in our texts.
Have you already thought about what musical direction you'll take in future? I ask this because on this album you have different possibilities. Not that having one specific direction is a must, as variety is fascinating.
Ignace: It is difficult at this moment to say anything concrete about it. I think that we will mainly built further on what we have done on Titanomachy. Of course we will become more skilled as musicians, and that certainly is going to have an impact too.
Walla: It's too early to say. There are some ideas, and there are already some songs in the making, but as we know ourselves, the songs will be often changed and some will be thrown in the bin. For me, it is especially important that we continue to create compelling music with vocals that are a contribution and make the whole thing complete. Also, it is important that we tell a story with our music, each instrument is a storyteller.
If I have to pick one track, then I choose Complex as my favourite. What about you?
Alex: Undoubtedly Enduring Atlas. When Ignace sent me that song for the first time, I was not blown away, but the recorded version is absolutely great, especially with those perfect guitar sounds and Walla's outstanding work.
Ignace: Enduring Atlas too.
Walla: I can't help it, my favorite is Cthulhu Fhtagn, even though I'm very happy with how Kronos And Zeus sounded in the end, the second voice in the chorus is something I would never have tried myself.
Roberto: Cthulhu Fhtagn!
How were the recordings?
Alex: We booked our studio for a week, and that was a bit too short The two last days were exciting as we still had to mix everything. Sven, our sound engineer, had to help! And then there was some delay in the mastering, so it was a nail biting moment: would our CD be pressed in time? Fortunately, that happened. Furthermore, it was a very funny experience: of course we knew the songs in the smallest details, but it was fantastic that we finally could listen to Ython ourselves. When you're playing or rehearsing, you are mainly concerned with your own playing. Ignace and Walla showed themselves as masters in playing Magic: The Gathering when Roberto and I were recording.
Ignace: There were some technical problems with my guitar, and that's not exactly what you want while you're recording. I think such things do occur more often, especially for bands that go to the studio for the first time. It was a very pleasant and interesting week, for me anyway. I learned a lot about writing, playing and recording. When the time comes, we will be better prepared for the second album when going to the studio.
Walla: It was more tiring than expected. We all wanted to be there as often as possible, so most of the days you're sitting there for ten hours. It gave me a lot of stress, but it was also exciting. Roberto had to tell me to let the studio people alone. They were interesting people who knew things any musician wants to know, as why certain microphones are used. But they were also just nice guys who said things like: everyone should see Star Wars! Something our drummer still won't understand…
Alex: He had to hear that many times! Perhaps it's an idea for a new song...
How do you usually write new songs?
Alex: We have two categories: the songs by Ignace and my ideas. If Ignace has an idea, he sends the finished version to the rest. If I have an idea, I try to write down a structure with chords, a bass line and possibly a riff, and then I send that package to Ignace who completes it with some guitar parts. If I have lyrics, then I go to Walla. I can write what I want, but he must be able to sing it.
Ignace: If I have an idea, it always starts with a short melody or a riff in my head. I work it out on my computer. This can take hours, days, weeks and sometimes even months. I know what a writer's block is.
Cthulhu Fhtagn was a long-term work, while Enduring Atlas was written in a short time. I only take my guitar when I am satisfied with the digital version. Weird, but it works better for me. It is easier, because I like to work simultaneously with the two guitar lines. Some songs simply start as an experiment (Frenzy). I can't jam or write during the rehearsals, as ideas do not come at a fixed time. Minor adjustments are still done during rehearsals, and it must be good for everyone, of course.
Walla: If the two brothers are ready, then that package comes my way and I start writing. Sometimes the topic is mine (Complex) and sometimes it is the subject of the group. Only on rare occasions the song starts from the text. The only song that was done that way is Black Shield Nymph. Meanwhile, Roberto finishes the song by placing the correct rhythms in the right spots and fills the song with drumming. It is usually Roberto (the most accomplished musician in our band) who tells us when the song is finished. Then we learn how to play the song during rehearsals and we start working on the details. That seems like quite a process, and in fact it is, but it goes very smoothly. We are lucky that we usually are on the same wavelength.
Alex: Sometimes songs end up in the trash bin, we are critical.
Thank you for the interview!
Alex: Thank you for your interest in our work, and hopefully we see you on stage! I invite everyone who doesn't know us to have a listen to Titanomachy on our Bandcamp page or just say hello on Facebook.
Ignace; Thanks.
Walla: You're welcome!
http://ython.bandcamp.com/
http://www.facebook.com/YthonBand/
Wim GUILLEMYN
08/12/2015
---
Ython heeft zopas in eigen beheer z'n debuut uitgebracht, dat veel goede kritiek krijgt. Een reden dus om deze jongens eens uit te nodigen voor een gesprek en ze zo wat beter te leren kennen.
Hallo, proficiat met je release. Hoe zijn de reacties tot nu toe? Verrassende reacties gehoord?
Alex: Bedankt! Ik was aangenaam verrast dat op een eenzame review na, iedereen lovend is over de plaat. Natuurlijk hoop je dat een album het goed doet bij de recensenten, maar om dan een gestage stroom van positieve kritiek te krijgen, dat doet deugd. Uit jouw recensie onthoud ik vooral "De bas is in de meeste songs het hart dat de songs doet leven" – eindelijk iemand die het zegt!
Ignace: Het merendeel is, zoals Alex zegt, lovend, dus dat is plezierig om te lezen.

Jullie zijn waarschijnlijk sterk beïnvloed door de metal uit de jaren 80? Klopt dat? Nochtans is het niet meteen de muziek uit jullie jeugdjaren.
Ignace: Klopt, maar op muziek staat nu eenmaal geen leeftijd. Wie naar metal luistert, klopt vroeg of laat aan bij de grote albums van de jaren 80: de eerste platen van Iron Maiden, Metallica, Slayer en al die anderen kent iedere metalfan. En telkens je ernaar luistert, blijft er iets van plakken en dat zijn dan trucs die je achteraf in je eigen muziek kan gebruiken. Er zullen zeker invloeden uit de jaren 80 zijn, maar ik denk dat er bij mij toch veel meer invloeden van de laatste twee decennia zijn. Bands als Therion, Ensiferum en Amon Amarth staan bij mij toch hoog op de lijst.
Walla: Goh, ik ben ook fan van groepen zoals Overkill, Suicidal Tendencies en Megadeth. Ik denk dat ik eigenlijk meer beïnvloed ben door bands van eind jaren 90 en 2000. Ik denk dan aan System of a Down, Linkin Park, Godsmack en Five Finger Death Punch, wat je ook wel hoort in onze zanglijnen. De kans is natuurlijk groot dat die groepen hun inspiratie dan weer bij de groten uit de jaren 80 haadlen, dus misschien is dat bij mij ook wel onrechtstreeks een invloed.
Waar ben je trots op als jullie iets moeten zeggen over jullie album Titanomachy?
Alex: Ik ben er alvast trots op dat muziek die wij geschreven hebben, goed onvangen wordt, en dat we dit helemaal in eigen beheer klaar hebben gespeeld. En dat we zo'n prachtig artwork hebben kunnen vinden
Ignace: Ik ben trots op het feit dat we onze eigen muziek naar buiten kunnen brengen en dat we er toch goede respons op krijgen, zeker met het huidige overaanbod aan bands.
Walla: Ik ben vooral trots dat we een eerste plaat hebben weten te maken waarover we dan zelf ook nog tevreden zijn. Uiteraard is het fijn dat die ook nog eens goed ontvangen wordt.

Het is wel niet meteen de gemakkelijkste titel, waren jullie je daarvan bewust?
Ignace: We hebben daar niet echt bij stilgestaan. Het is inderdaad niet de meest gemakkelijke titel, maar hij klinkt wel goed. Ook bindt de titel het album, of toch voornamelijk de nummers over de Griekse mythologie, samen.
Walla: Eens er beslist was om de plaat te wijden aan de Griekse mythologie (waar we op dat moment al wel wat nummers over hadden) was het gewoon de meest voor de hand liggende keuze. Een groot deel van de verhalen die we vertellen hebben rechtstreeks of onrechtstreeks met die bepaalde oorlog in de mythologie te maken. Dus toen Ignace de titel voorstelde, kreeg hij van ons een 'goed', 'super' en een 'bien!' alsof we het leek alsof we hetzelfde idee hadden.

Er zitten twee broers in de band. Zoiets is soms handig, maar waarschijnlijk soms vervelend. Zo zitten jullie in de band maar ook ernaast constant op elkaars lippen.
Alex: Goh, ik zie meer voor- dan nadelen. Omdat we broers zijn, kennen we elkaar erg goed waardoor we veel meer van elkaar kunnen verdragen en makkelijker met elkaar dingen bespreken. En omdat we beiden het ouderlijk nest verlaten hebben, is het een uitstekende manier om wekelijks af te spreken: op elkaars lip zitten, moeten we dus niet doen!
Walla: Tot nu toe blijkt dat toch vooral handig te zijn. Het is soms moeilijk om leden te vinden die met elkaar kunnen samenspelen, op dezelfde golflengte qua stijl en werkmethode zitten, maar toch nog genoeg eigen invloeden en ideeën hebben om bij te dragen tot het geheel. Alex en Ignace, net als de rest van de band, passen perfect in dat plaatje.
Wat zijn de verwachtingen nu jullie eerste album uit is?
Alex: We zouden erg graag spelen en onze plaat aan de man brengen. Ik heb al gezegd dat de recensies lovend zijn, maar mensen zijn tegenwoordig niet vlug geneigd om iets te kopen. Als grote bands daarover klagen, dan geldt dat dubbel voor ons. Door te spelen kunnen we meer fans bereiken. En het is ook gewoon leuk om mensen te zien die alles geven op jouw nummers. Er zijn ook al ideeën voor nieuwe tracks, waarvan sommige een al erg concrete vorm hebben: zolang het leuk blijft, willen we gewoon blijven voortdoen met het maken en brengen van no-nonsense muziek!
Ignace: We hopen nu dat vooral de plaat goed verspreid geraakt (bijv. door concerten). Een ander doel is natuurlijk het schrijven van een tweede plaat, waarvan we toch al een paar nummers aan het uitwerken zijn.
Walla: Als muzikant is er dan gewoon niets fijner dan het creëren, spelen en voordragen van muziek. Dus het doel is vooral, zoals Ignace en Alex vertelden, meer en betere muziek maken, optreden en ons uitleven. Als onze huidige en toekomstige fans daarvan ook nog genieten, dan zijn wij gelukkig!

Misschien is het mijn indruk maar dit jaar zijn er veel goede metal bands zoals System Overthrow, Komah, Thurisaz of Dyscordia. Enig idee hoe dat komt?
Alex: Ik kan geen reden bedenken waarom het plots zo is, maar het bewijst nog maar eens dat metal een genre is dat niet trend- of tijdsgebonden is en nog lang niet uitgestorven is. Dat de scène in Vlaanderen plots gesierd wordt met een reeks goede releases, is uitstekend nieuws. En dat wij daar nu een steentje aan kunnen bijdragen geeft een heerlijk gevoel. Ik heb trouwens al erg vaak geluisterd naar Evil Invaders en hun Pulses of Pleasure: een Belgische plaat die dit jaar mijn top 10 aanvoert!

Nu heb ik vier vraagjes die individueel moeten beantwoord worden. Walla, naar welke zanger kijk je op?
Walla: Gevoel! Muziek is kunst, stijl, lawaai,... al wat je maar wil, maar zonder gevoel stelt het niks voor! En bij vocals valt dat, voor mij toch, dubbel zo hard op. Er zijn veel zangers die ik geweldig vind zoals Sully Erna van Godsmack, Ivan Moody van Five Finger Deathpunch en Serj Tankian van System Of A Down. Deze zangers leggen elk een bepaald gevoel in hun werk dat je raakt en waardoor die muziek een geheel wordt. Als je die voeling met je muziek niet hebt, kan je er volgens mij nooit echt deel van uitmaken

Ignace, van welke gitarist heb je veel geleerd, of kijk je naar op?
Ignace: Tosin Abasi van Animals As Leaders is toch wel een gitarist naar wie ik opkijk. Niet dat ik er veel van leer, want hij speelt een andere stijl, maar zijn virtuositeit is wel onmiskenbaar.

Alex, welke bassist vind je zeer goed of onderschat?
Alex: Steve Harris natuurlijk! Ik ben een erg grote Iron Maiden-fan en ik heb me dan ook door Harris' werk naar de richting van de bas laten leiden toen ik een instrument koos. Ik ben erg jaloers op zijn snelheid: ik speel net als hij met de vingers, maar de snelheden die hij haalt, daar word je als bassist jaloers van.

Roberto, welke drummer vind je erg goed in zijn genre en waarom?
Roberto: Ik kijk persoonlijk niet op naar één specifieke drummer van één genre, ik probeer heel divers te zijn in mijn spel, alsook de muziek die ik beluister. Drummers waar ik naar opkijk zijn bijv. Simon Phillips (Toto), Thomas Lang, Mike Portnoy (Dream Theater) en Gavin Harrison, deze drummers zijn voor mij persoonlijk echt top! Iedere bovenvermelde drummer is gespecialiseerd in bepaalde technieken of stijlen, dat is wat hun zo interessant maakt, hun diversiteit op hetzelfde instrument.
Vanwaar de interesse voor de Griekse mythologie in jullie teksten? In elk geval gaan ze goed met de muziek samen.
Ignace: Mythologie heb ik altijd al een interessant onderwerp gevonden. Het zijn verhalen die ooit voor waar werden aangenomen en die ook een zekere levensles verkondigen. Zeker in de Griekse mythologie is er het voordeel dat de "personages" niet echt geïntroduceerd hoeven te worden. De meeste mensen hebben ooit wel al van Zeus of Atlas gehoord. Uiteraard was het belangrijkste aspect dat de onderwerpen bij de muziek moesten passen.
Walla: Inderdaad, Het zijn de verhalen die we als kind op school hebben geleerd. Het zijn ook zeer poëtische verhalen die zich goed lenen tot het maken van teksten. Maar we hebben niet bij het maken van de eerste nummers bewust gekozen om ons bezig te houden met de Griekse mythologie om de plaat daarop te baseren. Dat is pas beslist toen we aan Enduring Atlas begonnen, rond die tijd is ook de naam van de plaat uit de bus gekomen. Het is gewoon een heel boeiend en uitgebreid onderwerp, met eindeloze verhalen die nog eeuwen zullen verteld worden. Al is het niet de bedoeling dat we ons exclusief met de Griekse mythologie zullen bezig houden. Er zijn zeer veel onderwerpen en verhalen die interessant zijn om muziek mee te maken en onze volgende plaat zal waarschijnlijk een ander jasje krijgen.
Alex: Als ik een tip mag meegeven voor wie graag een introductie in deze mythologie en de iets minder bekende verhalen wil. Dan Simmons heeft de Trojaanse oorlog, waarin de goden een belangrijke rol spelen, bewerkt tot een geweldig sciencefictionverhaal in de boeken Ilium en Olympos. Je leert de verschillende goden en hun trekjes kennen, en je herkent er natuurlijk wat van onze teksten in.

Hebben jullie al nagedacht in welke muzikale richting jullie in de toekomst willen evolueren? Ik vraag dat omdat jullie op dit album een aantal verschillende mogelijkheden aanboren. Niet dat één bepaalde richting hoeft. Variatie is boeiend.
Ignace: Het is moeilijk om daarover op dit moment ets concreets te zeggen. Ik denk wel dat we voornamelijk zullen voortbouwen op wat we met Titanomachy gedaan hebben. Natuurlijk worden we ook wel vaardiger als muzikanten en dat zal zeker invloed hebben.
Walla: Het is nog wat vroeg. Er zijn al wat ideeën en er zijn al wat nummers in de maak, maar ons kennende gaan die nog vaak worden aangepast en zullen er wat afvallen. Voor mij is het vooral belangrijk dat we boeiende muziek blijven maken met vocals die een bijdrage zijn en het geheel vervolledigen, en waarbij we een verhaal vertellen met onze muziek, met elk instrument als een verteller.
Ik heb een sterke voorkeur voor Complex als ik er één nummer uit mag halen. En jullie?
Alex: mijn favoriet is zonder twijfel Enduring Atlas. Toen Ignace dat lied voor het eerst doorstuurde werd ik niet meteen weggeblazen, maar de opgenomen versie met de juiste gitaarklanken en Walla's waanzinnige prestatie is zonder meer prachtig.
Ignace: Mijn voorkeur gaat ook naar Enduring Atlas. Zeker na de opnames is dit een zeer sterk nummer geworden.
Walla: Ik kan er niets aan doen, mijn favoriet is Cthulhu Fhtagn, ook al ben ik zeer blij met hoe Kronos And Zeus is uitgedraaid, de tweede stem in het refrein had ik zelf nog nooit geprobeerd.
Roberto: Cthulhu Fhtagn!
Hoe verliepen de opnames?
Alex: We hadden onze studio voor een week geboekt, en dat bleek iets te kort. Het werd dan ook spannend toen de twee laatste dagen naderden en we nog moesten mixen. Sven, onze opnametechnicus, heeft een tandje moeten bijsteken! En nadien was er ook wat vertraging bij het masteren, waardoor het nagelbijtend afwachten was: zou onze plaat wel geperst raken tegen de releaseparty? Dat is gelukkig wel gebeurd. Voorts was het een erg aangename ervaring: we kenden de nummers uiteraard tot in de kleinste details en het was fantastisch om eindelijk eens als toeschouwer naar Ython te luisteren. Tijdens het spelen en het repeteren ben je toch vooral met je eigen spel bezig. En laat ik ook even meegeven dat Ignace en Walla zich meesters toonden in Magic: The Gathering, dat ze speelden toen Roberto of ik aan het opnemen waren.
Ignace: Bij mij waren er wat technische problemen met de gitaar, en dat is nu niet meteen wat je wil tijdens de opnames. Ik denk dat zo'n dingen wel vaker voorkomen, zeker bij bands die voor het eerst naar de studio trekken. Het was een heel aangename en boeiende week, ik heb alleszins veel bijgeleerd over schrijven, spelen en opnemen. Als het zover is, zullen we voor het tweede album nog beter voorbereid naar de studio kunnen gaan.
Walla: Het was ook veel vermoeiender dan verwacht. We wilden er allen zo vaak mogelijk bij zijn, dus de meeste dagen zit je daar ook effectief tien uur. Je staat heel de tijd klaar om je ding te doen en dat leverde bij mij toch heel wat stress op (ik ben sowieso al de stresskip van de groep). Maar het was ook op een leuke manier spannend. Elke keer als er een instrument op stond waren we allen enorm opgewonden aan het luisteren. Roberto heeft me meermaals moeten vertellen de studiomensen toch even met rust te laten. Dat waren boeiende mensen die dingen wisten die voor elke muzikant interessant zijn, zoals de invloed van bepaalde ruimtes op de akoestiek en waarom er bepaalde micro's voor bepaalde effecten worden gebruikt. Maar ook gewoon toffe gasten die dingen wisten zoals: iedereen moet ooit Star Wars gezien hebben! Iets wat er bij onze drummer nog steeds niet in te krijgen is...
Alex: Dat heeft hij inderdaad vaak moeten horen! Misschien een idee voor een volgend nummer...
Hoe maken jullie doorgaans nieuwe songs?
Alex: Wat het schrijven betreft, hebben we twee categorieën: de nummers van Ignace en mijn ideeën. Als Ignace een idee heeft, stuurt hij de afgewerkte versie door naar de rest en dan worden details bijgeschaafd. Als ik een idee heb, probeer ik een structuur neer te pennen met akkoorden, een uitgewerkte baslijn en mogelijk een riff, en dat pakket stuur ik dan door naar Ignace die het afwerkt met de nodige gitaarstukjes. Als ik stukken tekst heb, overleg ik met Walla. Ik kan schrijven wat ik wil, maar je moet het ook nog kunnen zingen.
Ignace: Als ik een idee uitwerk, begint het bijna altijd met een korte melodie of riff die ik in mijn hoofd heb. Dan zet ik me aan mijn computer om dat uit te werken. Dit kan uren, dagen, weken en soms zelfs maanden duren om die goed te krijgen, Een writer's block is mij helaas niet onbekend. Zo was bijv. Cthulhu Fhtagn een werk van lange adem, terwijl Enduring Atlas redelijk vlot werd geschreven. Pas als ik tevreden ben met hoe de digitale versie klinkt, neem ik mijn gitaar erbij. Een ietwat atypische schrijfwijze misschien, maar voor mij werkt die beter. Ook is dat gemakkelijker, omdat ik graag de twee gitaarlijnen tegelijk uitwerk. Sommige nummers beginnen gewoon als een experiment (zoals bijv. Frenzy). Jammen of schrijven in de repetitieruimte kan ik niet, ideeën komen nu eenmaal niet op een vast tijdstip aanwaaien. Er worden nog wel kleine aanpassingen gedaan tijdens de repetities, en het moet uiteraard voor iedereen goed zijn.
Walla: Als de twee broers klaar zijn, komt dat pakketje naar mij en begin ik met schrijven. Vaak krijg ik een gewenst onderwerp en/of een pre-chorus mee, wat belangrijk is als de muziek geschreven is met het gevoel van een bepaald verhaal. Soms komt het onderwerp van mezelf (zoals Complex) en soms bepalen we het onderwerp in de groep. Het gebeurt maar zelden dat een nummer vanuit de tekst begint. Het enige nummer dat wel zo begon is Black Shield Nymph. Ondertussen maakt Roberto het nummer af door de juiste ritmes op de juiste plekken te leggen en het nummer met drums op te vullen. Het is meestal Roberto (de meest ervaren muzikant onder ons) die ons zegt wanneer het nummer af is.Daarna leren we samen het nummer spelen tijdens de repetities en werken we aan de details. Nu, dit lijkt een heel proces, en dat is het misschien ook, maar dat gaat heel erg vlotjes. We hebben het geluk dat we meestal op dezelfde golflengte zitten.
Alex: Het is ook al gebeurd dat we in het repetitiekot ontdekken dat de nodige schwung ontbreekt. Er zijn al songs in de prullenbak beland, dus kritisch zijn we wel.
Bedankt voor het interview!
Alex: Hartelijk bedankt voor de interesse in ons werk, en hopelijk zien jullie ons binnenkort op een podium ! Ik nodig iedereen die ons nog niet kent uit om op onze Bandcamp-pagina naar Titanomachy te luisteren of kom gewoon eens dag zeggen op Facebook.
Ignace: Bedankt!
Walla: Graag gedaan!
http://ython.bandcamp.com/
https://www.facebook.com/YthonBand/
Wim GUILLEMYN
08/12/2015
---