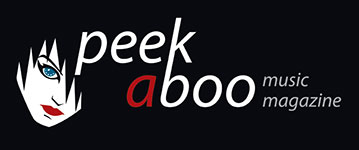 like this interview

---
TREPANERINGSRITUALEN
Religion is poison. It's dogma, and dogma is the death of the soul.
02/12/2015, Benny CALUWE
---
If there is one band at this year's BIM with an impossible name, then it must be Trepaneringsritualen (try to write that without a mistake!). It is a death industrial/ritual dark ambient project from Sweden. Thomas Martin Ekelund explores religious and occult themes. Trepaneringsritualen will play on the second day of BIMfest in Antwerp.
The explanation I found in a dictionary for the verb "to trepan" is drilling in the skull in order to make an entrance for brain surgery. Why did you chose the name Trepaneringsritualen for your project?
You are correct. Trepanning is the act of opening a hole in the human skull. Modern medicine use it to relieve pressure in cases of brain swelling, but it's been a ritual practise among humans stretching far back into the haze of pre-history. I never consciously choose the name, it was revealed to me, and I never questioned it. I am still not certain I fully understand the reason behind it, but I tend to interpret it as a a way of re-opening our third eyes, to allow us to once more communicate directly with that which lies beyond consensus reality.

When one reads death industrial, dark ambient and Sweden in one sentence, the label Cold Meat Industy comes to mind. Was Cold Meat Industry an influence for you, musically?
Yeah, it's an impossible influence to ignore, not just for Swedes, but for anyone working in these fields. I've never made any conscious effort to fit into the Cold Meat Industry mould, but I've been listening to that stuff for more than 20 years, so it has inevitable left a mark.

Not only in death industrial (In Slaughter Natives) and dark ambient (Raison d'Etre, Desiderii Marginis), but also in old school EBM (Poupée Fabrik, Autodafeh) and death metal (At The Gates, Hypocrisy, Bloodbath) Swedish bands reign. What makes Sweden such a succesful country in dark underground genres?
I get that question a lot, and it's hard to say. There's a lot of music being made in Sweden, in ANY genre, not just the darker realms. I suppose it's because we're quite isolated, winters are long and dark, there's not a lot going on, so we have a lot of time to focus on creating things.

Recently you released the compilation The Totality Of Death. I believe you released some work with the same the title in the past. What's the difference?
Yes, there's a number of releases bearing the same title, and there will be more. I believe that confusion is an essential part in the process leading to enlightenment, there for I try to sow as much of it as possible.

Are you currently composing new material as well?
Yes, I am working on a new album, and have been for quite a while. The process has been slow, and frankly quite painful, but I believe I am approaching a point where things will start coming together.

When we take a look at your album covers, we clearly see that christianity/religion is an important theme. Personally, I 'm an atheist but I'm interested in religion because of the imagery and its importance in (art) history? What is your view on religion? Do you regard it critically as well?
Religion is poison. It's a dogma, and dogma is the death of the soul. I keep returning to Christian symbology, partly because it's close at hand, and sadly a shared heritage of much of the western world, and partly because it has such strong symbols. The figure of Christ, suffering and sacrificing himself, resonate on a very deep level, and returns over and over in most mytological contexts. It's a transgressive act that sets the mystical rebirth of the initiate in motion. Through great sacrifice, great power is attained.

On 19th December you'll play at BIMFest in Antwerp. What can the people expect? Why should people come early enough to see you perform? Convince them…
If the participants are willing to let go of their rational mind, and face head-on the terrifying nature of the abyss, a T × R × P ritual is an all-encompasing spiritual experience, a disorienting attack of vision, sound and scent, an ecstatic reverie dedicated to set you on to a path of true enlightenment.

We're approaching new year. How do you look back on 2015? And what are the plans/goals for 2016?
2015 has been somewhat of a blur, but I've had the pleasure of travelling all over the occident, playing alongside some of my favorite artists, seeing amazing places and performing in front of many very receptive audiences. 2016 looks to be no different; on the live front the schedule is already filling in, and I hope to be able to finish up the next album, as well as a few splits and collaborations that have been sitting on the back-burner for a while.
Benny CALUWE
02/12/2015
---
Als er dit jaar één band op BIM staat met een onmogelijke naam, dan moet het wel Trepaneringsritualen zijn (probeer dat maar eens foutloos te schrijven!). Deze Zweedse band maakt death industrial/ritual dark ambient en wordt gevormd door Thomas Martin Ekelund, die het graag over religieuze en occulte thema's heeft. Trepaneringsritualen zal op de tweede dag van BIMfest in Antwerpen spelen.
De verklaring die ik in een woordenboek gevonden heb voor het werkwoord 'to trepan' is het boren in de schedel om zo een ​​ingang voor een hersenoperatie mogelijk te maken. Waarom heb je voor de naam Trepaneringsritualen gekozen?
Je hebt gelijk. Het woord betekent dat men een gat in de menselijke schedel maakt. De moderne geneeskunde gebruikt dat om de druk van de hersenen te verlichten indien er sprake is van een zwelling, maar het is ook een ritueel dat teruggaat naar de prehistorie. Ik heb nooit bewust voor de naam gekozen, het kwam als een openbaring, en ik heb er nadien nooit aan getwijfeld. Ik ben er nog steeds niet zeker van dat ik de reden die erachter zit wel volledig begrijp, maar ik heb de neiging om het als heropening van ons derde oog te zien, zodat wij beter rechtstreeks met de bewuste werkelijkheid kunnen communiceren.
Als ik death industrial, dark ambient en Zweden in één zin vernoem, dan kom ik automatisch bij Cold Meat Industy terecht. Was deze stroming een muzikale invloed?
Ja, het is een invloed die je onmogelijk kan negeren, niet alleen voor de Zweden, maar voor iedereen die met deze muziek bezig is. Ik heb nooit een bewuste poging ondernomen om in dat Cold Meat Industry-hokje te passen, maar ik heb meer dan 20 jaar naar die spullen geluisterd, en het is dus onvermijdelijk dat mijn muziek deze stempel draagt.

Het is niet alleen in death industrial (In Slaughter Natives), dark ambient (Raison d'Etre, Desiderii Marginis), old school EBM (Poupée Fabrik, Autodafeh) maar ook death metal (At The Gates, Hypocrisy, Bloodbath) waarin de Zweedse bands de scepter zwaaien. Hoe komt het dat Zweden zo uitblinken in deze toch wel donkere undergroundgenres?
Men stelt mij vaak die vraag en het is moeilijk om daarop een antwoord te geven. Er wordt veel muziek gemaakt in Zweden, in elk genre, niet alleen de donkere. Ik denk dat het komt omdat we vrij geïsoleerd zitten, de winters zijn lang en donker, er is niet veel te doen, en dus hebben we tijd zat om ons op het maken van muziek te concentreren.
Onlangs was er de compilatie The Totality Of Death. Ik dacht dat je al eerder werk had uitgebracht met dezelfde titel. Wat is het verschil?
Ja, er zijn een aantal releases met dezelfde titel, en in de toekomst zullen er nog meer zijn. Verwarring is een essentieel onderdeel van het proces dat naar verlichting leidt, en daar wil ik volop mijn steentje toe bijdragen.
Ben je op dit moment bezig met het componeren van nieuw materiaal?
Ja, ik ben bezig met een nieuw album, al een tijdje eigenlijk. Het gaat traag, en eerlijk gezegd is het heel pijnlijk, maar volgens mij nadert weldra het moment waarop de dingen zullen samenkomen
Als we je albumcovers bekijken, dan zien we duidelijk het thema van christendom en religie. Persoonlijk ben ik een atheïst, maar ik ben geïnteresseerd in religie, wegens de beelden en het belang ervan in de (kunst)geschiedenis. Wat is uw mening over religie? Bekijk jij ze ook kritisch?
Religie is vergif. Het is een dogma en een dogma betekent de dood van de ziel. Ik blijf terugkeren naar de christelijke symboliek, deels omdat het dichtbij is, en ook omdat het helaas een gemeenschappelijk erfgoed van de westerse wereld is, en deels omdat het zo'n sterke symbolen zijn. De figuur van Christus, het lijden en het zichzelf opofferen resoneren op een zeer diep niveau, en dat vind je in de meeste mythologische contexten terug. Het is een daad die de mystieke wedergeboorte van de ingewijde in beweging zet. Door dit offer, heeft men al heel wat kracht bereikt.

Op 19 december sta je op het BIMFest in Antwerpen. Wat kunnen de mensen verwachten? Waarom moeten ze vroeg genoeg komen om je aan het werk te zien? Overtuig ze...
Als de concertganger bereid is om zijn geest rationeel te laten werken, en het angstaanjagende karakter van de afgrond te aanschouwen, dan is T × R × P een rituele, zelfs spirituele ervaring: een desoriënterende aanval van beeld, geluid en geur, een extatische mijmering om je op het pad van de ware verlichting te brengen.
Weldra start het nieuwe jaar. Hoe kijk je terug op 2015? En wat zijn de plannen voor 2016?
2015 is als een waas, maar ik heb het genoegen gehad om in het hele Westen te kunnen reizen, ik heb naast enkele van mijn favoriete artiesten kunnen spelen, ik heb fantastische plaatsen gezien en ik heb kunnen optreden voor een ontvankelijk publiek. 2016 ziet er niet anders uit; op livevlak moet ik nog het een en ander invullen, en ik hoop mijn volgend album te kunnen afwerken, evenals een paar samenwerkingsverbanden of splitreleases die momenteel nog in de wachtkamer zitten.
Benny CALUWE
02/12/2015
---