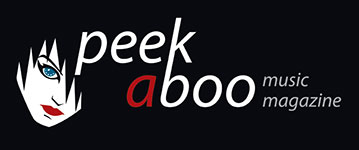 like this interview
---
TEMPTATIONS FOR THE WEAK
Concerts are very important for us, when the audience is having a good time, then we're happy too and we try to make it even better!
03/01/2016, Wim GUILLEMYN
---
Temptations For The Weak has a fantastic new album out that surely deserves our attention, and therefore we thought it was a good idea to interview this Belgian band from Mechelen!
Congratulations with your new album. Are you satisfied with the reviews of Black Vision?
Thank you! It is always difficult to please everyone, but we are extremely pleased with the received comments.
What's the story about the band's name?
In the beginning we had a different name, but apparently it already was used by another band somewhere on the other side of the world. We decided to change our name. Djoni was writing some lyrics and he noticed the name Temptations For The Weak. It sounded good, and so we chose that!
For those who don't know you, introduce yourselves…
We are a four-piece metalcore band (think Killswitch, Engage and Trivium ) from the area of ​​Mechelen/Antwerp and we are around for five years.
What are your musical influences?
Our musical influences and preferences are quite different, but some bands we all like are : Trivium , Machine Head, Soilwork, Killswitch Engage, System Of A Down , Lamb Of God and Parkway Drive.
Has any of you a musical education?
We are all autodidactic, but Jonas learned musical notes during two years.
The album is well produced. How was the recording process ?
The recordings went quite smoothly, because we did it ourselves. Due to internal affairs, it took us some time before we were able to mix and master the album, so we outsourced this to a professional studio.
Is Black Vision a collection of songs or is there a common denominator?
For us, the focus was to create a sound that comes close to the one of our gigs. Each song has its own atmosphere and there is indeed a common denominator on the instrumental level.
Controlled is, just like Not Forsaken, a very powerful song with a lot of variety, strong vocals, and good drum and guitar work.
Thanks! We also like to play these songs during a gig, but that's actually how we feel about each track.
Some facts about certain songs you want to share with us ?
During our concerts we always ask the public to make a wall of death during Trade This Life. The most memorable one was during our set at Graspop.
How are the songs composed?
Djoni writes both the lyrics and the music, that is usually a complete track with a basic drum line and if there are some doubts, then he writes different variants from which we can choose. The song is completed when the instrumental is good for everyone.
Who made the beautiful artwork?
Our bassist. He studied art, so it seemed logical to use his talent.
Was it easy to get money to record this album?
As mentioned before, we did the recordings ourselves, so that was pretty cheap, we only had to spend some more money for the mixing and mastering.
And what about concerts?
We always try to play a tight, energetic set with a good dose of fun. Concerts are very important for us, when the audience is having a good time, then we're happy too and we try to make it even better!
What do you want to achieve next year?
Well, there are not that many concerts at the moment, but it would be great if we could play a few small festivals!
Wim GUILLEMYN
03/01/2016
---
Temptations For The Weak heeft een fantastisch nieuw album uit dat volgens ondergetekende de nodige aandacht verdient, en daarom een interview met deze band uit Mechelen!
Hallo, proficiat met jullie nieuw album. Zijn jullie tevreden met de kritieken over Black Vision?
Dank je wel! Het is altijd moeilijk om iedereen tevreden te stellen, maar we zijn uiterst blij met de ontvangen kritieken.
Hoe is de groepsnaam ontstaan?
In het begin hadden we een andere naam, maar die werd blijkbaar al gebruikt door een andere band ergens aan de andere kant van de wereld. We besloten toen om onze naam te veranderen. Djoni was net bezig met het schrijven van enkele songteksten en zijn oog viel op Temptations For The Weak. We vonden dat het goed klonk en kozen dus daar voor.
Leg eens uit, voor de mensen die jullie niet kennen, wie jullie zijn?
Wij zijn een vierkoppige metalcoreband (denk aan Killswitch Engage of Trivium) uit de omgeving van Mechelen/Antwerpen en we bestaan ongeveer 5 jaar.
Wat zijn jullie muzikale invloeden?
Onze muzikale invloeden of voorkeuren zijn nogal uiteenlopend, maar enkele gemeenschappelijke noemers zijn: Trivium, Machine Head, Soilwork, Killswitch Engage, System Of A Down, Lamb Of God en Parkway Drive
Hebben jullie een geschoolde muzikale achtergrond?
We zijn allemaal autodidact, maar Jonas heeft wel twee jaar notenleer gevolgd.
Het album is goed geproduced. Hoe verliep het opnameproces?
De opnames zelf verliepen vrij vlot, omdat we die in eigen beheer deden. Door interne omstandigheden heeft het jammer genoeg lang geduurd vooraleer we het album konden mixen en masteren waardoor we ervoor kozen om het aan een professionele studio uit te besteden.
Hoe moeten we Black Vision opvatten als album? Een verzameling van losse songs?
Voor ons lag de nadruk vooral op het creëren van een geluid dat zo dicht mogelijk bij onze optredens ligt, ook wat de vocals betreft. Ieder nummer heeft zijn eigen sfeer en op instrumentaal vlak er zit wel een rode draad in.
Controlled vind ik, net als Not Forsaken, een heel sterk nummer met veel afwisseling, sterke vocals, en goed drum- en gitaarwerk.
Bedankt! We vinden deze nummers ook leuk om te spelen tijdens een optreden, maar dat hebben we eigenlijk bij ieder nummer.
Zijn er bepaalde weetjes over bepaalde songs die je met ons wil delen?
Tijdens onze optredens vragen we altijd aan het publiek om bij Trade This Life een wall of death te doen. De meest memorabele was tijdens onze set op Graspop.
De Belgische metalscène bloeit heb ik de indruk: ik zag veel goede albums passeren van Ython, System Overthrow, Evil Invaders… Toeval?
Er bruist inderdaad heel wat talent in de Belgische metalscène, jammer genoeg vinden deze bands niet altijd een gepast platform om hun muziek te brengen.
Hoe ontstaan de songs?
Djoni schrijft zowel de teksten als de muziek, meestal is dat een volledig nummer met een basisdrumlijn en als er stukken zijn waarover sommigen twijfelen, schrijft hij een aantal verschillende varianten waaruit er dan kan worden gekozen. De zang komt pas als het instrumentaal voor iedereen goed is.
Is het mooie artwork door jullie gemaakt?
Ja, door onze bassist. Hij heeft beeldende kunst gestudeerd, dus leek het logisch om zijn talent te gebruiken.
Was het gemakkelijk om aan het nodige geld te geraken om dit album op te nemen?
Zoals gezegd hebben we de opnames in eigen beheer gedaan, dus dat was vrij goedkoop, alleen voor het mixen en het masteren hebben we de groepskas moeten gebruiken.
Wat kunnen we live van jullie verwachten?
Live zorgen we steevast voor een strakke, energieke set met de nodige dosis fun. Voor ons zijn de optredens heel belangrijk. Als we zien dat het publiek zich amuseert, dan amuseren wij ons nog veel meer.
Wat hopen jullie komend jaar te bereiken?
Omdat we even hebben stilgelegen is het momenteel qua optredens iets rustiger, maar we zouden het zeer fijn vinden mochten we op een paar kleine festivals kunnen spelen.
Wim GUILLEMYN
03/01/2016
---