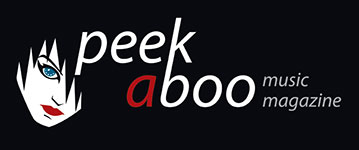 like this interview
---
TRAILERS
We hear the most diverse bands if people compare us with others!
03/01/2016, Wim GUILLEMYN
---
In 2012 Trailers was part of Humo's Rock Rally (an important rock contest in Belgium-ed.) The band didn't make it to the finals back then, but this should be different now. The last EP Sway With The Seasons contains melodic, catchy rock with influences of Black Keys and Customs. Peek-A-Boo spoke with Steven Vandersmissen.
How were the reactions on your latest (and good) EP Sway With The Seasons?
We only got good reactions. We were most satisfied with the positive review of Rif Raf (Belgian free rock mag-ed.) They didn't like the previous EP, but they seem to love Sway With The Seasons.

Did those reviews lead to more gigs or airplay?
The EP is just out, so it's a little bit too early to know what the impact will be. But for now, only good reviews. We already have given up the idea of airplay on major radio stations.

A few songs on the EP could do well on radio, but unfortunately alternative pop rock on today's radio is out of the question.
I think Studio Brussel (radio station in Belgium-ed.) would be a logical platform for our style. But Studio Brussel has not grown with its first audience. Their target is a certain generation and once we were part of that, but not anymore.

Vices almost blew me away. What a great song!
Thank you. Originally it was a sort of blues song, and there's a whole evolution. Both the bass and rhythm guitar have grown gradually. A week before going into the studio, the guitar lines of the chorus were determined. Between the preproduction and the actual recording, both the melody of the chorus and the second guitar were changed. We were convinced that it was a good song, but it took a lot of work to make it!

I notice a progression in the sound and the songs. Is this due to the experience or the production?
Joes Brands of Studio Sputnik indeed helped us to make this EP. We gave him as producer more freedom. The previous EP certainly was not bad, but you can't put us that easy in one category. We hear the most diverse bands if people compare us with others: Black Keys, Customs, Foo Fighters, Manchester Orchestra, and recently Kaiser Chiefs too.

What did you do before Trailers?
Björn and Bert (the rhythm section) come from the metal/hard rock scene of South Limburg (Belgium-ed.). Bert is the most skilled guitarist of the band, he often explains musical theories. it is funny, but usually we do not understand him. Savino (guitar) used to play in a "satirical" rock band named Johnny Goes To As. I (Steven - ed.) was in the post hardcore scene. Lost In Rhone is possibly the most famous band I was involved with.
Describe your own music…
Dirty unusual pop rock.
Why should anyone listen to your EP?
It is very difficult to put our band in a particular category. It's not something we plan, but it always ends up like that. We often hear that people think our music sounds familiar, but no one is able to find a real name for it. We certainly do not make innovative music, but it's more than ordinary music.
What's your favourite Trailers-song?
Probably Vices. There is something extra on it, a kind of vibe/atmosphere.

Can you tell us how you work on a track?
It starts with a few chords on an acoustic guitar, a vocal line or just a nice guitar riff. The band decides what we do with it, and we keep on reworking it until everyone is satisfied. Sometimes in the studio things are changed or added.

Sometimes the band name is trlrs? Why?
It has a pure practical reason, as with that name you can find us easier on the internet.

What is your dream in terms of music?
For me, playing at Pukkelpop (huge festival in Belgium-ed.) is a real purpose in life. I was born and raised in Hasselt, and since I was fifteen I only missed one edition of the festival because I was on the other side of the world.

Are there any plans for an album?
We do not have a choice. If we have enough money, that certainly is a possibility. The question remains whether you need to do that in a download era. If one of the songs from the EP is picked up by a radio station or a label, then we already are one step closer.
Thank you for this interview!
Wim GUILLEMYN
03/01/2016
---
In 2012 deed Trailers mee aan Humo's Rock Rally. Toen haalde de band de finale niet, nu zou dit moeiteloos moeten lukken. De laatste ep Sway With The Seasons bestaat uit melodieuze, catchy rock met invloeden van Black Keys en Customs. Tijd dus om Trailers wat vraagjes voor te leggen. Peek-A-Boo sprak met Steven Vandersmissen.

Hoe zijn de reacties op jullie laatste (en zeer goede) ep Sway With The Seasons?
Voorlopig hebben we alleen maar goede reacties gekregen. Met de positieve review van Rif Raf waren we het meest tevreden. De vorige ep vonden ze maar niets, maar Sway with the Seasons vonden ze best te pruimen.
Heeft dat deuren geopend voor optredens of airplay?
De ep is net uit, dus het is een beetje te vroeg om nu al te weten wat de impact ervan zal zijn. Maar voorlopig heeft het nog niets opgeleverd, alleen maar goede reviews. Het idee van airplay op de grotere radiostations hebben we al een beetje opgegeven.
Er staan een paar nummers op de ep die het goed zouden kunnen doen op de radio, alleen jammer dat alternatieve poprock nog maar weinig aan bod komt op de radio.
Ik denk dat Studio Brussel een logisch platform zou zijn voor onze stijl. Maar Studio Brussel is niet meegegroeid met zijn eerste publiek. Ze mikken op bepaalde generaties en ooit zaten wij daarbij, nu vallen we er net buiten.
Vices blies mij bijna van mijn sokken. Wat een geweldig nummer!
Dank je. Dat nummer is nota bene begonnen als een bluesachtig tokkelnummer en heeft een hele evolutie doorlopen. De baslijn en de ritmegitaar zijn geleidelijk aan gegroeid. Een week voordat we de studio in gingen, werden de gitaarlijnen van het refrein bepaald. En tussen de preproductie en de effectieve opnames is de zanglijn van het refrein en de tweede gitaar nog aangepast. We waren ervan overtuigd dat het een goed nummer was, maar het heeft veel werk gekost om tot dit eindresultaat te komen.
Ik merk een progressie in het geluid en de songs. Ligt dat aan de ervaring of de productie?
Joes Brands van Studio Sputnik heeft ons inderdaad geholpen om deze ep te maken. We hebben hem als producer meer vrijheid gegeven. De vorige ep was zeker niet slecht, maar we zijn een band die je heel moeilijk in een genre kan plaatsen. We hebben zelf ook niet echt een stijl voor ogen. We horen de meest uiteenlopende vergelijkingen: Black Keys, Customs, Foo Fighters, Manchester Orchestra en onlangs is daar ook nog Kaiser Chiefs bijgekomen.
Wat deden jullie hiervoor op muzikaal vlak? En wat doen jullie buiten muziek maken?
Björn en Bert (ritmesectie) komen uit het metal/hardrockmilieu van Zuid-Limburg. Bert is trouwens de beste en meest geschoolde gitarist van de band, vaak legt hij ons muzikale gitaartheorieën uit. Ze zijn wel grappig, maar meestal begrijpen we er niet veel van. Savino (gitaar) speelde vroeger in "satirische" rockband Johny Goes To As. Zelf (Steven-ed.) zat ik in het posthardcoremilieu. Lost In Rhone zal wellicht de meest bekende band zijn waar ik ooit bij zat.
Omschrijf jullie muziek zelf eens…
Vuile rockpop met een hoek af.
Waarom moet iemand naar jullie ep luisteren?
Het is heel moeilijk om ons als band in een bepaald hokje te plaatsen. Dat doen we niet echt bewust, maar het draait wel altijd zo uit. We krijgen vaak te horen dat onze muziekstijl bekend in de oren klinkt, maar niemand kan ze plaatsen. We doen zeker niets vernieuwends, maar gewoon is het ook niet.
Op welk nummer zijn jullie het meeste fier en waarom?
Waarschijnlijk Vices. Daar hebben we iets extra kunnen aan toevoegen, een soort van vibe/sfeer die er op een zeer organische manier is ingekropen.
Hoe ontstaan de nummers bij Trailers?
Dat begint met een aantal akkoorden op een akoestische gitaar, een wat gebrabbelde zanglijn of een leuke rif waarrond dan een song wordt opgebouwd. Daarna wordt het door de band behandeld en wordt eraan gesleuteld tot iedereen er tevreden mee is. In de studio worden er soms nog wat dingen aangepast of toegevoegd.
Soms is jullie bandnaam als trlrs geschreven? Waarom is dat?
Dat heeft een puur praktische reden, zo zijn we gemakkelijker op het internet te vinden.
Wat is jullie droom?
Pukkelpop is voor mij een heus levensdoel. Zelf ben ik geboren en getogen in Hasselt, en sinds mijn vijftiende heb ik nog maar één editie gemist omdat ik ergens aan de andere kant van de wereld zat.
Zijn er plannen voor een volledig album?
We hebben niet te kiezen. Als er genoeg geld in het laatje komt, dan is dat zeker een mogelijkheid. De vraag blijft natuurlijk of het in een downloadtijdperk nog wel nodig is om een volledige plaat uit te brengen. Als één van de nummers van de ep door een radiostation of een label wordt opgepikt, dan staan we al een stap dichter.
Peek-A-Boo dankt jullie voor dit gesprek!
Wim GUILLEMYN
03/01/2016
---