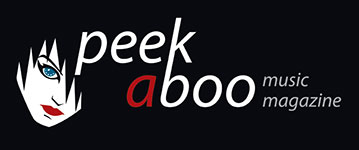 like this interview
---
HARBOUR OF SOULS
We always try to make a heavy metal party, and we do not know the meaning of subtlety.
06/01/2016, Wim GUILLEMYN
---
Recently, Harbour Of Souls released the EP Mountain Of Fire. A more than fine release, and a reason for a short conversation.

Hello, you live in Goes, Zeeland (The Netherlands). It is not a place that reminds me of a vibrant music scene, or am I wrong?
And yet, the music scene in Zeeland is very vibrant and alive. We have a few good bands such as Monsun, Capital Sen / mental and Fire Within. Anyway, maybe you should live here to know that. It's true that you won't find many bands who make music like ours.
You play classic hard rock that has 70's roots. Is that a coincidence?
We all have different backgrounds in terms of music, from punk to death metal to psychedelic rock. We listen to everything. We are not really concerned about genres when we write songs. We just play what is cool for us.
Your EP has power, it rocks and it has a good production. Isn't it difficult, after all you started as a live band!
It was not difficult, rather confrontational to figure out that we did not play as tight as we imagined ourselves. We really had to work in the studio. Pieter Kloos is the perfect guy for that: he sets your mind at ease , but he also is a strict producer. We learned a lot.

These days The Netherlands has some nice bands like Orange Outlaws of System Overthrow. Can you explain that hard rock boom?
Actually, we think it never has been away. Sometimes it just pops up, but because some people think hard rock is an unhip word to use, they just invent another name for it. Suddenly they call it stoner or classic rock. Once in a year people spontaneously seem to have a good taste. That is the reason!

Which current bands do you like?
Orchid, Audrey Horne, Scorpion Child , Blues Pills, Goat , Midnight, Devin Townsend and from the Benelux: Bliksem, Evil Invaders, Death Alley, Gingerpig , Monomyth , Raketkanon and we still can continue if you want. Why? Because they rock!

How did you write the material for this EP?
These are all songs that we play for some time. The EP is a sort of cross-section of where we stand as a band.

What is your dream?
To make the best of it.

Are there any future plans?
We are busy writing new songs. And of course we want to play as much as possible. Concerning the latter, we are looking for someone who could help us with that, so if concert organizers or managers read this... In addition to that, of course we hope to record an album someday.

Do you have enough songs for a concert ?
We have plenty of songs. If we play with other bands, it always hurts that we have to skip tracks from our set. We always try to make a heavy metal party, and we do not know the meaning of subtlety. But come and discover it yourself when you're around!

We certainly will!
Wim GUILLEMYN
06/01/2016
---
Niet zo lang geleden bracht Harbour Of Souls de Mountain Of Fire-ep uit. Een meer dan fijne release, en reden genoeg voor een kort gesprekje.

Hallo heren. Jullie komen uit Goes, Zeeland. Het is een plaats die mij niet meteen doet denken aan een bruisende muziekcultuur, of ben ik fout?
En toch, de muziekscène in Zeeland is juist wel heel bruisend en levendig. We hebben een paar goeie bands zoals Monsun, Capital Sen/mental en Fire Within. Maar goed, misschien moet je er wonen om dat te kunnen zien. Muziek zoals wij die maken kom je er niet veel tegen, dat klopt.
Jullie spelen eerder klassieke hardrock met roots uit de jaren 70. Is dat toevallig?
We hebben allemaal uiteenlopende achtergronden qua muziek, van punk tot death metal tot psychedelische rock. We luisteren naar alles. We zijn niet echt bezig met genres als we nummers schrijven. We spelen gewoon wat we gaaf vinden.
Jullie ep is een geslaagd visitekaartje: stevig, rockend en met een goede productie. Was die ep een moeilijke bevalling, jullie begonnen immers als liveband!
Het was niet zozeer moeilijk, eerder confronterend om erachter te komen dat we bepaalde dingen helemaal niet zo strak en vloeiend spelen als we zelf dachten. We moesten in de studio echt werken. Pieter Kloos is wat dat betreft de ideale kerel: hij stelt je gerust, maar hij is ook een strenge producer. Wij hebben er vooral veel van opgestoken.

Op vlak van hardrock lijkt er in Nederland met bands als Orange Outlaws of System Overthrow wel wat te bewegen. Enig idee waarom?
Volgens ons is dat eigenlijk nooit weggeweest. Soms duikt het zomaar op, maar omdat er mensen zijn die hardrock een vies woord vinden, verzint men er gewoon een andere naam voor, en dan noemen ze het plotseling stoner- of classic rock. Eens in de zoveel jaar krijgen mensen blijkbaar spontaan een goede smaak, het zal dus daaraan liggen.
Welke hedendaagse bands vinden jullie goed en waarom?
Orchid, Audrey Horne, Scorpion Child, Blues Pills, Goat, Midnight, Devin Townsend en uit de Benelux: Bliksem, Evil Invaders, Death Alley, Gingerpig, Monomyth, Raketkanon en zo kunnen we nog wel even doorgaan. Waarom? Omdat het moddervette bands zijn!
Hoe schreven jullie het materiaal voor deze ep?
Het zijn allemaal nummers die we reeds langer spelen. De ep moest een soort dwarsdoorsnede worden waar wij als band voor staan.
Wat is jullie droom met deze band?
Eruit halen wat erin zit.
Zijn er toekomstplannen?
We zijn volop bezig met het schrijven van nieuwe nummers en dat loopt als de spreekwoordelijke trein. En verder willen we natuurlijk zoveel mogelijk optreden. Wat dat laatste betreft zijn we eigenlijk wel een beetje op zoek naar iemand die dat voor ons zou kunnen regelen, dus mochten er concertorganisatoren of managers dit lezen... Daarnaast hopen we natuurlijk om ooit nog eens een album op te nemen.
Hebben jullie voldoende songs voor een concert? En wat kunnen we live van jullie verwachten?
We hebben nummers zat en er komen er steeds maar bij. Als we op een affiche staan met andere bands moeten we tot ons grote verdriet stukken uit onze set schrappen. Live proberen we er altijd een beukend heavymetalfeestje van te maken en aan subtiliteit doen we niet. Maar kom dat vooral een keertje zelf ondervinden als we bij jullie in de buurt staan!
Dat zullen we zeker doen!
Wim GUILLEMYN
06/01/2016
---