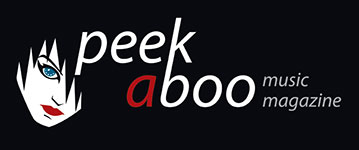 like this cd review
---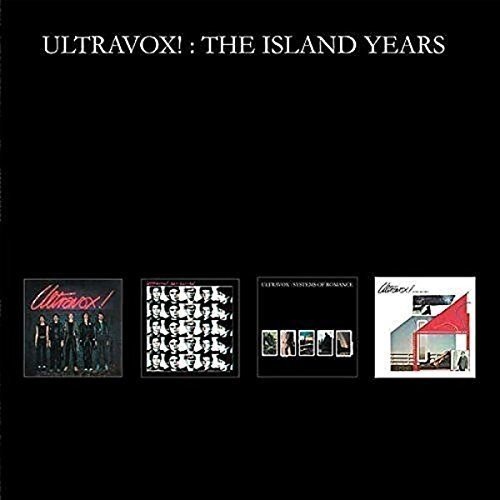 ULTRAVOX
The Island Years
Music
•
CD
New wave
•
Post Punk
[90/100]

Caroline International
11/12/2016, Paul PLEDGER
---
Before pointy sideburns Slikmeister Midge Ure steered the typically difficult Ultravox template towards chart success and sold-out arena shows, the preceding John Foxx-led version knocked out three studio albums and enough residue material to fill an entire catalogue.
And so here it is in the form of The Island Years, just about every version of every song written before Vienna and Band Aid beckoned - and it's quite a compendium. Previously issued by Island some ten years ago with extra tracks, each album now appears remastered but on its tod, with a further disc of bonus studio, live and session tracks to bolster the package and raise the rent. But it's worth it.
From 1976 to 1979, Ultravox raged and roared on the fringes of pop success, delivering a trio of diverse synth-rock albums that encompassed elements of Bowie, Roxy, Japan, Wire, Bolan and Devoto. Way ahead of their time, Gary Numan, Duran Duran and Suede have all doffed a cap in their general direction in recent years, be it musically or lyrically.
The Island Years comes in a clam-shell box with a sizeable booklet and four discs, starting with 1976's snotty sputtering self-titled debut. Rather than being a typical punk long-player, 'Ultravox' was a blustering spiky rock 'n' roll mash-up of glam attitude and romantic gloss-pop. Somewhat unfashionable like Magazine's debut Real Life or Wire's Pink Flag, John Foxx's charges dared to present their oblique anthems shrouded in moody strings, psychedelic riffs and mysterious urbane lyrics. In 1977, it sounded like little else. Slip Away, Wide Boys and Dangerous Rhythm are perhaps the most accessible, the expressive The Wild, The Beautiful and The Damned and I Want To Be A Machine the most Ballardian and My Sex the most exquisite.
Ha!Ha!Ha! quickly followed but didn't quite deliver the promise of the debut although it still contains a welter of testy post-punk histrionics and recognisable Ultravox trademarks. The Man Who Dies Everyday, Hiroshima Mon Amour and RockWrok feature regularly in write-ups and accolades but it's The Frozen Ones and Fear in the Western World that truly astound with their prophetic visceral rage, while the eerie Distant Smile lulls you into a false sense of serenity before launching itself into a propulsive anthem.
Systems of Romance is quite rightly often cited as Foxx-era Ultravox's most consistent and accessible album. Armed with Slow Motion and Quiet Men, it cannot fail to be a part of the music-press' inevitable '80s round-ups. Pin-sharp songs right the way through from I Can't Stay Long to the gloriously cinematic Maximum Acceleration, Systems of Romance continued its stamp on Foxx's own solo career with its imagery, use of electronics and even down to its font - The Garden a natural progression. And if you remain emotionally intact after Just For a Moment, you're tougher than tough.
The Rare Retro disc is decidedly must-have. Young Savage, single mixes of Rockwrok, Slow Motion and Quiet Men, electric live versions of The Man Who Dies Every Day and Modern Love, rare TV and radio takes of My Sex and Hiroshima Mon Amour and a swath of Peel Sessions make this a compulsory requirement.
This review also appeared on Flipside Reviews
Paul PLEDGER
11/12/2016
---