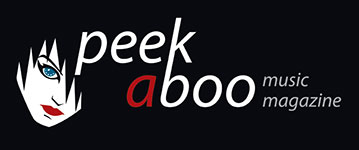 like this concert review
---
FRONT LINE ASSEMBLY, VOMITO NEGRO, DER REST
Kortrijk, De Kreun (12/03/2016)
Concert
08/12/2016, Benny CALUWE
---
I never saw Front Line Assembly on stage. Although I am particularly keen on their older stuff (especially the first half of the 90s), I didn't want to miss this opportunity. Especially since in addition to the Canadians, a Belgian classic would perform as well.
There even was a third band: the German contemporary rock slash post-punk trio Der Rest. They made the best of it, but they didn't succeed in charming the EBM fans. During the performance of Der Rest, the bar and the merchandising room were more crowded than the concert hall. I wonder who's brilliant idea it was to send Der Rest on tour with Front Line Assembly, cause it really doesn't fit.
But no worries, Vomito Negro followed quickly. Bearing in mind the impressive gig at Rewind Fest in Gent, this couldn't go wrong! Right from the start, Gin Devo and Sven Kadanza (Sam Devos is no longer with them) easily convinced the crowd with the atmospheric instrumental Time. With the classic Dare and more recent tracks such as Dance With Death and Enemy Of The State, they made the crowd move. The tracks from the latest album Death Sun were also well received. At the end of the set, Vomito Negro played a series of classics. The dancing crowd couldn't resist Black Power and Feel The Heat, tracks that raised the temperature even more.
And then the headliner. Front Line Assembly kicked off with Final Impact, the opening track of Tactical Neural Implant (1992), maybe the best electro-industrial album ever. Soon the crowd raised its hands and the first circle pit followed quickly.
The infectious Killing Grounds and the atmospheric Blood from their latest album Echogenetics pleased the crowd as well. Resist (the opening track of that other absolute classic album Caustic Grip of 1990) was performed also. During Plasticty, one of the highlights, Bill Leeb supported the drummer with some extra percussion. They would succesfully repeat this a few times.
The regular set was closed with the mighty Prophecy and the old-school Mental Distortion. The crowd screamed for more. A nearly packed venue thanked Front Line Assembly enthusiasticly and Bill Leeb was also grateful to the crowd. He delivered a loyal fan the evening of his life by dedicating a song to him twice. The chuncky Millennium set the floor on fire one last time!
SETLIST VOMITO NEGRO
1. Time
2. Dare
3. Dance With Death
4. Enemy Of The State
5. Obsession
6. In Silent Places
7. Stain
8. Burning Man
9. Fighting The Force
10. Tape X
11. The Needle
12. No Hope No Fear
13. Black Power
14. Feel The Heat
SETLIST FRONT LINE ASSEMBLY
intro: The Chair
1. Final Impact
2. Neologic Spasm
3. Killing Grounds
4. Blood
5. Resist
6. Plasticity
7. I.E.D.
8. Deadened
9. Exhale
10. Phrophecy
11. Mental Distortion
encore 1:
12. Ghosts
13. Mindphaser
encore 2:
14. Millennium
Klik hier voor de foto's van Der Rest.
Klik hier voor de foto's van Vomito Negro.
Klik hier voor de foto's van Front Line Assembly
Benny CALUWE
08/12/2016
---
Ondergetekende had Front Line Assembly nog nooit live aan het werk gezien. Hoewel vooral hun werk uit de eerste helft van de jaren 90 mij kan bekoren, wilde ik deze gelegenheid niet onbenut laten. Zeker omdat er naast de Canadese grootheden ook nog een klassieker van eigen bodem was geprogrammeerd.
Er was nog een derde band, Der Rest, een Duits eigentijdse rock-/post-punktrio. Hoewel de band er het beste trachtte van te maken, konden ze de EBM-fans maar matig bekoren. Tijdens het optreden was het dan ook drukker aan de bar en aan de merchandising dan in de concertzaal. Soms vraagt een mens zich af wie op het lumineuze idee kwam om Der Rest mee te sturen op de tournee van Front Line Assembly, want dit paste echt niet.
Maar niet getreurd, Vomito Negro kwam er al snel aan. En met hun geapprecieerde passage op RewindFest in Gent indachtig, kon dit niet mis gaan! En neen hoor, al van bij de sfeervolle instrumentale opener Time kregen Gin Devo en Sven Kadanza (zonder Sam Devos tegenwoordig) het publiek op de hand. En vervolgens kreeg men het publiek vlotjes in beweging met de classic Dare en sterke recentere tracks als Dance With Death, Enemy Of The State. Ook de tracks van de laatste plaat Death Sun werden goed ontvangen. Op het einde van de set werd nog een blik 80-klassiekers opengetrokken. De dansende meute kon al deze Black Power niet weerstaan en Feel The Heat joeg de temperatuur nog verder de hoogte in! Zeer geslaagd!
Daarna was het de beurt aan de headliner. Front Line Assembly vloog er met Final Impact (de openingstrack van Tactical Neural Impact uit 92 en misschien wel het beste electro-industrialalbum ooit) meteen stevig in. En dat deed het publiek ook! De handjes gingen al gauw de hoogte in en de eerste circle pit liet niet lang op zich wachten.

Het aanstekelijke Killing Grounds en het atmosferische Blood van hun laatste album Echogenetics werden ook geapprecieerd. Met Resist kwam ook de openingstrack van die andere absolute klassieker Caustic Grip ('90) aan bod. Na het hoogtepunt Plasticity, waarin Bill Leeb de drummer extra ondersteuning gaf op één van de extra trommels (een handigheidje dat met succes meerdere malen herhaald werd), volgende nog wat recentere tracks.

De reguliere set werd afgesloten met het machtige Phrophecy en het old-school Mental Distortion. Het publiek riep oprecht voor méér en kreeg dat natuurlijk ook. Een praktisch volgepakte De Kreun dankte Front Line Assembly enthousiast en ook Bill Leeb was het publiek dankbaar. Hij bezorgde een trouwe fan de avond van zijn leven door tot tweemaal toe een song aan hem op te dragen. Het stevige Millennium zette de vloer nog een laatste keer in vuur en vlam.
SETLIST VOMITO NEGRO
1. Time
2. Dare
3. Dance With Death
4. Enemy Of The State
5. Obsession
6. In Silent Places
7. Stain
8. Burning Man
9. Fighting The Force
10. Tape X
11. The Needle
12. No Hope No Fear
13. Black Power
14. Feel The Heat
SETLIST FRONT LINE ASSEMBLY
intro: The Chair
1. Final Impact
2. Neologic Spasm
3. Killing Grounds
4. Blood
5. Resist
6. Plasticity
7. I.E.D.
8. Deadened
9. Exhale
10. Phrophecy
11. Mental Distortion
encore 1:
12. Ghosts
13. Mindphaser
encore 2:
14. Millennium
Klik hier voor de foto's van Der Rest.
Klik hier voor de foto's van Vomito Negro.
Klik hier voor de foto's van Front Line Assembly
Benny CALUWE
08/12/2016
---