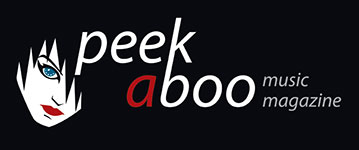 like this concert review
---
FRONT242
At Coliseum in Charleroi with Texas Trauma and Fouck Brothers
Concert
EBM
•
Industrial
[85/100]

Alfa-Matrix
24/03/2012, Philippe BLACKMARQUIS
---
It was almost a full house for the last (but one) concert of Front242 this year. According to several sources, the band cancelled their next shows in order to "recharge batteries and start working on new tracks". Good news! The venue of this concert, the Coliseum, was previously a (movie) theater and was refurbished to become a wonderful concert hall, set like a jewel in a completely decaying district of Charleroi.
The first band on the bill was Fouck Brothers, a local band. On stage, you have one guy playing KORG keyboards and machines and one guitarist/singer. The music is mainly instrumental and they sound a bit like Justice, Soulwax, Boyz Noise, Digitalism etc. Interesting to program a completely different kind of music before two typically "dark" bands. But from the lack of reaction, you could tell that most people were present for Texas Trauma and Front242.
Texas Trauma is clearly one of my favorite Belgian bands. Led by David Noiret (ex Herbert West) and CZ (guitar player for The Breath of Life), they produce a great cross-over music between postpunk and « vintage » electronics. Influences range from The Neon Judgement, Fad Gadget, Trisomie 21, Front 242, OMD (in its early stages), DAF to LCD Sound System, Covenant, Vitalic,... In their short career, they opened for international acts like Anne Clark and The Neon Judgement (also at Coliseum), Spear Of Destiny, Gene Loves Jezebel, 32Crash and Buzz, etc.
On stage, David and CZ were accompanied by their 'resident' drummer, Gaston Hollands. During their set, they played mainly tracks from their fantastic CD "Top Gun Patsy", among which the classic songs "Bunker", "Umbrella Man" and "PF Girl" (see video below). As usual, they also played their amazing cover of DAF's "Der Mussolini". Only negative points: in my opinion, the sound could have been better and sometimes the vocals and the guitars were not clear enough. The light show was also a bit below expectations. It's a pity when a supporting band cannot have access to the full quality of the available gear. All the more sad when you realize a bit later that Front242 could benefit from a magnificent sound and light system. Anyway, Texas Trauma's show was great and the reaction of the audience was very positive. We are eagerly waiting for the band's next album!
In spite of technical problems at the beginning (power outage?), Front242's show was simply awesome. The set was a impressive succession of hits and club killers and the whole venue was dancing and screaming like crazy. They started with "Happiness" and "Moldavia" and the first 'orgasms' of the concert were clearly their amazing version of "No Shuffle" and their greatest hit: "Headhunter" (see video below), where all spectators shouted the chorus together with the band. Later, "Body To Body" and "Welcome to Paradise" continued to set the venue on fire and the band ended their show with a great rendering of "Im Rythmus Bleiben" and don't worry, the audience was perfectly "in rythm"! When they finished their encore with "Punish Your Machine", Jean-Luc and Richard seemed to be truly amazed and touched by the audience's reaction. A wonderful show! Now guys, it's time to keep the good work and to deliver us some great new tracks (if the rumors are true)!
Philippe BLACKMARQUIS
24/03/2012
---