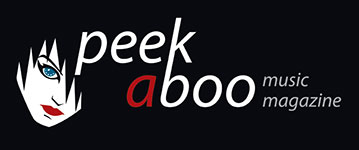 like this cd review
---
THE OUTSIDERS
Close Up
Music
•
CD
Punk
[86/100]

Cherry Red Records
29/03/2012, Didier BECU
---
After hearing the 2nd album by Wimbledon's finest, I didn't know if I should cry or laugh. I mean, The Outsiders are known by a handful of die-hard Adrian Borland fans who know the band as "the one that was before The Sound", but it is so much more.
With a little bit of luck they could have been one of the punk bands that mattered, if only people gave them a proper chance. It seems like "luck" is the keyword throughout Borlands career, as all in all, The Sound have dedicated devotees but they never got the recognition they deserved. Same can be said about Adrian's solo career as he recorded one of the most heartbreaking tunes ever, but they were just seen as "those songs by that bloke from The Sound".
Well, Borland fans know better, of course, but in a decent world it should have been different and that's exactly how I felt about the 2nd album by The Outsiders.
It's not exactly the same as the previous one, "Calling On Youth" as not only did it sound a bit more polished (in a positive way), it had a more punky feel, but you heard the urge of a young man who was making his own stamp on music history. That first stamp of course was "Jeopardy", that classic debut by The Sound and if you listen very carefully you can even hear some riffs on "Close Up" which later would have been reinvented on "Jeopardy".
So yes, children, this is a classic punk album and it might come out of the mouth of a person who sees Borland as his ultimate hero, but even if he wasn't I'd still say; classy punk this one!
Didier BECU
29/03/2012
---