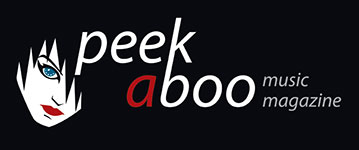 like this interview
---
ATTRITION + MONA MUR, JOANNA DALIN, TY LEAN & IAN ARKLEY
Attrition is my personal cathartic vehicle for attempting to make some sense of this world I find myself in.
26/04/2013, Filip VAN MUYLEM
photos: © Jezebel
---
If you are like me (almost 40 or even for the older people), you have almost grown up with Attrition. Still this is my first interview with Martin, so it was for sure time to catch up...
Hi Martin, I just saw the post about the work at the cage, tell us more about the remixes you did: it sounds great reading about it. is mixing at the cage your main profession?
Martin: I started up The Cage back in 1993 when i started producing my own albums... and i always worked for other bands when i had time. The first remix i ever did was for Die Form in 1993... since then a few highlights have been the Klinik, Stromkern, The Damaga Manual, Hiram key, Black tape for a blue girl, Mona Mur & En esch...and most recently The Arch. 2 years ago i finally opened up the studio full time commercially, doing a lot of mastering and production for other bands and labels.... and yes it's my "day job" if you like... it fights with ATTRITION for my time... and i love it :)
From where this name: Attrition?
Well it was 33 years ago! i always had an interest in the first world war as my grandfather and his brothers fought and were wounded on the western front... I always heard stories when i was young and world war one was a war of attrition... a gradual abrasion and wearing away of those armies. I liked the term... i still do but it means something different to me now... :)
It is my personal cathartic vehicle for attempting to make some sense of this world i find myself in.
What's the story behind 'Narcissist'?
All my songs and particularly the lyrics are very personal slices of my life experience. i work from the subconscious most of the time in an almost dream state if you will. I was once described as a Narcissist by someone. I liked that and it sparked the idea for this song. But as always it is much more than that. i can't always tell you what everything means... I often need time and distance from my work before it totally makes sense to me. but i know when it works. band when it doesn't. :)
How about the artwork on the EP and CD, can you tell us more about who did it …
Yes it was taken from photographs by German photographer Holger karas... of my wife Kerr actually. I met Holger first at WGT in Leipzig when we played there in 2010 and i loved his imagery...i felt it fitted the mood of my own work and since then he's worked on 3 album covers and some extra photo sessions with us...
Tell us about the filming of the video for 'One horse rider'?
My friend Daniel Gouyette came over from Paris to film a promo video for 'One Horse Rider' here in Coventry in march as well as to make a start on an ATTRITION documentary which will talk about my life and my hometown and the other bands and labels i have worked with over the years.... It went very well indeed and as Daniel is back home editing at the moment he tells me he has enough footage for at least 3 promo videos.... I am excited to see them... they will be with us soon.. :)
Who is this one horse rider, for what does he stand?
It's always me. The one horse rider means many things, here in Coventry we have Lady Godiva as our historical symbol: she rode naked through the streets of Coventry hundreds of years ago in protest to the raising of taxes (and she appears in the lyrics).... It also is inspired by the concept of fidelity in relationships... and even the idea of a "one horse" town... there are many different levels to the one horse rider...

Suicide Commando, Project Pitchfork, Aesthetic Perfection, FGFC820. Terrorfakt, Decoded Feedback, Ayria, the Gothsicles and more... The Kinetic festival 5.5 sampler has arrived on the mastering table... This sounds like a great job?
I've had some amazing albums to master here over the last couple of years... Psychic TV, Steven Severin... Anni Hogan with Marc Almond and Nick Cave!.. and now the Kinetic sampler... a lot of tracks and it was great to hear some of the bands on there i wasn't familiar with.... I think i did a great job.... it will be out soon so you can tell for yourself! :)
Spooky sentence: there is a devil on my shoulder … How does that fit into the lyrics?
oh i think there is always a devil on all our shoulders...
"There's a devil on my shoulder...and he's never growing old.... there's an angel in the corner... there's a god...upon the floor.." I think that covers most aspects of the human condition...
You did a remix for Hiram Key, tell us more about it, plz?

Yes well i knew Gary from years ago when we did a show with the Cureheads and he just asked me to have a go at remixing his new band Hiram key. I hadn't heard them before. I liked them a lot and we were both pleased with the remix. I gave the song a more dance vibe...which i don't always do.... :)


Attrition contributed a remix to the remix series 'DO WITH IT WHAT YOU WANT' (Mona Mur), can you tell more about it?
Totally... Mona got in touch with me a while ago and asked if i would remix a track from the recent album she made with En Esch... I love the album so was really happy to do that mix. She offered to do a mix for me in return, but as i was working on my new album i asked her if she fancied doing a guest vocal for me instead for the song 'Karma mechanic'... it went very well indeed :)
Is it hard living from the income of selling cd's? How good is the new cd selling, honestly? I heard some stories from other artists and not all that glitters is gold …
Times changed a lot since the 90's when everyone sold a lot more CD,s ... and i know most musicians were pretty down about the collapse and the illegal downloading going on... But it wasn't all bad: we got to tour in places like Russia as people had got to know us through those same illegal downloads. Sometimes they just had no opportunity to buy CD's in the first place and things have started to readjust. Smaller collectible releases have appeared again, much the same as how we started in the 80's and i love that: vinyl/cassettes, limited editions, bonus items... we've all had to be more creative in that... and now sites like bandcamp have come along that really help the independent musician. Our new album, 'The unraveller of Angels', has only been out for 2 weeks but i have sold more directly through our site there than i ever did in the past through my own website...even in the 90's. But to answer your question... i have never relied on ATTRITION to make a living, that was never the idea: it's my art... i do the best i can and i'm happy with that...
Some last wishes or famous last words?
I think its a bit early in my life for last wishes.... but i want to thank you for this interview.... its an exciting time for me and the band... we have so much going on right now.... shows around the world... new projects...side projects.. (i should mention Engram now...)... mixes and remixes...
i'm very happy with how things are...
www.attrition.co.uk
www.facebook.com/ATTRITIONMUSIC
http://attritionuk.bandcamp.com/
www.youtube.com/user/attrition
https://twitter.com/attritionuk
www.last.fm/music/Attrition

www.thecagestudios.co.uk
if you want to listen to the new album, here is the link:
http://attritionuk.bandcamp.com/album/the-unraveller-of-angels
As a lot of people contributed to the cd I asked a bit around, so here are some nice extra's:
"I've always enjoyed working with Martin, as he has such a laid back approach to making music. Many of the bands and artists I have worked with have had a very clear and definitive sound that they were trying to achieve, but with Attrition, every idea is thrown into the cauldron. It's not a writing process so much as a process of evolution. Martin really encourages experimentation and trying weird and unusual things, which makes every performance for Attrition a bit like a trip to the playground for me." -- Ty Lean
I would like to say that it was a great experience being part of this and also playing live with Attrition. Recording in this way was really different to what I normally do and was a real adventure. Each time I heard a mix from Martin it was completely different to the last one. I was very pleased that he used so much of what I recorded on the final mixes and I hope to work on future recordings. Martin is a great person to work with and a great friend so working alongside him is always a pleasure. He is always encouraging and also good fun in the studio and is a real perfectionist when it comes to the finished product. I had many happy sessions and stays up in Coventry whilst contributing to this and mostly the guitar was improvised and included a lot of experimentation. Years have been spent by Martin in the making of this album! Ian Arkley
Having moved gradually over the years from an Attrition fan to a contributor, it's a particular thrill to be involved in what I see as a breakthrough project for Martin. I'm especially excited about what he was able to achieve with my violin on "One Horse Rider"--on both a sonic & conceptual level. And I'm honored to be in such prestigious company on this album!
Joanna Dalin

About attrition - years ago, i fell in love with their song "girl called harmony" without knowing who the artist was back then... loved the lyrics and style - wonderful eccentric english gothic art in the classical sense, not like the boring streamlined stuff you find very often everywhere. so it is a pleasure to collaborate, like on the new Attrition album and the remix.
https://itunes.apple.com/de/artist/mona-mur-en-esch/id303489078
www.monamurenesch.de
Filip VAN MUYLEM
26/04/2013
---