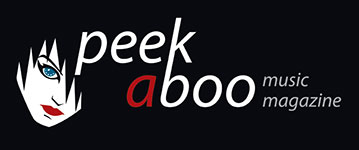 like this interview
---
METSATÖLL
Watch out, we are Estonian Werewolfs!
10/04/2013, Filip VAN MUYLEM
---
Since Metsatöll is coming back to Belgium (Durbuy, 19/4/2013) the time is right to have a chat with them and yes this could be the preparing of another gig in Belgium...
Greetings! Here is Lauri from Metsatöll and we have just started this years second tour with Korpiklaani.
From where does your name come and what does it mean?
Metsatöll is archaic word from the west-part of Estonia, it means "forest animal". "Mets" means "forest" and "töll" is any kind of being who walks on four legs, or just a big being. The word "Metsatöll" was used as a euphemism for the word "wolf". When You say: "wolf" the wolf comes and eats your lambs. When You say "forest animal", wolf doesn't hear and doesn't come. Metsatöll could be also used as a word for werewolf.
You already played for some years and improved your sound a lot, even made some videos, can you tell more about this long path?
Actually the first CD of Metsatöll, came out already in 1999. Metsatöll was a three-member group back then; Andrus Tins on bass, Silver "Factor" Rattassepp on drums and Markus as a vocalist and guitar-torturer. Of course the main musical style on that time in Estonia was black-metal, like elsewhere in northern countries, so in general metal-scene of Estonia Töll was like a weird false-metal archer among true cannon-soldiers. But, of course, nothing has changed since then, we still prefer to walk our own path and eat bread instead of blood (when you don't count Estonian traditional food – blood-sausages). We did live with Markus and Factor then in the same neighborhood, we had really wild parties with acoustical instruments and cheap beer. One day we started to jam with Metsatölls songs and I somehow melted in. Later on during the auditions for a new bassplayer and a new drummer we stumbled into Raivo and Atso. Atso's first biggest contribution was that we finally recorded some of the material we had played in 5 years - we made CD "Hiiekoda". I think the whole more or less serious thing started with Hiiekoda in 2004, with Raivo on the bass-side and Atso on the drums. Then we did re-record the first CD-material, "Terast mis hangund me hinge". I think the first Metsatöll-like sound, what we really did imagine from the first records, we did achieve with "Äio" and "Ulg". Of course, understanding of a good sound sometimes changes with the years, it is not always about "improving", maybe more like "living".
Can you tell us something about the person who makes the artwork on the cd's?
The paintings we have on most Metsatölls albums are made by Jüri Arrak (b. 1936), who is one of the most original artist in Estonia. His paintings always have a wide philosophical context. Luckily our view of life matches in many points with Jüri's philosophy, so, we get along very well and Arrak has given his paintings to Metsatöll with a very good will. I think that Jüris artwork has given something to Estonians already long time, when our guys were young, Jüri illustrated a cartoon where was talked about our mythological hero "Suur Tõll" (same guy in Metsatölls song "Saaremaa vägimees"), many symbols Jüri used there were against our soviet government, somehow the censor didn't bite it, so Arraks artwork is like a strong national symbol to most of Estonians.
It must be hard to get out of the country if you have only a few millions of people living around?
Actually in Estonia is around 1,3 millions people. I personally think, that if Your goal is going out of the country with Your band, to the "big picture", there is nothing to do with a amount of people living in Your country. The only thing is to work with Your goal. How hard that work is going to be, depends on many different aspects - music, friends, money etc..
It's a bit strange to know that a metal band as you got even some airplay at the national television and was supported by a choir? How did that happen?
Really? I surely don't see anything strange about it. The television is a television - it should mirror everything what happens in a country, everything what is important to its people. When some kind of music is important to a nation, then it should be played on national television. When they don't play anything that is important to people - then something is really wrong and strange.
The choir project, what You mentioned - it was done in the year of 2006. "Raua Needmine". To the project was included: Estonian National Male Choir, composer Veljo Tormis, composer Tauno Aints and manager Paul Pihlak. We put together Veljo Tormis' and Metsatöll's compositions and songs in Tauno Aints arrangements. The same project will be played also in this autumn in front of the Estonian National Theathre "Estonia" in its 100 years jubileum.
You have already been a few times to Belgium, how was that?
The first two gigs we had in Belgium was on 2000. And actually they were the first two outside-Estonian gigs we made with Metsatöll, so it was really something new and different. The first gig was a festival in Quievrain, "Sunrock", we did play as soon as the gates did open and as I remember, there was around 20 people in front of the stage, but it was really nice weather and we did enjoy our perfomance. We were supported by a local youth-organisation and we did spend the whole week in Quievrain, meeting locals, playing pool and drinking a huge amount of different interesting local drinks. The second gig was in Verviers, our manager somehow had painted a vision of us, as a really big and famous Estonian band (actually we had played only 8 gigs before). The reality of course was a little bit different, so the warm-up band, Thora, finally played after us, as the place-owner was really upset seeing a couple of shy teenagers instead of a big Estonian band. The amount of people was a little bit less than we had few days before, in Sunrock. But in the end, everyone was happy.
I'm a big fan of bands who play with bagpipes & interviewed In Extremo and Saltatio Mortis … have they been an influence on you or is it rather Subway to Sally and Rammstein? What influenced you basically?
The German "Mittelalter-Rock" has not been a very big thing in Estonia. I know that those bands are doing well and problably they have really great songs, but I rather listen something else. I have visited Rammstein's show and I did really like it. Even if I would not prefer to listen to it at home or car stereo, its one of the best metalshows I have ever seen.
The influences, I think, are coming from every-days life mostly, from a basic simplest rythm of nature, childhood and its music. If You ask from any musician about influences, they could name their favourite bands and composers, but it doesnt mean that their music would be something like it and that their music is really influenced by those composers. Influences usually come from very deep inside or something really-really different.
How is the feedback regarding to the fact that you sing in Estonian? For a band like In Extremo it's nice to sing in all kind of languages and have something in common with all the countries where they play, but I can imagine it must be harder for you?
We only sing in Estonian, different archaic Estonian and different dialects in Estonian. Estonian is one of the most beautiful and rich languages of the world. I couldn't imagine to write lyrics in any other languages than Estonian. Those are the languages I speak and write. To write good lyrics in Estonian would never have a disadvantage for me on writing childish (childish is not bad) lyrics in some other not-very-well-learned language and singing them.
But for every apple, there is an eater. And now, here we are, marketing fruits from wild apple trees on the worlds-Bazaar. Maybe we have an advantage compared to bigger and glossy apples? It seems that there is wild-taste lovers after all. At least we do know, that this apple is really a wild-apple, not a wild-apple-like product.
Where do you get your bagpipes? Are they made especially for you and can they survive all kind of weathers like those that Saltatio Mortis use?
I dont play bagpipes, I play torupill - Torupill is estonian type of bagpipes (in Europe there are dozens of bagpipe-like instruments). Torupill is different from a neo-germanic or Scottish (everyone draws parallels to that younger brother of torupilll), it has a single reed on chanter and it needs smaller pressure in blowing – so it's a good concert-instrument. "Torupill" translated to English is "Tooru's instrument" – Tooru or Taara is Estonian ancient mother of earth, later She, or He changed to a god status and in different regions changed also sex, as a male god, and things She look after. Also - to the god of thunder, what also Scandinavians, as younger nation, know as "Thor". The same name exists also in the south, so I think, we already knew Taara, when we came here, to the north part of Europe. So, torupill is god's instrument.
My torupill is mostly made by friends of mine - a father and a son; Ants and Andrus Taul. Ants Taul is the most famous torupill-master of Estonia, I have his old bass-drones and a chanter. Andrus has made some improvements in the construction of a torupill's bag, so it does let more moisture out and so, lets the chanter to stay better in tune.
About the weather - I would prefer not to take my torupill to any weather to see, if it survives, it's still made from leather and wood.
I suppose it's natural to use Nordic stories for a band like yours & are there other things you sing about?
As we are situated (comparing to the most of Europe) rather in North, You could say that we are also singing about north. So, our stories, Estonian stories, are nordic stories.
Metsatöll's lyrics deal with timeless themes and Estonian history, for an example: "Sõjasüda" is the story of a villageman who is born to battlefields, not to keep the tavern or to furrow the fields – the plough breaks in his hands and he beats up the faces he should serve – in the village everyone has his right place – so, he is sent to walk warpaths. "Küü" is a story about serpent, its meaning to the old Estonians – magical, useful, brotherly and sisterly held. About serpent-stone what gave a warrior magical strength and knowledge. And the sacrifices man must bring to obey the power of a serpent. "Tormilind" is a story about seawolf, who's only thing that moves his ship and blows wind to its sails is homelands forests and herds-bells from his home. "Ulg" is storytelling ballad about Estonians conquered battle on 1210 near the Võnnu's castle. etc..
But of course, some lyrics are a bit self-ironical and pregnant with Estonian black humor. I cannot say that the lyrics of Metsatöll have always been very deep in the meaning to be taken, people are still looking from the songs and their texts variety of perspectives that are suitable for themselves.
Some songs are also dealing with myths and myth or mythology is, of course, a very fragile word. The myths among Estonians are living still on, so they are not mythological. But the logical thinking itself is a bit mythological. We live somewhere between logic and mythology, all songs on every album a lyrically inspired from everyday-Estonian life; from the border of myth.
Äio is really a sad story. What killed her and what made you write a song like this? It's really an enraging song …
Äio is, as you can say, a spirit or essence of sleep. It has many names and many different explanations among different nations - Finnish have Ajattara, Estonians Äiö, Äiatar. Somewhere it means "the devil", but actually I think, it is the same she-spirit, what Estonians did call if they did put their baby to sleep and sung: "äiu-äiu" (hush-hush in engl.) The border between the sleep and death, is very narrow. There is a plant "Äiatar" also, it has been used as a sleepdrug. In Estonian pseudomythology (fakelore), Äio is a brother of a deathgod. But of course there is no gods, as we understand them now, in Estonian mythology.
One of my favourite songs is 'Vaid Vaprust/only bravery'. For what does the bravery of the man on the ship stand for and where are they heading to?
If I'd tell You, I'd ruin Your imaginative-story.
Your last cd was a live cd, can you tell us more about it?
Yes, we did actually record this live only just-for-case - for our own, but when we did cut it in one piece, it was really great material and we decided to give it also to a wider audience - I think for a fan its one of the chronological-pearls in Metsatöll's whole picture.
I just published a review of the Trolls et Légendes festival, would that be something for you and do you often play at this kind of special events? I suppose you already did at the Olde Hansa in Talinn if they do this kind of thing?
Yes, we sometimes do some special actings and musical events, usually in Estonia. I already mentioned that grandiose project with Estonian National Male Choir - with them we have also been to Germany. It is a huge project and very expensive, but why not also in Belgium one day?! The different nations in Belgium have always been very warm for us and I think we would be very glad to offer something different to Your people.
Any last words about the upcoming gig in Belgium?
See You at the show! And dont be afraid to come and talk to us after the show - believe me, those are the warmest parts of the days! Aitäh ja nägemist!
Take care!
Go see them live...
Filip VAN MUYLEM
10/04/2013
---