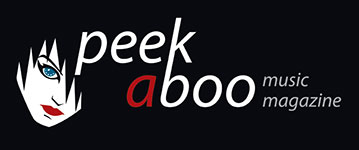 like this concert review
---
ARBEID ADELT ! + THE HUMAN LEAGUE
Leuven, Het Groot Verlof (08/07/2016)
Concert
10/12/2016
---
Things change in life. Once there was a festival in Leuven (Belgium) called Marktrock. Actually it still exists, but with a different name (Het Groot Verlof) and most of the performances are free. The organizers clearly opt for big names, later this the week Selah Sue and Status Quo will be on stage, but the opening night was reserved for Arbeid Adelt! and The Human League.

A retro party? Actually yes, but one with two bands that still have something to say in 2016. Especially Arbeid Adelt! that released the album Slik last year and played at many venues in Flanders. According to the always funny front man Marcel Vanthilt much happened since: especially many famous dead. Right, and an audience that did not find its way to the record store to buy this trio's latest CD. No problem as Arbeid Adelt! can laugh with it.
The guys realize that the (older) audience just wants to hear the (old) hits. They were not disappointed, but the band was forced to play the new songs as well as they're a strong part of the set. Nothing wrong with that, because Arbeid Adelt!'s current minimal electro pop has reinvented itself: an unstoppable chunk of pure energy. Marcel Vanthilt was dressed in a blue suit, Luc Van Acker was unrecognizable in a military camouflage suit and Jan Vanroelen brought his inseparable bow tie.

We saw a lot of drunks in lederhosen on a bachelor party, others were just waiting nicely for the headliner, but we also noticed fans who still enjoy this Flemish Dadaist electropop which is becoming more and more cynical. The 80s sound isn't dated yet, thanks to international politics that does not come to its senses. When we returned, we read in the news that NATO has isntalled another shield of missiles to protect us from the Russian enemy. If something like that still can happen 2016, then Arbeid Adelt! certainly matters.
The Human League is a band you automatically link with the 80s. The big difference is that Arbeid Adelt! is still looking for innovation, while Philip Oakey decided two decades (or longer!) ago to turn his band into the ideal jukebox. It doesn't matter when or where you see a The Human League concert, the set always remains the same. They never send a dissatisfied fan back home and that's because the band from Sheffield is the best synthpop band from the 80s (apart from Duran Duran). They started with a rather false sounding version of Mirror Man, but once The Sound Of The Crowd came out of the speakers, nothing could stop them. Nearly all the hits of Dare were played: The Things That Dreams Are Made Of, the fantastic Seconds or the equally brilliant Open Your Heart.
The frontman is 61 now, although he hardly looks like 40, just like the two women who are always on his side: Susan Ann Sulley and Joanne Catherall. The public got what it asked for: all the hits, and even lesser-known gems as Heart Like A Wheel were appreciated.The band enjoyed it, even if the Brits realise that they only put their fans in a time machine. But what's wrong with that? There is no future without tears, is there?

10/12/2016
---
Dingen veranderen in het leven. Zo had je vroeger Marktrock in Leuven. Dat bestaat eigenlijk nog altijd, alleen vond men het nodig om het (bijna gratis) concept om te toveren tot Het Groot Verlof. De organisatoren opteren duidelijk voor grote namen met later in de week Selah Sue of Status Quo, op de openingsdag stonden zowel Arbeid Adelt! als The Human League geprogrammeerd.

Een retrofeestje? Eigenlijk wel ja, met twee bands die anno 2016 nog iets te vertellen hebben. Zeker Arbeid Adelt! dat vorig jaar de cd Slik uitbracht en daarmee zowat alle mogelijke zalen in Vlaanderen bezocht. In die periode is er volgens de altijd grappige Vanthilt veel gebeurd: vooral veel beroemde doden. Juist, en ook nog een publiek dat niet de weg naar de platenwinkel voor hun nieuwste werk vond. Het trio kan er zelfs behoorlijk om lachen en het besef ook wel dat het (oudere) volk de (oude) krakers wil horen. Dat is het geval, maar ze zijn tevens verplicht om ook de nieuwe tracks een kans te geven. Niets mis mee, want met deze minimale electropop heeft het trio gewoon zichzelf heruitgevonden, wat op een podium ontaardt in een niet te stoppen brok energie.

Marcel Vanthilt, gehuld in een blauw pak, Luc Van Acker onherkenbaar in een militair camouflagepak en Jan Vanroelen met zijn onafscheidelijke vlinderdas. We zagen op de Grote Markt veel zatlappen in lederhosen die een vrijgezellenfeestje organiseerden, volk dat netjes op de hoofdact wachtte, maar ook fans die nog volop genieten van deze Vlaamse dadaïstische elektropop die alsmaar cynischer wordt. De tracks uit de jaren 80 klinken geen spatje verouderd en dit dankzij de actualiteit die maar niet bij zinnen komt. Bij onze thuiskomst lazen we in het nieuws dat onze beschermheren van de NAVO nog maar eens nieuwe raketten op de Russische vijand hebben gericht. Als zoiets in 2016 nog kan, dan moet Arbeid Adelt! zeker kunnen.

Ook The Human League is een band die je automatisch met de jaren 80 linkt. Het grote verschil is wel dat Arbeid Adelt! nog steeds vernieuwing zoekt, terwijl Philip Oakey al twee decennia (of is het langer?) van zijn groep de ideale jukeboxband maakt. Waar en wanneer je The Human League ook ziet, de set is altijd dezelfde. Nooit keert een klant ontevreden naar huis terug en dat is gewoon omdat de band uit Sheffield misschien wel de beste overgebleven synthpopband uit de jaren 80 is (op Duran Duran na).
Het begon zeer moeilijk met het vrij vals gezongen Mirror Man, maar eens The Sound Of The Crowd uit de speakers vloog, was er geen houden meer aan. Zowat alle hits uit Dare werden gespeeld (The Things That Dreams Are Made Of, het fantastische Seconds of het al even briljante Open Your Heart). De frontman is 61, ofschoon hij er amper als 40 uitziet, net als zijn onafscheidelijke twee vrouwen: Susan Ann Sulley en Joanne Catherall.
Het publiek werd op zijn wenken bediend en kreeg wat het vroeg: alle hits, en zelfs tijdens minder bekende juweeltjes zoals Heart Like A Wheel was het respect van het publiek voor de popiconen groot. De band genoot ervan, ook al snappen de Britten dat ze hun fans gewoon in een tijdmachine stoppen. Maar wat is daar mis mee? There is no future without tears, niet waar?

10/12/2016
---