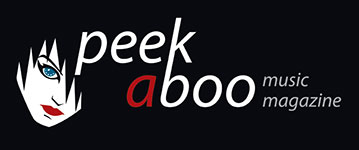 like this vinyl review
---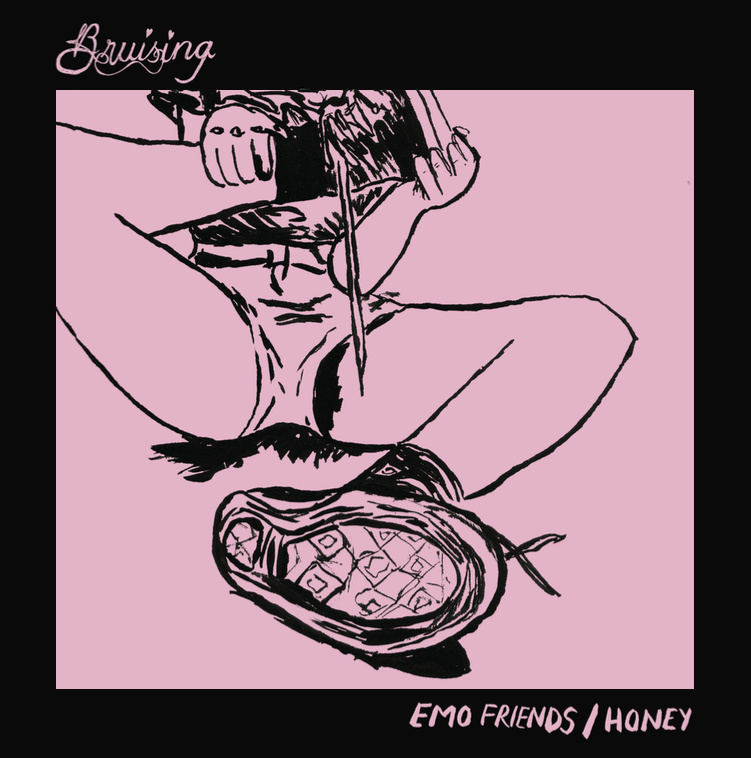 BRUISING
Emo Friends/Honey (Single)
Music
•
Vinyl
Dreampop
•
Rock
[80/100]

Beach Coma
02/12/2015, William LIÉNARD
---
Beach Coma releases the first single of Bruising, a duo that was formed about a year ago by Naomi Bagluley and Ben Lewis. This is their first production, an AA single with two compositions.
Dream pop is perhaps the best description for what Bruising has to offer. Naomi Buaguley has a velvety voice and Ben Lewis creates a firm Pixies-esque guitar sound allowing Emo Friends to become a lot more dangerous than you might suspect. Initially, Naomi's beautiful voice dominates the soundscape in a nice and bouncy melody, but then heavy guitars resound to provide a firm basis for the dreamy and sweet vocals. The warm guitar sound is slightly distorted, later it sounds sharper, more layered and quite a lot darker. A heavenly track.
Honey is the rerecording of a demo track and the first song written by Naomi and Ben: a bedroom demo that has been upgraded to a pop-punk ballad. Again pure dream pop with an edge, because Lewis' guitar sounds naive, low-key but not harmless, then pushy, loud and squeaky. Naomi Baguley's vocals provide the song with an almost fairytale atmosphere.
The track are quiet similar to each other, but the strong melodies are attractive, with different and beautiful guitar playing, combined with a wonderful, warm and captivating voice.
Tracklisting:
1 Emo Friends
2 Honey
https://www.youtube.com/watch?v=hXwjXTR6fKc
http://beechcoma.com
William LIÉNARD
02/12/2015
---
Beech Coma gooit de eerste single van Bruising op de markt, een duo dat nauwelijks een jaar geleden het daglicht zag, maar voor Naomi Bagluley en Ben Lewsis is dat geen bezwaar om er met volle kracht tegenaan te gaan en dat maken ze duidelijk op deze AA-single die twee composities bevat.
Dreampop is wellicht de beste omschrijving voor wat Bruising te bieden heeft. Naomi Buaguley heeft een fluwelen stem, maar Ben Lewis zorgt voor en stevig Pixies-achtig gitaargeluid waardoor Emo Friends een stuk gevaarlijker is dan je zou vermoeden. Aanvankelijk houdt Lewis het vrij rustig en geeft hij de prachtige stem van Naomi de vrije baan op een prettig huppelende melodie, maar dat duurt maar even, want vervolgens rolt stevig gitaargeluid uit de boxen dat de dromerige en lieflijke vocalen van een stevige onderlaag voorziet. Aanvankelijk is het warme gitaargeluid lichtjes distorted, vervolgens klinkt het scherper, gelaagder en een flink stuk donkerder. Een hemelse track.
Honey is de rerecording van een demotrack van Bruising en tegelijk is het de eerste song die Naoli en Ben samen schreven: een slaapkamerdemo die is opgewaardeerd tot een pop-punkballade. Opnieuw pure dreampop met een scherp kantje, want Lewis' gitaar klinkt naïef, ingehouden en ongevaarlijk en vervolgens drammerig, luid en piepend. De vocalen van Naomi Baguley wikkelen de song opnieuw in een bijna sprookjesachtige sfeer.
De tracks wijken qua geluid misschien niet erg veel van elkaar af, maar de stevige melodieën zijn aanstekelijk en zeer verschillend en het mooie gitaarspel, gecombineerd met een prachtige en warme vrouwenstem, bekoort ons heel erg.
William LIÉNARD
02/12/2015
---