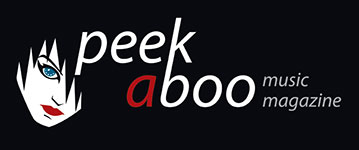 like this news item
---

---
After years of focussing on other projects, Oswald Henke celebrated the 25 years of existance of Goethes Erben in 2014 with 2 exclusive shows in Leipzig.
In 2015, only 5 exclusive shows were announced, including the Wave Gotik Treffen in Leipzig, the Amphi festival in Köln & Black Easter in Antwerp.
The rehearsals must have triggered something, & there will even follow an entire new music theater piece in october 2015. However, due to a rather large production, extended band & many dancers, that show won't go on tour & will be exclusively performed in Bayreuth (DE).
If interested in tickets, you can write an e-mail to Goethes Erben (genom-bestellung@hotmail.de), but presales are going fast, so hurry up if you want the chance to see this new piece.
The focus of the two-act piece "Menschenstille" is the struggle of a man who tries to end his life. Depression, suicide, illness and death are the central themes because both depression and death drive people to a standstill, and rob all their energy. It will be dark, lyrically and musically, an artistic approach of life and how it might end...

The stage will be created by the wood sculptor Remo Sorge and long-time collaborating graphic artist Ulrike Rank. The musical director is Tobias Schäfer and the piece is written & staged by Oswald Henke.
On the weekend of music theater in October, there is also an exhibition with the photos of photographer Evangeline Cooper and costume designer Carsta Köhler.
The performances will be filmed and there will be a double DVD of "Menschenstille". This DVD can be purchased on October 09th and 10th at the theatre, in the form of a gift certificate. The DVD itself will be send by the end of December. (it will also be available through mailorder)