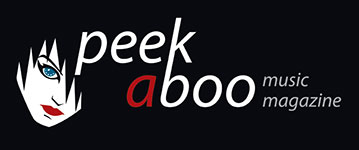 like this interview
---
JAKE BURNS (STIFF LITTLE FINGERS)
'We were writing a songs about our own rights'
23/05/2019, Danil VOLOHOV
photos: © Adam PW Smith
---
Almost 40 years ago Stiff Little Fingers released their cult masterpiece - "Inflammable Material". The album that later became the cornerstone for Irish punk scene. But among their greatest achievements there's not only that record. A certain kind of attitude cultivated on it. Following the agression and esthetics of first wave of punk-rock, Stiff Little Fingers created their own, authentic sound that broke the charts with the release of the band's first album.
For "Peek-A-Boo" readers we got the chance to speak with the founding member and singer of Stiff Little Fingers. In the interview Jake told us about his attitude towards early works and the rise of the band, about Joe Strummer and "Nobody's Heroes". About John Peel and the 40 years of "Inflammable Material".
Punk-rock is also associated with a sort of Englishness…Firstly, because London was the main center of the punk-movement. But talking about "Inflamable Material" I can't but notice that there are quite a lot of references to your life and Northern Ireland from those days. So can you say that you wanted to bring some sort of Northern Irish colouring to your music? Or you just talked about actual things?
It's where we grew up. I don't think any of us thought about writing songs about other parts of the world. At that moment of our life we hadn't been anywhere else. Belfast was all we knew. And like you just said, it was a center for us. The Clash been writing songs about their life in London. So basically what we were doing – writing songs about our own rights. It's like some people said – they heard our first record and said that "It's an Irish record". Well, partly it was, because like I said, we all were still living there. After that we moved on. Away from writing songs about Northern Ireland because we no longer lived there.
You were asked about this record quite a lot. This year "Inflamable Material" celebrated 40 years. Could you please tell me a little bit about this record ? How it was made and in what a way you changed your attitude towards it, during those years ?
We wrote these songs…We weren't thinking in terms of writing an album! Because before we got a record deal – we weren't even thinking in terms of a record-deal. We were just writing songs. It was a way of expressing yourself. I don't think any of us really thought seriously that we'd have a chance to record an album or something. But, we got the chance. When people speak about "Inflamable Material" they refer it to some sort of classic. They ask me: "At that time did you realize that you were making this classic record ?" – Of course no. I mean, you're just in there. Recording the songs you wrote. So by that time, we just thought: "Yeah, this is ganna be something cool to play!"
We didn't think that we would make another record (laughs)! We thought that would be the only one. So to be talking about this record 40 years later it's kind of bizarre…But I've been asked these questions when it reached 20 years old. When it reached 30 years... Now it reached 40. So I think the fact that people still listen to the record and still like it is a testament to the songs. I think the songs were obviously good. "Inflammable material" captured something by the time, I guess. But, to be honest with you, I don't really think about it so much. Like I don't really think about anything we recorded. And I always try to look forward to the next thing.
One of the first songs recorded by Stiff Little Fingers was "Suspect Device" which you sent to John Peel. Could you please tell us something about it? How it was for you to hear this song on air?
Well, again, growing up in the UK or Ireland, John Peel was hugely important. I don't remember very much about the radio-set…As it was in the UK at that time. But there was really BBC ran all the radio-stations. There were some local stations, but they didn't really care for sort of younger musicians at all. BBC then got only one station, broadcasting pop music. But the way they structured the station was: they went for readings during the day. And Peel was on from 10 of night to midnight. I would argue that John Peel was the single, most influential figure in British rock music from mid-60 right. He passed away much too early! When you think you give the first radio-sessions at BBC people has referred us to Punk Floyd, Led Zeppelin, T.Rex, right to all the punk-bands. Right to post-punk bands. Joy Division was famous. The Fall was the huge. So I was a huge…We all were the huge fans of Peel. We just didn't miss his programs. Even when you should go to school and later go to work, the next morning. So you've been taking a radio to the bad and being listening to Peel, before going to sleep.
John Peel was a big influence on punk. When we sent him the record, the fact that he first of all – liked it, was huge. And secondly – yes! The actually to hear that DJ respected your music, and hear him announce your songs on the radio was immense! We've been told he was going to play it. So we were grabbing and holding the radio and being listening to this thing. Just sort of screaming and jumping up and down, like 7-year-old kinds for Christmas. "We heard it on the radio!"
Talking about actuality of problems you're speaking about…In fact punk artists were the first who started criticizing record industry. And we all know the story about EMI which was written after Sex Pistols had their break with record company. In your case, you have "Rough Trade" track. Could you please tell me how it was written and what reaction the representatives of Rough Trade had when they heard it for the first time ?
The song wasn't actually written by Rough Trade records. The song was written for Island Records who promises us a contract. On the basis on this promise we all left our jobs and later moved to England. Only for them to change their mind at the last minute. So basically, we just used "Rough Trade" to describe the entire music business. A hard industry to be part of. It was a kind of fun that we were recording for "Rough Trade" records. I think they thought it was funny as well. We really need to ask them what reaction they had, 'cause I don't remember any sort of reaction at all, from them. So we just used the proper name as a euphemism for the music industry. That's all.
Despite the chaotic-ness of "Inflammable Material" lots of critics notice that it's probably one of interesting features in your music of that period. I remember myself when I heard it for the first time – I had a shock! So can you say that it's all about chaos ? Or there were also searches for a balance ?
By the time, I remember myself trying to describe what I wanted the record to sound like. If you can imagine something going dynamite inside. But just managing to stay on the track. That's what I was aiming for. That's what I heard in my head. And I think it was basically my try to define, just to hear this roll excitement, rock-n-roll give me when I firstly came across it. That's what Stiff Little Fingers do for other people – to excite them. And like you said – to shock them, when they first heard it.
I haven't listened for that record for many years. But I do remember its being a very rough record. Because we were rough at that time. We couldn't play particularly well. We were recording in a very small studio with a producer who had never produced a record before, as far as I know. So all of us were trying to capture something that was near to the excitement everyone felt while we were playing live. We pretty much plugged in and set up as we were going to play a live show. And just run though the songs until we were happy with them. So we were get there and record these songs – that's it.
Answering the question at one of your interviews you said once that "Nobody's Heroes" is some sort of continuation of your debut. With it, if we'll compare those two records – stylistically, I'd say that "Nobody's Heroes" sounds…softer…Was it affected by the influence of dub or changes in the band also played an important role there ?
We still were on complete control on what we should sound like. There was number of factors, at that time. I don't think that this record is particularly softer. I think it's better recorded. And it's better produced. We recorded "Nobody's Heroes" in a top class recording studio. I think that was the main difference between the second record and the first that we were a year older - we could play a little bit better. We also toured, quite extensively by then. Also, we had a different drummer. Jim (Reilly) brought a dynamism to SLF, that Brian(Faloon) didn't have. So from that point of view, the whole band played and sounded better. But, obviously, you lose a bit of rough edge, I guess…
I've always been thinking that at that period you had kind of changed your focus a little bit. Because, "Go For It" is the record about human's feelings (personally for me). Especially talking about such songs as "Just Fade Away" or "Hits and Misses". But with this, texts are always the product of the author's understanding of things. So can you say that it became hard for you to work when you reached a certain status? With hype around you etc.
I agree with you that "Go For It" addressed different things from the first two records. I think that's the good thing. We promise that we won't write songs about Northern Ireland when we moved away, and we tried to stick to that. There are political songs on "Go For It". But still, the band had improved so much by that stage as well. There are a lot more different styles on "Go For it". There is a lot more going on, on that record. In fact, among our first four studio records "Go For It" it's definitely my favorite. Firstly, because it felt like we could get to the next thing, we could push forward. Like I said in one of the interviews: "I always look for the next thing!" And it felt to be like what we managing to do with that record. Of course, as you said we had become popular. We signed with major record-label. And there were expectations then. Not just what we thought would be a good record. Of course you have a record company but they're more concerned of the selling records. So when we did "Inflammable Material" we didn't know how much it's gonna sell. Two copies two thousand copies. To be honest, we didn't really care. That's the attitude I always try to keep, whatever I went to the studio. I don't really care whether the record would sell or not. I think if you'd start worrying whether people gonna like it, or whether you would sell it all, then you make a record you would like to make. Don't matter who's doing this. I think we, as a band…Don't matter who is in the band, always tried to make a record we'd like. If you don't like it, how can you expect other people to like it ?
But speaking in terms of the fourth record, we were probably trying too hard to choose what was actually popular at that time…
Nowadays people always draw the parallel by linking "Now Then" with your break up. Of course we can't consider this record as "bad" or something like this. But can you tell us how hard it was for you to record this ?
It was difficult. You're right! Because…Like I said…I think we lost the sight of making a record we wanted to make. Also, to be honest, we were four different individuals at that point. Jim ( Reilly ) left the band, Dolphin ( Taylor ) joined. But Dolphin brought even more on the table! He was better drummer, much more dynamic. He had a great sense of arrangements. All the things I was poppy to explore. Again, there are some good songs of "Now Then", but in general, we were pulling in different directions. I think Dolphin and I becme a kind of productive unit. Henry ( Cluney ) was still living in the different area from the rest of us - we didn't see him. Ali ( McMordie ) was with different friends etc…So we kind of separated from each other. And of course it was different record to make. There was a tension there. We all had different ideas of what it should sound like. Also it was the longest record…There was just a million distractions and millions of problems that could have been probably avoided. But I think ultimately that's what led to the satisfaction of why I decided to leave at the end of the tour of promoting this record.
In one of your interviews you said once that gigging now you're even more nervous as when you were 17 years old. But after all these years, do you feel that blast of energy you felt playing and listening to punk rock ?
Em…it depends, to be honest ( laughs )! Because, obviously you're not a quite a bit older. Back in the day, when you get on tour, when you were 20 years-old you were inventible! You could do everything. You had tones of energy. I mean, these days I sort of look at schedule and think: "I got to make sure that I'd be managed to do all the things…". But once you start to feel a reaction from the audience, you really can't help yourself. It's automatic thing. It just picks in. I would love to think that we would never go on stage if we don't ready for 100%. But I do know that there are nights when we're good. And some periods when we're tired. And nobody can do with this – it's just the way the world is. Because of the way, the business is structured you have to go on tour for a long period of time. You have to straggle for the distances. Like I said, none of us gets younger. But, we always go on stage with intentions given on 100%. And yes, when it takes off, I still have this energy. I still have this sense of excitement. The reason I get nervous is because I've been doing this for 41 years…There would be 42 years in April. When we started I didn't know how the things can go wrong. Now I know everything that can go wrong ( laughs ). I'm always sure about these things. Like "Check this! Is that ok ?! Are you sure ?!"
And finally. People often ask you about the influence of Joe Strummer, and Joe's role in your life. And as you always noticed his influence upon you is enormous. So could you tell me about one of the times Joe and you met together ? How do you remember him ?
I didn't actually meet Joe quite often. It was two or three times. It was more than…it wasn't just about the songs he wrote. I love that first Clash's album. It's huge as far as I'm concerned. I loved a lot of what they did there. I was one of his last tours with The Mescaleros. And he really, all his energy is laid back to be the great performer and the great communicator which he was. And actually one of my big regrets: we were leaving for tour the next morning. And I didn't go back to stage to say "Hello". Like you always do with people I thought: "I'll catch him the next time" and of course there wasn't the next time.
There weren't just the songs. The biggest influence Joe had one me was watching how he in directed with this audience. With people who were his fans. Because he always had time for people. He always gave these people his respect. And he always was listening. He was always interested what people would say. That was the huge thing for not just me, but for all of us. We initially had written into our live-contracts that we would insist on stand behind the venue as long as people wanted to talk to us. To sign our record or to take photographs. Whatever. And we did this for years. We recently stopped because it got to the steams that everybody knew. And of course people who work with us want to get home. So It was one of the things we used to do. You can't stand here all the time, you have to stop. That was probably one of the biggest influence. You can be in a rock-back, you can be a successful – you don't have to be an asshole. You can still be in basics of human-being. It was one of the greatest lessons I learnt from Joe.
Danil VOLOHOV
23/05/2019
---