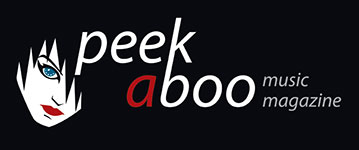 like this interview
---
DAVID WM.SIMS(UNFACT,THE JESUS LIZARD,SCRATCH ACID)
'We had a great personal chemistry within the band!'
06/09/2019, Danil VOLOHOV
---
The first things you'll hear listening to any record by The Jesus Lizard are continuous heavy bass-chords by David William Sims. Of course, it is a quite poor description for such a great bass-player. But sometimes, it's very hard to find the words describing somebody's creativity. David William Sims is probably a good example of a bass-player who doesn't need any description. His bass-chords kick you from the very first seconds of listening. I felt something similar only once – while listening to PiL's legendary "First Issue".
Following the tradition of British post-punk bands, David Wm.Sims created his own unique style that became one of the remarkable features of The Jesus Lizards's music.
Later on, David continued his creativity with his solo-project – unFact. Still full of incredible energy, depth and melodiousness.
In the interview for Peek-A-Boo magazine, David William Sims told us about theTexas-scene and Scratch Acid, about his creative processes and personal regrets, about upcoming shows of The Jesus Lizard and personal chemistry within the band.
Speaking in terms of the musical scene in Texas people always mention Scratch Acid as one of the key bands of that noise-rock era. And of course, with this quite often I heard that The Birthday Party - the esthetics of the band played an important role in becoming the Texas' scene of those days. How do you remember those days and that scene and what led to the formation of Scratch Acid ?
It was a very exciting scene. I feel like I was very lucky to be a teenager there – in Austin, Texas, at that time. Austin at that time…I mean, it's not any more. But at that time it was sort of a small, sleepy college-town. It was fine! It was a university-town. But it wasn't very big…And now, Austin is one of the biggest cities in the country. So a lot has changed. But at that time, it was much smaller…it was just very exciting. Some sort of small, very insular music scene there. That, in that time was very relaxed - drinking lots and stuff…So there was a lot of high-school students that were involved in punk-rock scene and could go to shows to clubs and so on. I just got involved with it in that way! There was a big number of remarkable and great bands that I got to see at very young age and at very small setting. Butthole Surfers and The Big Boys, The Dicks and many others.
Who were the bass-players who formed your style ?
There are a lot of different bass-players! There was a really great sort of a period in English punk-rock and new wave in the late 70's-early 80's. A lot of the bands had really great bass-players. And besides that just the way those records are recorded. Just seem to emphasize the bass more than you hear in other periods and other genres. The people come to mind: The Stranglers, The Buzzcocks, Magazine…A ton on great British bands from 1977 to 1982-1983 that had a lot of bass-players that sounded very good and influenced the way I wanted to play. In the U.S. there was also The Minutemen and Mike Watt and various bands – The Big Boys, The Butthole Surfers and stuff like that…
Scrach Acid and The Jesus Lizard are separated by a few years of existence. But if we'll speak about The Jesus Lizard, in comparison, I'd say that passing through a certain transformation your sound became more furious. What was the main component of this transformation and where do these changes come from ?
Well, probably the biggest change was just due to the fact that there were other people involved. In a band like that whether it's four people living very close-quarters, travelling around and playing together in a band…The interplay between people is very important. So what David [Yow] and I do with Brett and Ray is gonna be different when we'd move on to doing something else with Duane and Mac. I don't feel like I went through substantial change. Probably just as time evolve and the music I probably change listen to a new band appeared. And I became aware of different things. I probably became a little bit more proficient as I got older and play more. But I think the biggest change is kind of interplay between Mac and his musical sensibilities and Duane and his musical sensibilities.
In your interviews you've never really spoken about the project you took a part in alongside with Ray [Washam] – Rapeman. Could you please tell me a little bit about it ? How everything came about with it, and how important Rapeman is for you, in the context of your career ?
Well, it's not that important. There are things I regret about it. I think Ray and I just played great together in that band. But speaking beyond that…it's excruciating stupid name for a band. And embarrass to have my name being associating with it. And…I don't spend much time thinking about it. It wasn't a project that was together for a very long. It just didn't occupy my real estate in my life. There was like 3 or 4 years of being in Scratch Acid and then about a year in a band with Ray and Steve and 10 years or more with The Jesus Lizard. So it kind of feels that it was transitional blip between the two.
As far as I know the history of The Jesus Lizard started when you asked David Yow to play some bass-guitar for the songs. Is that true ?
No!No!No! That was Duane. Duane wrote the songs and asked David Yow to play this…
It would be interesting to speak with you about the very-very beginning of your creativity as this year "Pure" turns 30 years. When you only started, what it was like to play as a trio ?
Well, we never did that live! We only just wrote songs and recorded the first EP and rehearsed a few times with the drum-machine. Once we decided that instead of just recording project or the one record we actually wanted to make…the core of a band. We knew that we wanted to get a drummer! There was something primal and exciting about rock-drums and we wanted that to be a part of the show. And to be honest, I've seen a number of bands up to that point, that did not have drummers and played with drum-machines and stuff. And every one I saw was boring live. So…I didn't want to go that…I wanted to have an actual drummer!
At that point you moved to Chicago and continued your career there. Could you please tell me, in what way the musical scene differed from the one you were used to in Texas ?
Em…The musical scene in Chicago…Em…How that differed ? I'm not sure if I can answer it. There was just different collection of people. Different collection of bands. There was sort of Midwestern vibe with bands like Naked Raygun and Pegboy – stuff like that. That were kind of doing bit power chords and sing-along-choruses. That felt like a very Midwestern thing. But not everyone did that! There was also Wax Trax! things going on. Industrial-dance thing was getting ruling at that time too. Ministry…Front 242 weren't based there. But their records in the United States were released on Wax Trax! – label based in Chicago. So I think people sort of identified them with Wax Trax! and the scene there…
After that, Mac MacNelly joined the band and you recorded "Head". Was it difficult for you to find a common language as usually bass-player and drummer do ? Not on a personal level, but as musicians.
No, I wouldn't say it was difficult. From one hand, Mac is a very-very-very good drummer. So he's very easy to play with. So I wouldn't say it was difficult. We tried, we played with a number of different people. Kind of tried out playing with them and decided for various reasons that it probably wouldn't work. And then probably, when Mac came out from Atlanta and we tried playing with him…I think the reason we ultimately went well with him is because it wasn't difficult. It all fell into place fairly quickly and the songs we were working on kind of started the way we wanted them to sound, very quickly. So I wouldn't say it was difficult! Probably the difficult part was finding Mac. And once we found him – then it was easy.
Speaking in terms of "Goat" – most critics and fans noticing that it became a turning point in your creativity. For all of you. Even in terms of Steve Albini's work people usually notice that the sound of your rhythm section – is the classical feature of Steve's recording. But where did your songs start from ?
Usually the song started when Duane or I come up with ideas and we show them to each other. We show them to the other members. We go to rehearsals and play them so everybody kind of place everything together. Usually, there's a number of ideas flowing around. Kind consensus builds on which one is the likeliest to be successful song. There's a collaborative process when we just try and play in different ways. We add the verse here and make a chorus twice as long there. And decide the other songs sounds very good but we need to figure out different part and add to it. The songs sort of evolve over time. And once we start to play it in front of people and we decide: "It sounds good!" and we get a good reaction from the audience, we enjoy playing then…that's sort of when the song is set. And when the structure of the song is decided.
I can't but notice that with all the changes you passed through – as a band, your personal style of playing has been changing. From even more furious "Liar" to "Down" with its distinctive, continious sound structure. In what way did that period reflect on your personal style of play ? Because, if we'll speak about "Down" I'd say that there is even more depth and…a certain tension present on that record.
I'm not sure if I can specifically remember anything differently than I was doing there. I think…there wasn't anything specifically that was changing. Throughout, all of it…my whole entire life I always try to listen to other things, influences. Hearing the music that I like I try to figure out what it is, that I like about it. And how can I re-create that in my own music. But I don't really remember more specifically than that, where I was with that process with "Down".
Let me ask you about your live shows. As The Jesus Lizard is usually called as one of the most radical and shocking live bands. So how do you see the formula of amazing show and what components you, as musicians, should add to it ?
Well, I was never kind of "in" the shocking department. We rehearsed a lot. We made sure that we would be well rehearsed and ready for the shows. For all of things people talk about the shows, I think worth nothing under neigh it all is just that songs were good and we could play them well. Everything else has, sort of to be built on that foundation. Or otherwise it would have been just sort of dumb mimic band. So that was the primary thing. Just being able to play with people who play their instruments well and write exciting music. And then be rehearsed and in good shape and ready to play shows. As best as we can.
Your solo-project – unFact is quite unusual itself. You've been recording and releasing music playing bass. So let me ask you, when did you get this idea ?
unFact was sort of exercising and trying to move beyond by comfort zone. And following the idea I always had in the bands I was in – figuring out exactly what I was going to play. Then rehearse, rehearse, rehearse. Until I could play it faithfully reproducing exactly what I wanted to play. On shows or on the recordings. But with unFact I wanted to do something that was looser and more improvisational and where the songs such as they are, would sound different every time I perform them. So It was bit of me trying to get more comfortable with like I said, looser, more improvisational kind of music. That requires less rehearsal in advance and more sort of thinking of my feet in a moment of performance.
Your sound is quite minimalistic. How difficult or maybe unusual was it for you to step out of band-format and create something fully on the basis of melodic and rhythmic sides of your instrument ?
It was difficult. But that was good. Like I say – the difficulty was part of the reason of doing it. Sort of exercising and stepping away from I've been very comfortable with. And trying to expand my horizons creatively and do things that I hadn't done before. And doing things I wasn't very comfortable with at the outset. It was difficult! And I knew it would be! So that was the whole point of doing it – because it would be difficult.
In the 80's and 90's each release was followed by a supporting tour. It was…kind of general rule. After your break up you've been reuniting for several times. This year The Jesus Lizard would play some shows in The U.S. So let me ask you, what feelings do you have playing live with these people again ?
It feels great! I mean, one of the ways The Jesus Lizard was very lucky was we had a great personal chemistry within the band. It's very-very important. It's an intangible thing. It's sort of connected to but also separate from the music. And yeah, we've been very lucky in that respect. We've been very close, very comfortable and very fun relationship. And still, after all these years, as much as we all changed. From 30 years ago when we started playing together those guys are still three my all-time-favorite people. So it's always great pleasure to get together and play with them. And do what we always enjoy doing together.
The last question for today. After the release of "Liar", "Puss" became one of the most popular songs of The Jesus Lizard. It's been one of the favorite songs of your fans. And now, probably each your show starts with it. Can you say that you changed your attitude towards this song over the years ?
Em..Not, really! I always like that song! I've always been a big fan of that song and still a big fan of that song!
Danil VOLOHOV
06/09/2019
---