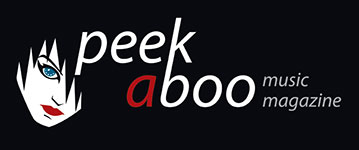 like this interview
---
JUDE
'On top of that I also wanted to create a sound that no one's ever heard before, a sound that combines elements from the past with modern pop.'
03/08/2019, Britta Tabrit
photos: © Jeffrey Hornstein Photography, New York City
---
Britta had the chance to talk to Aidan 'Jude' Polemeni about his debut album ONE WAY!
Thank you for doing this interview with me! First of all, tell our readers something about you, who are you and where are you from?
My name's Jude, I'm a songwriter and I'm from New Jersey.
You recently released your first record ONE WAY. Congratulations on your debut! So when did the first idea arise for an album? Tell us about the path from idea to album! How long did it take?
A buddy of mine and I traveled up to Bear Mountain, NY and while on the top of the mountain I took a few pictures including the picture of the one way sign. From that came the idea of One Way being about finding yourself and thinking for yourself. I really just wanted to make an album about learning how to break away from the pressures of adolescence like conformity, mob mentality and stuff like that.
You wrote all 8 songs yourself. Could you describe the writing process? Maybe using the example of one specific song.
For this album I wanted a particular sound, just pure Pop music. Most of the time my songs just come from a creative spark and I just run with it from there.
How did you decide on the order of the songs on your record?
It all came really naturally, I knew from the beginning I wanted Bear Mountain first and Maria last, after that the rest of the project just filled itself out.
Are there any songs you wrote but didn't put on the album?
Yeah, of course. All in all I wrote probably about 30 songs and had about 50 unfleshed out ideas.
Why the name ONE WAY? What's the meaning behind it?
Kind of an ironic twist. Saying that there's only "One Way" to think is naturally conformis, but in this case the "One Way" to think is to form opinions for yourself based on your life and your morals and merits.
You played every instrument on the album! That's pretty amazing! Reminds me a lot of musicians such as Prince, Paul McCartney or Phil Collins. Did you consider finding other musicians for the recording of the different tracks?
No, I feel like playing all the instruments is kinda what gives me the advantage in the music world today. Every note is coming from me and it's expressed exactly the way I want it. I don't believe other musicians could do it for me, at least in the studio.
How many instruments do you play and which one is your favourite?
Guitar, Bass, Drums, Piano mostly. My favourite is guitar cause I feel like it's the easiest way to put ideas down.
Your voice sounds really strong and grown-up for a young man your age. How do you train your voice?
I don't do much voice training, my dad's a singer and I took a lot from his voice since he had a powerful voice. I do a handful of vocal warmups before shows that he taught me but other than that it's just the emotion that propels the voice forward.
You not only performed and recorded the songs, you also acted as producer. Tell us about this experience to make your recording the best it could possibly be!
I wanted to push the studio I had built in my basement to its limit. On top of that I also wanted to create a sound that no one's ever heard before, a sound that combines elements from the past with modern pop. And I feel I've done that, my record doesn't sound like anything you've heard before yet it still sounds familiar.
Are there any live shows planned?
Not yet. It's gonna take a while to get a band together so nothing concrete as of yet.
Besides music, what are your hobbies and interests?
My family's my biggest hobby. I love spending time with them.
So tell us, what are your future plans?
For now I'm taking a small break, I worked for about 9 months straight on bringing this concept to life so I'm relaxing for the moment and trying to listen to as much music as possible to see what sounds catch my ear for the next record. After that it's all down to throwing ideas at the wall and seeing what sticks.
Some words to our readers!?
Thanks for the love on the project, this was a long time coming and I'm glad everyone seems to be enjoying it.
Thank you, Jude, for taking the time to answer my questions! Good luck for your future projects!
ONE WAY is available via Spotify, iTunes, Deezer, Shazam, Amazon and YouTube!
Britta Tabrit
03/08/2019
---