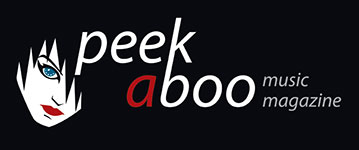 like this interview
---
SEAN YSEULT (WHITE ZOMBIE)
'These images actually came to me in dreams!'
31/07/2019, Danil VOLOHOV
---
For many of us, the groovy sound of Sean Yseult's bass became the symbol of new epoch, when different metal bands of late '80s/early '90s tried to reach authenticity in unusual ways with their manner of presenting music and perfomance. The first thing you'd start thinking about after somebody would say "White Zombie" is Sean's bass-chords. Sean Yseult started her musical path while living in New York City during the rise of DIY-culture while all the bands coming to the city added their component into this wonderful and frightening mixture of sounds we all know as White Zombie. White Zombie, the band that later became a headliner of the biggest American and European musical festivals and thousands of people would jump as one listening to the catchy groove that became the key element of band's sound.
After the break up of the band Sean continued her creativity as a photographer, releasing a number of significant photography works. Usually, her works are unusual and gloomy but with that said, they're like a good horror movie, they catch your attention and won't let you go untill the end. "Mississippi Mermaids" became the first series of Sean's work I saw. Interesting and surrealist. Gloomy and exciting. Even now, after a few years I can still look at these photography works for hours. This is the best thing about Sean's works - the combination of different elements of her works will fix your attention for sure, giving you wonderful emotions and impressions. Like a good nightmare.
In the interview for Peek-A-Boo magazine, Sean Yseult spoke about DIY and her career as a photographer, about the White Zombie years and "Thunder Kiss'65", about "They All Axed For You" and New York city.
Formally, your career started after you moved to NYC. Could you please tell me, how do you remember New York of those days and the music scene there?
The early and mid-eighties were pretty rough back then. There were so many homeless people and crazies on the street, it was the norm to step over people and maneuver dangerous situations. I had a knife behind my back twice, once on the subway and once in front of my building on Delancey and Clinton. My first boyfriend got beaten up by a gang with chains in Tompkins Square Park. I narrowly dodged a brick fight in Washington Square. There was a reason for the hardcore scene in NYC. I began going to hardcore shows at CBGB and it really was at the heart of everything going on. My first show was Scream opening up for Bad Brains, with Dave Grohl on drums. The singer Pete Stahl started the set by backing up into the drums, letting out a blood-curdling scream, and stage-diving straight out into the audience, my head being part of his landing. I learned quickly as a 90 pound weakling to stand over on the side of the CBGB stage, against the wall! When I met Rob a year or two later, I was still living on the Lower East Side and the art/noise scene was also exploding. The Swans, Rat at Rat R, Sonic Youth... the noise we started making fit more with these bands than the hardcore scene, so we fell into that world, although never accepted and hardly embraced. This scene was so snobbish, the other bands would come and watch you with their arms crossed, just judging you. It was no fun compared to the hardcore scene.
When we last spoke, you said that because of trauma you used to go to study photography but can you say that your experience with ballet helped you to find your style of playing and helped you to feel the rhythm?
Ballet is pretty regimented - I would say my childhood piano teacher who taught me how to improv and play in different modes - and had me jamming with old blues bands in smokey night clubs at the age of eight! - had more to do with my sense of rhythm. And my dad's awesome record collection that he would blast through the house - Stones, Hendrix, etc.
In the '80s New York city became home to various avant-garde bands. Lydia Lynch, early Sonic Youth, Swans and I've always considered that these performers affected the sound of your early works – like "Psycho-Head Blowout". So what were your main influences?
Like I said, we were living in the Lower East Side and playing with some of these bands but as far as noise bands influencing us, the only one we listened to in that group mentioned was The Swans. We were really into The Birthday Party, Butthole Surfers, Black Flag and Einsturzende Neubauten. Those were serious influences, as well as Black Sabbath although that did not come across at the time. Greg Ginn and Black Flag were a huge influence, we would see them every time they played NYC.
Lots of people recognise White Zombie as the band with a certain aesthetic you have created, something gloomy and dark but where did these things came from?
That was one thing Rob and I really had in common - we both grew up obsessed with horror movies. I don't know why some people grow up obsessed with these things and some people don't. As a child I used to wander through the woods and on the railroad tracks in North Carolina, collecting animal bones. Sometimes an entire skeleton. With movies, for me it was more the old horror classics: anything with Basil Rathbone, Peter Lorre or Boris Karloff. Or a monster. For Rob it was more Texas Chainsaw and horror from the '60s/'70s. I'm not a gorehound but we both loved Herschell Gordon Lewis films. Also, Basket Case came out in NYC around the time we met and Toxic Avenger - those kind of low budget horror movies with a sense of humor were really great.
You released your first single by yourself. At that moment you'd been playing in clubs like CBGB a lot, sharing the stage with lots of DIY-followers. How do you remember that period of your creativity and what was the special thing about it, for you?
I would say just putting out our first record ourselves was what was special. Having a record we could walk around town to Bleecker Bob's, Midnight Records, and Free Being. They would all always take two or three, these stores were all so cool. We found a studio in the phonebook based on the name - The Batcave. We recorded the 7" in two hours, which cost us $30. I shot the photos on a timer in our apartment with infra-red film, then printed them one by one on a colour Xerox machine when the boss was away. I don't condone that kind of behavior but at the time it was the only way we were going to have a record cover.
Nowadays people usually say that White Zombie revealed the metal-side of your creativity on "La Sexorcisto: Devil Music Volume One" but I can't help but notice that you started getting to a more metal-sound on "Make Them Die Slowly". These albums are separated by three years of touring, changing lineup and a new contract with Geffen records. In your opinion, what were the main factors that led you to the classical (as we know it now) direction of the White Zombie sound?
Rob grew up listening to metal and turned me on to bands besides Black Sabbath, which I was always obsessed with. Our drummer Ivan was a huge metalhead from Brooklyn and still in high school. He listened to the newer metal bands: Metallica, Megadeth, MDC and also loved Judas Priest. On the early tours, Ivan would blast his Metallica cassettes, and it just kind of seeped in after a while. Then we couldn't get enough! It was almost impossible to not be influenced by that. And Rob wanted to go more in that direction but still with the heavy groove we were going for from White Zombie early noise. That was why we liked the Birthday Party and Butthole Surfers so much - they had awesome drummers doing these tribal beats, then a heavy groove on bass, then the guitar making a racket of noise most of the time. We needed a guitarist that could make that noise but also lock in tight with the bass riffs and work as one machine. J was that guitarist - everything fell together then.
At that time "Thunder Kiss'65" was a mega-hit. Your sales and the audience of fans increased. What was it like performing on stage, noticing that the number of your fans is increasing at such tempo? From small clubs to huge festivals with hundreds and thousands fans.
It was unbelievably exciting. Never in our wildest dreams did we think we would have fans like that - knowing every word, every note - just insane. Just the change of people staring at us and scratching their heads to moshing and headbanging and going nuts - it was the excitement of the CBGB hardcore shows that Rob and I went to religiously but multiple and on steroids.
How long did it take for you to get with your ideas for songs working on "La Sexorcisto"?
Not long at all. We got right to it. We practiced and wrote every day, all four of us in Ivan's basement.
Obvious question but how did your ideas usually appear and what place did rhythm structures play in your songwriting?
I've been writing music since I was eight, so coming up with riffs and structures has always been second nature to me. J grew up making music and was in a hardcore band on guitar in his early teens (Rights of the Accused.) Rob just knew what he wanted, or what he didn't want - and would be in the room: "No, that sucks. That sucks. Okay, that's alright." Then we would structure the riffs and I would suggest a key change here and there. Rob had a lot of input on the drum grooves also; that was of huge importance to him. And Ivan was a basher with a groove, which as a bassist I loved.
During recent years J.Yuenger has been joking that both of you discussed the possibility of touring with "Astro Creep, more original members" tour. What made salt and pepper of that record ?
Well the big hit ("More Human Than Human") is the one thing special to me because it was a groove me and the drummer had been jamming on for a while. While in the studio, Rob was trying to get J to come up with some different kind of noise from his guitar. Jay grabbed an empty bottle and started the slides that are now so trademark for that song. Everyone knew it right away, it sounded classic at that very moment.
Being a member of White Zombie you continued your work as a photographer, doing wonderful shots of people around you, like members of The Ramones or guys from Pantera. When and how did you fully return to photography work?
When we stopped touring and I moved to New Orleans. I had always loved New Orleans and once I got there, every ounce of that city inspired me to take more and more photos. The trees, the architecture, the graveyards, the history, the characters.
When creating a piece of art containing many different elements you definitely should think about each of these elements and how these things work together. With this in mind, can you say that the process of your work as a photographer is similar to the process of writing a song?
I suppose so. I actually build my own sets when I create a photograph or create a montage of elements as I did in my recent show. So you are picking and choosing elements that fit your vision.
One of your recent works is a series of photography works titled: "They All Axed For You". Previously, you had some animalistic themes in your works but how did you get the idea this time? To combine the authentic architecture of New Orleans with images of the animal world.
These images actually came to me in dreams and I felt I needed to create them on paper. The two I specifically dreamt of are "Procession", in which animals were lined up in pairs reverently along a walkway of Live Oaks in Audubon Park and my mother (recently departed at the time) and I were walking down the path past them. The photo is actually shot in Audubon Park. And the photo "Elephants Storm the Mississippi" is an exact image of another dream I had later. Beginning with these two dreams, I created the rest of the show. You can see the entire show now at my website.

To get the latest information about Sean Yseult's works - visit her design site and Instagram.
Danil VOLOHOV
31/07/2019
---