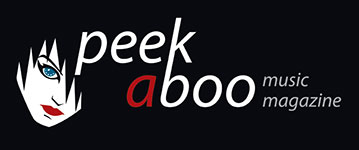 like this interview
---
STEVE DIGGLE (BUZZCOCKS)
'We were writing from the heart and soul!'
15/07/2019, Danil VOLOHOV
---
Having the opportunity to speak with Steve Diggle a few days before Buzzcocks' Pete Shelley tribute show seemed to be incredible. I first heard Buzzcocks at the age of 15. Ideal age to start "being" a nice headbanging punk-rocker. And like millions of people I was definitely hypnotized by the chords of "Ever Fallen In Love" – that still seems to be one of their most iconic songs.
Steve Diggle co-founded Buzzcocks in his 20's and still continues to work with the same attitude and the same energy charge. After all these years, Steve confirmed his status of wonderful composer and songwriter for a number of times. Firstly, with Buzzcocks. Secondly, with his solo-creativity. Now, Steve is working hard to present to the world his new solo-album – "Station X".
In the interview for Peek-A-Boo magazine, Steve Diggle told about the early days of punk and new release of Buzzcocks, about his solo-career and sources of inspiration, about attitude towards early works and Pete Shelley tribute show.
In June 1976 you got to Sex Pistols gig in Manchester's Lesser Free Trade Hall. Nowadays we can say that formally it was the start of your career. As it was the place where you met Pete and Howard. But looking back now and thinking about it - what feelings do you have ?
It's a long journey in a long road! Like you said, we started back in 76 when we met. And we played on the first Sex Pistols' gig in Manchester. And here we are the years later doing our own…I have lots of memories of Pete, during this journey. Lots of emotions – from our friends and different songwriters. As well as our personal memories about touring all over the world, experiencing all these shows. Our new album is gonna be very emotional! A lot of people contacted me saying: "It's gonna be quite emotional!" – it's gonna be positive as well! It will be an emotional, cause Pete is not longer with us. But I'll be carrying on, after this event to keep Pete's memory alive, his songs alive, my songs alive.
After the release of "Spiral Scratch" Buzzcocks became part of the British punk-movement. While growing up you observed the rise of hippie culture and mode subculture. So, how was it for you to feel yourself a part of something new ?
When you think about rock-n-roll culture back in the 50's, when rock-n-roll started and then – "swinging sixties" and hippies. And the next thing you'll think about – punk-rock. So being in a band, we also were a part of this significant generation inspired the world. With this new way of thinking – punk-rock.
When we started the band – the whole movement around the world has started with it. You think we've been inspiring people as much as that – but you know, it was very inspirational time. And very inspirational music! People could relate to it easily. We could sing about mushrooms and sky that was related to human conditions. How people thinking about everything else…And how we could speak with people in that way. The records involved the audience and the listener into the song. It wasn't like: "We're playing a song, just tap a feet to it!"
Can you say that when Pete took vocal duties and you started playing the guitar – fully, can you say that everything came into place ?
Yes. For me – yes. I started playing the bass. I kind of…wanted to play the bass to join the band. And when I took the guitar – so I knew I should do this! I wrote our first songs on a guitar: "Fast Cars" and stuff like that. Then I became…like an engine room for Buzzkocks. I kept doing this over the years. So when Howard left, I needed to move to guitar. And Pete as well. It was like two grindstones, sparking off each other.
In one of your recent interviews, speaking about your relations with Pete you said that you were "two different sides of one character". So can you say that this opposition of your characters became the core of your creativity ?
Yes. It's who we are as people. Make the band, make the songs. That was important thing. We weren't just writing songs. These days people just write songs for other people to sing. But we were writing from the heart and soul. And speak about intellectual things. It's who we were and what's turned out. Like these philosophers in Paris – Sartre…Picasso as well…They were talking about the meaning of life and me and Pete used to do this in Manchester! That was our Paris. And those conversations we had became the songs. Like we're talking to people in a pub or somewhere. And there were lots of great albums that came out about the same time. But we were talking about complexity in the world. We knew, life was fragmented in complex. Also, we knew how to talk to people in simple tone. Simplicity is everything! We used simplicity as the main thing!
There is a certain stereotype about punk-rock music. It appeared back in the 1970's when Sniffin Glue magazine released their sarcastic cartoon: "Learn these three chords and join the band!" But as an artist you'd been inspired by quite serious things. Poetry and literature – authors like Dostoevsky and Chekhov. Wasn't it hard for you to find ways to realize your ideas in the context of a certain style you've been playing ?
Oh, yeah! I mean, we always had a lot more than three chords anyway. We were many miles away from other punk-bands. It was only our contemporary – The Clash and The Sex Pistols, The Damned. All the rest don't come there. But it was just who we were as people. Whether all punk-bands were a bit simple…So for us, it was like – we knew that the world was a lot more complex and it's definitely one of the things that came with "Anarchy"[ in UK"]. If you can control your own life – that reflects other people. "Anarchy" was true definitely…It showed that human condition was not as civilized at that, really. We read the books and spoke with people about who we are. It wasn't about tapping a foot…You had to rethink your whole consciousness about what music was doing too. We went about entertainment. No business. We were talking about real-life. About gas fields and about seeing a beauty in painting, about people getting to bus-stops and bus-stops itself. It's all about beauty. And people forget that! It's a part of self-realization. But also it was about "being cool" and getting with chaos…You got to kick off the chaos, get with some troubles to make people realize. And punk-rock did that! Kick the doors open! It was like carpet bombing came over Britain…Cultural carpet bombing. And that's what we were about. But we could…through guitars, and how we sing the songs. It all related to people but was a lot more different that all these punk bands that came later. We wrote the play – they found the script and re-acted it. But they didn't know the play we wrote, the realities of it. So it was more like: monkey see – monkey do. This kind of things. And we, as a band had something. Probably more complex but…
But as a band you were evolving. From «Another Music in a Different Kitchen» to "Love Bites". Both these albums were released in 1978. But in what way was the process of work on "Love Bites" different ?
The first albums were slightly futuristic, with such experimental songs as: "Autonomy" and "Fiction Romance" and other "hit" songs on there. Like "Fast Cars". Then we had "Love Bites" which was kind of going on from there. But, by the time we got different kind of tension. We got more heavy…We took it in different ways. That was a darker album. But it all was a part of the journey…Part of the journey of being in a band and evolving. It also had some groove songs. But on our last album – "The Way", there were songs like "Third Dimension" which sounds like a heavy groove. Over the years, we had eight hit singles on "Top Of The Pops" – around the world. So we've been exploring these different avenues.
Even before "Love Bites" you started writing songs – such as "Fast Cars", "Autonomy" and "I Need". But on "Love Bites" you also took vocal duties on 'Love Is Lies".
Yes, I sang on "Autonomy" as well. And on "Fast Cars", I think. I started singing more, because I realized that after I wrote the song, Pete wasn't singing with the same tension as me. So I did "Love Is Lies" by myself. There are also about three-four songs with this different kind of tension. After that I started singing more. Because, I was writing from more social-political angle in a sense. And Pete was writing about human things. Human relations and things. So there were cases when I used to do everything on my own. And it was good, cause one of us should work with this pop-element…So I'd say – I was logical and he [Pete] was illogical. If not there – it would have been like a punishment. Two logics together…So we needed a bit of illogic to bring to the table to figure out other things.
For some reasons I've always been dividing your first three albums according to certain styles: «Another Music in a Different Kitchen» is furious punk-rock, "Love Bites" is something more lyrical and romantic. And «A Different Kind Of Tension» is probably your most rock-n-roll colored record. This year it turns 40 years. So what associations have you been thinking about this record ?
Like that record, some of these albums were made 40 years ago or more. And when you think about it, as about the sense of test of time. Cause, when we made these records it was just made for a moment. There was a photograph showing who we were. It's amazing test of time! Somebody sent me the video, on Facebook. There were some people in California playing these songs in more rapid rock version. And these songs are 40 years old now! "Different Kind of Tension" was a darker album…There was a lightness but darkness as well.
I think now it would be logically right to ask you about your solo-career. Could you please tell about when you realized yourself as solo-artist ?
What happened was – we were on the road. We did a lot of touring over the years. And as writing an album takes time, you just want to play shows for a while. I started my solo-career because I want to pain a different picture. I wanted to use the different pallet of pains, if you like. So my solo-albums were influenced by things from the 60's. Another thing is different way of playing the guitar. Writing different types of songs for my solo-albums, is a different journey itself. "Some Reality" – my first album, was slightly influences by the 60's and that kind of things. There are a few acoustic songs there, as well. Rock-blues songs. For me it was like getting to the light, taking things from box. And getting into room I kind of thought about rocky tune. My third-one album – "Air Conditioning" was more political. About how political inhalation breathing over the years, in Britain. And around the world, of course. My last one – "Inner Space Time". It was like: "Oh, let's go to journey!" – the whole album is like a journey. Some parts of it referred to Donald Trump, also there are some references to Theresa May. "Inner Space Time" is a record about getting some ambitious in yourself and turning your back on politicians ( laughs ). So they would get nothing to deal with, to control!
Over these years I had time to work on these records and put them out. I just finished my new one called "Station X"
For the readers of "Peek-A-Boo", how can you describe your new record ?
With this record, I'd come back to a bit of punk-rock, sonic things going on. "Inner Space Time" had longer songs. It was more of a psychedelic internal journey. This one contains 3-minute songs and…little big raggedy. It's a little bit different. The last album had longest songs for me, so this one would have shorter ones. It's just about doing what you want now, after you already tried something new. Kind of that. Every song is 3 minutes or 3,5 minutes. So when you'll put it on the whole journey would be very quick!
But speaking about political concept of your works. How does it feel to get back to things that were actual when you started your career ? Well-known "Anarchy In UK".
In my head, I can stand "Anarchy In UK" very easily. It's powerful!...We slightly inspired by James Joyce' cinematic imagery. We got inspiration from all these things. But it also was about changing times for Britain. The impersonal things of life started getting more and more sense. The corporate life started to come around. And it was like our illusions or so. Our song on one of later albums – "Sick City Sometimes" is about that. All that corporate buildings reflecting in your eyes. Our illusions and identity – how we relate ourselves as people, how we relating each other with corporatism. These things were quite actual in 1984, with the rise of corporate world and illusions: "Who we are ?!" The buildings against people, and people against smog. We all need to realize ourselves as community and human beings. Not just corporate parts. Also, this song speaks about September the 11th. About try to kill people , destroy these buildings in the name of something going in your mind.
Now you're preparing for a massive tribute show in honor of Pete Shelley. What are you expecting to experience from it and what should your fans expect ?
People coming from all over the world. From Brazil, from America…From everywhere around the world! All kinds of places! The fans and we are going to make a big tribute night for Pete Shelley. It would be a very emotional night…Because, Pete is gone. But there would be a little bit of positivity there as well. We're gonna make a great gig. Lots of guests are coming to play songs they want to play with us. It's gonna be a night full of emotions at every level. It's gonna be kind of weird. It's not going be simple Buzzcocks shows. It would be a celebration of life…But I'll be carrying the band until I'd fell of road ( laughs ). Its gonna be a great night! We're gonna have two minutes of clapping. Usual thing for football match – when somebody dies, they have two minutes of applauds. We're gonna have two minutes of silence.
It will be wonderful, I think.
Yes, it's gonna be a wonderful night, full of emotions. Pete was my brother for these 42 years…But we got the right occasion to do this. And it's wonderful that people all around the world are coming to celebrate this. After that I'm gonna write a new single. To mark a new era of Buzzcocks. Cause, as you know, the first single was recorded with Howard Devoto. Then Pete Shelley and then I'd be my era of Buzzcocks now. I'll just continue the journey. In the last year when we were on the road he [Pete] kind of said to me that he's ready to retire and I'd carry on with his blessing. I said to Pete: "I'll do it. But I'll stay with me!" ( laughs ). He was coming to the corner - he might retire anyway. However, Pete gave me his blessing, fans gave me their blessing. They said: "Please, carry on stage!" So I'll keep these songs alive. Keep the songs alive and Pete's memory alive. And me alive – I'm still here ( laughs ). People say: "It won't be the same!" – of course it won't be the same! Every day is different! You wake up in the morning and it would be different than yesterday. You just carry on with it.
Danil VOLOHOV
15/07/2019
---