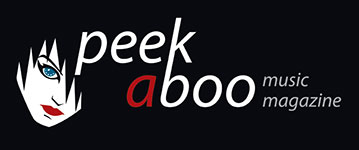 like this interview
---
BOB BERT (PUSSY GALORE, LYDIA LUNCH RETROVIRUS, EX-SONIC YOUTH,...)
'One man's noise is another man's symphony!'
06/07/2019, Danil VOLOHOV
---
The first association you'd have with the name of Bob Bert is Sonic Youth. Bob joined the band in the mid 80s and became an important part of the early sound of the band, experimental and monotonous but at the same time, so interesting. Later, Bob joined another cult musical collective, Pussy Galore. At that time, he had already gained a repuation as an experimentalist playing with the most avant-garde bands. During the last few years Bob Bert spent lots of time playing with Lydia Lynch and then released his rather successful autobiography "I'm Just a Drummer". In the book Bob Bert focuses not only on his musician's career but also his journalistic career. In the late 90s the cult drummer started the influential fanzine, BB Gun, interviewing such people as Richard Hell, Genesis Bayer P-Orridge and the members of Suicide.
In the interview for "Peek-A-Boo" magazine, Bob Bert spoke about his new band "Wolfmanhattan Project" and their recent release, about the New York musical scene and CBGB, about Sonic Youth and Pussy Galore, about his book and BB Gun.

"Blue Gene Stew" was your last release and the first full length album for your new band Wolfmanhattan Project. Before that you released a single "Smells Like You" in 2015 but your full length album has only been released just now - how long did it take for you to make the record and what do you think about it now ?
Well, actually we recorded it over 4 years ago and it took a long time to finally be released. I think it's great! We're already working on the next one. We hope to play some more shows this year. It's hard to juggle 3 different careers. Kid Congo tours a lot with his band The Pink Monkey Birds, Mick still plays shows all over the world with the Gories, and I played 108 shows in the last 10 months with Jon Spencer and The HITmakers.
Before this, Kid Congo [Powers] and you had been working together in Knoxville Girls. So how did everything come about this time ?
We've all been friends and fans of each other for many years, Mick and Kid were talking about playing together and I jumped on it. Larry Hardy of In The Red Records had a hand in curating the collaboration.
In one of your recent interviews you said, speaking about CBGB, that it was the point of entry for you. Who were the first artists you'd seen there and what did you feel being there for the first time ?
Oh it was so great, I wandered in there the first time in 1975, Patti Smith and Television were playing and there was hardly anyone there so I just started going there all the time. I saw early shows by everyone, Ramones, 3 piece Talking Heads, Cramps, Johnny Thunders Heartbreakers, Richard Hell and the Voidoids, Suicide, Blondie. Then I played there for the first time for my first show with Sonic Youth, Nov. 1982.
Were those feelings similar to what you felt there playing on that stage ?
When I first started going there the thought of being a musician was the farthest thing from my mind, I was trying to be more of a visual artist at the time. So when I played there the first time it was pretty mind blowing!
Before our interview you mentioned that you've been working as a percussionist for Jon Spencer & The HITmakers during last ten months. After watching of one of your shows I perceived your playing in a totally different way! Something Neubauten-like. As a musician, can you say that there are certain elements to everything you do, the things you like to work with or is it always about searching and finding the best way to do this ?
Hmm, not really, remember I played with Jon Spencer a bunch of years in Pussy Galore playing a similar but different kit. The Blue Explosion came to an end, Jon recorded the album with Sam Coomes [note - Quasi, Elliott Smith] on keyboards and M.Sord on drums. He overdubbed metal percussion on every song so when it came time to form a live band, he contacted and hired me. I had been touring the world with Lydia Lunch Retrovirus for the past 6 years which slowed up so I took the gig with the HITmakers.
Your long term co-operation with Jon started after you joined Pussy Galore in 1986. Once you compared Sonic Youth with a kind of school band. So in what way was your work with Pussy Galore different ?
It was different in a lot of ways, Pussy Galore showed up in NYC from DC in 1986. I was 10 years older then them. Pussy Galore's concept was combining 60s garage rock with 80s industrial music such as Swans, Neubauten. Sonic Youth were trying to combine what Lee and Thurston learned from Glenn Branca and Rhys Chatham and mix it with rock music. Completely different vibes and personalities all around.
Usually basic influences for all drummers are the same. Led Zeppelin and Black Sabbath. Some prefer classical jazz-drummers like Max Roach or Buddy Rich. What were your influences ?
My influences when I started playing were Ikue Mori, Jerry Nolan, ESG, Hugo Burnham, Dee Pop, Anton Fier...so many!
Listening to early Sonic Youth albums we could sense the aesthetics of art-performance and some kind of desire to break the borders which was very natural for lots of artists of that period and for New York bands/artists in particular. But how do you think it all came about ?
It was coming out of a very creative time of the mid to late 70s and the East Village was still a burnt out drug infested dangerous area where a bunch of freaks came from all over and lived hand to mouth very cheaply. The biggest influences affecting NYC were in the aftermath of the Velvet Underground and Warhol's "Factory scene" and the New York Dolls.
Following on from that question, in what way was the musical scene in New York different than the others ? Because I think this avant-garde component in the NY musical scene was bigger than in any other scenes. Like the LA scene, for instance where hardcore and new-wave were prevailing.
No matter what anyone says, it all started in NYC, it went from there to London, then to LA. I was not the biggest hardcore fan. I loved the originality of the CBGB and Max's Kansas City bands and scenes. When I began to tour Europe and the USA with Sonic Youth, I could see that everyplace else was a bit behind but that was also when bands like The Birthday Party and Neubauten started springing up and taking things to a whole other level.
Taking this opportunity, I'd like to ask you about my favourite Sonic Youth album – "Bad Moon Rising". During this particular period you started moving away from the aesthetics of your early recordings like "Confusion Is Sex". Could you please tell me, how do you remember work on "Bad Moon Rising" and what do you think about it now ?
Thank you, I was in Sonic Youth when they were composing «Confusion Is Sex», my approach was completely different than Jim Sclavunos who ended up playing on the bulk of it. A lot of people over the years have told me that Bad Moon Rising is their favourite Sonic Youth Album. It's the first full album I play on and the only one that made it to a major label. It definitely has a different feel to it than most or all of the other Sonic Youth albums. I am really proud of being on it and the fact that we are still talking about it and it's still in print in 2019 seems unreal to me.
You joined Pussy Galore recording with them the experimental "Right Now!". Despite the fact that in Sonic Youth you had the reputation of experimentalists, I'd say that Pussy Galore is definitely more about experiments. In what way do these two bands and your approaches to work differ ?
Sonic Youth was more of a democracy as far as composing the songs was concerned. Pussy Galore was mainly Jon Spencer's trip although the rest of the band put our style into it. Sonic Youth was more experimental in that they had special different beat up guitars that they modified for each song. We would go on tour with 13 guitars and this is when no-one really knew who we were.
But if we speak about experiments in your work, isn't it hard to save the structure of a composition ?
No! Not at all, one man's noise is another man's symphony.
One of the things I really like about early Pussy Galore albums – such as «Sugarshit Sharp" is a certain colouring you provided on these records. After «Sugarshit Sharp" you got back to your roots and released "Dial 'M' for Motherfucker" or was such sound colouring the result of your work with Albini ?
Well...Albini had his hand in all 3 of those records and «Dial M» has some of the most experimental stuff on it…backwards tapes and such.
Despite the changes in your music, there are also common elements that are found in another one of your projects, Chrome Cranks. Namely: blues and punk-rock. I had always been thought that Pussy Galore was the more experimental side of this coin but could you please tell me, as musician, how did you come to this sound? This unity of punk-rock and blues colouring. Can you say that these are two elements you like to work with ?
You're asking me how I came to this sound but both of those bands existed with their concept in place before I joined them...as the title of my book says I'm Just The Drummer!
At the end of the 90s you started publishing the underground fanzine – BB Gun. Now I'd like to ask you about the music you covered. I think it's obvious that the culture of the 90s was built on the basis of things you did in 80s. Like every house this one also needs a foundation. What did you think about the music of 90s ?
There were good bands in the 90s. I definitely preferred what I was doing in the 80s and a lot of the stuff I covered in BB Gun was from the past and also included some filmmakers, photographers, writers etc.
Not so long ago you published your wonderful autobiography – "I'm Just A Drummer" which is quite interesting to speak about. It was released alongside with materials you did for BB Gun with a foreword written by Lydia Lynch. How did you get this idea, to write your memoirs and how authentic was this experience for you ?
It's been on my mind and in the works for a long time. It is notn a autobiography, it's more a photo book with some essays and writing about some of the bands I've been in. Plus, like you said, excerpts from BB Gun interviews. I owe a lot of the credit to HoZac books for publishing it and doing a fantastic job with the layout. The first edition of 400 sold out in just 6 weeks. There will be a 2nd edition which will include 5 extra pages of my artwork. I'm really happy and proud of the way it turned out and the amazing response it got.
Danil VOLOHOV
06/07/2019
---