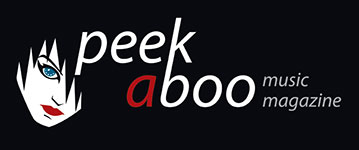 like this interview
---
TODD TRAINER (SHELLAC)
'My attitude has always been to be original and unique!'
08/07/2019, Danil VOLOHOV
photos: © Ronan Thenadey
---
Listening to the music of Shellac, most of the listeners would say: "monotonous" – which would be definitely true. Despite the general timing, Steve Albini's and Bob Weston's chords are usually not very varied – repeated structures, that create a tension. Todd Trainer's drums is the component that adds a certain depth, not just making a surrealistic music work, but becoming the whole different experience that we know under the title – Shellac.
After growing up in Minnesota and being inspired by the local underground scene, Todd Trainer provided the drum pattern which makes Shellac so different from other bands. A certain experimentalism that he kept with himself over the years.
Nowadays, Todd Trainer successfully works as a teacher, from time to time touring with Shellac – the band that never had a schedule.
In the interview for Peek-A-Boo magazine, Todd Trainer told us about his teaching practices and personal philosophy, about the new Shellac release – "End Of The Radio" and coming full-length album, about personal influences and Brick Layer Cake.
In 2012, when you were asked about the music style you're playing you drew an analogy with hamburger, saying that hamburger would be hamburger with any filling. Wonderful analogy, by the way! But listening to some of your fills and breaks I found myself thinking about "Caravan". How much did jazz influence you?
Jazz has not been an influence on me. Of course I realize there are a lot of legendary Jazz drummers whose playing is influential to drumming in general other than that I am not influenced by Jazz.
You came from Minneapolis – the city with a quite authentic musical scene, presented by such bands as Husker Du or The Replacements. Can you say that the scene and the atmosphere in Minneapolis in those days affected you ?
I did come from Minneaplois and still reside here. The music scene here has been incredibly authentic. Husker Du and The Replacements had an enormous impact on me. The entire local underground music scene was extremely influential and inspirational to me.
Before starting Shellac you released three full-length albums as "Brick Layer Cake". Quite interesting project, by the way! Following your own words you'd been playing the drums since you turned eleven. How did you get the idea to start working as Brick Layer Cake and what do you think about this period of your creativity now ?
Brick Layer Cake released four different recordings the first two of which were later released together on one compact disc. Brick Layer Cake was created so I could do whatever I wanted, whenever I wanted, wherever I wanted. It will always be something I'm super proud of. The band name was my idea, every song was my idea, every instrument was my idea. The art which is all icing and all of the words were my idea. Brick Layer Cake has been fantastically fulfilling and tremendously satisfying.
When Steve and you started playing in 1992 as Shellac, you described yourself as "improvisational project" – so is the improvisational component still important for you ?
In all honesty I can't recall everything I said in 1992 although describing Shellac as a "improvisational project" seems unlikely. An element of improvisation exists in a live setting during certain songs and it's always exciting although I have never thought of us as an "improvisational project".
Сan you say that you're interested in breaking the boarders or doing what you can do with what you have now ?
As a musician I'm interested in whatever I create in the future.
Looking at you, performing the solo-part in "Stacy As She Goes" I could not but think about "Moby Dick". Can you tell us which drummers influenced you ?
I am a fan of all the obvious top ten rock drummer list. Too many to name. I still enjoy the same elements of their drumming I did as a kid.
As a band you usually work with repeated melodic rhythmical structures. I think it's the thing that differentiates Shellac from other bands of your period. But can you say that working with these components you like to provide a certain effect on the listener ?
I think a lot of records are made in a perfect technical world where the performance is exactly perfect and the tempo is exactly perfect. These records seem to lose their appeal quickly. As a drummer it's interesting to push and pull the music. It is not something we do to intentionally affect the listener as it is to satisfy us as musicians.
In 2000 you released the cult "1000 Hurts" album which made Shellac widely recognized. But as a band you never focused on how many copies you've been selling or how many people would get to your shows…So what changes did this record provide you ?
I was not aware that "1000 Hurts" was more widely recognized than our other records. So nothing really changed in regards to this record. All of our records are special to me.
At one of your shows – in Barcelona, you invited a few little kids to play with you. How did you get this idea and would you say that it's important for you, to break this boarder between artists and listeners ?
Having kids come play with us does not happen very often. That show in Barcelona was an unusual situation where a lot of kids were at that show so I handed them drumsticks and encouraged them to be part of the band. It is a rare occasion that anybody wants to get up onstage and play with us so when it happens I always encourage it. It is always exciting to attempt something without rehearsing it and leaving it up to the audience.
Now most of your time is dedicated to teaching. Could you please tell me, how did you get to this kind of activity ?
Well I had a job and worked forty hours a week for twenty years then they went out of business. My intuition was to get another job when a friend suggested I use my skills as a drummer rather than accept an unskilled position. It has been a ton of work keeping all of the administrative stuff going. It has also been completely fulfilling and really satisfying to see the happiness it brings to new drummers.
Regarding your methodology – are there any special components that you use ?
My teaching philosophy is to have each individual play like themselves. I have a little slogan which is "march to the beat of your own drum". It can be extremely unsatisfying to attempt unsuccessfully to play like someone else when it's always satisfying to play like yourself.
People usually say that: "Time is the best test" – after years people still find the music of Shellac as interesting and authentic as before. Сan you say that you changed your attitude towards things you're doing as a musician ?
As a musician my attitude has always been to be original and unique. Anyone can play anything, however, what's most interesting is whoever plays it first.
Now you're in the process of releasing your new LP containing sessions recorded in John Peel's studio – "The End Of Radio". Looking back at that experience, in what way was it different from what you usually did in a studio ?
Well, the primary difference was the fact that we did not know the engineers on either of those sessions and time was limited so everything was done extremely quickly. So those sessions were essentially live performances captured on the first take. In the studio we have the luxury of taking a few shots at getting a decent take and we can record and mix things the way we want to hear them.
Recently, I found lots of news about the recording of Shellac's new album. And not so long ago you confirmed these rumors. How do you see your next record and how can you describe these songs ?
We have been playing a few of the new songs out recently which has been super fun. This next record is far from finished although working on it is super exciting.
Danil VOLOHOV
08/07/2019
---