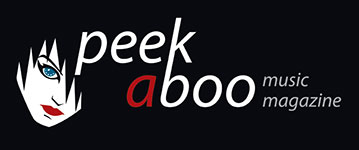 like this interview
---
DAMO SUZUKI
'When I'm on stage I feel myself as the happiest person in this world.'
01/08/2019, Danil VOLOHOV
photos: © Maria Belen Martin
---
Mark E. Smith was the first person who introduced me to the wonderful world of Damo Suzuki. Not on purpose, but it opened a whole new world of experimentalism for me. For years I've heard some pieces of news about Damo's creativity. About some recent gigs I didn't attend, some discussions about "Tago Mago" and Damo Suzuki's Network. He was more of a mysterious character for me – a musician without description. An artist whose creativity is very hard to describe.
Damo Suzuki's Network hasn't got a strict lineup. Random musicians and fully improvised music. This is probably the main thing that makes his music so unique.
In the interview for Peek-A-Boo magazine Damo Suzuki told us about the place of chemistry in his creativity and freedom, about the power of improvisation and krautrock.
One of the most interesting aspects of your creativity is how you choose musicians to play with. I just watched your interview where you said that usually you ask your promoter to choose some interesting local musicians. How did you get to this practice and is this always comfortable for you ?
It's always comfortable for me, because I'm doing what I like. I don't like to do something else. And also, many promoters who arrange my concerts – they know about my musical skills. They like to challenge me, to put so many different people. Because, there is always some people who like to be involved. This way I get in contact with such a person and he curates sound carriers [musician], forms instant band of the night. It would be not interesting if I chose sound carrier because if I choose musicians – I make it with my taste. If I like them as musicians – I like to have very different people present there. Many different people are coming playing together. This makes sense and there is magic as well. Because, I don't like to take any judgment…
Could you please tell me about the chemistry you had working with these people. Do you still feel the same kind of things ?
Chemistry is an important thing, of course. But if I can't create chemistry – then it's my fault. Because, people like to play with me. That's why they say: "Yeah, I like to play with you!". And if I won't treat them good or anyhow – it would be only my fault.
Over the years you'd been working with a huge amount of musicians. And I think it won't make sense to enumerate all of them. But could you please tell me about your main project – "Damo Suzuki's Network" – how everything has started ?
Damo Siuzuki's Network exists since 1997. At the beginning I formed the band from friend circles for each tour, so I knew already their music interest and skills.
Since 2003, I have changed formation, performing with random sound carriers from local scenes. On March 19th, USA bombed Iraq. First I heard this terrible news, I was at J.F Kennedy airport, NY, tired from flight LA via Las Vegas, waiting a flight back to Europe. Before this day, many people were on the street protesting this action everywhere in the world. Millions of people were on the street.
I was really angry, at same time sad, this point I thought, what makes aggression like this? There is no communication where violence is, no understanding, not able to see from another perspective. Communication is very important. Music IS communication, I can use music as a weapon against any kind of violence. Violence is everywhere, not only on battlefield, at home, at office, in public. Since then I perform with random local sound carriers, communicate with people. The audience is one important fact of creating music. It's a very slow process against human history that is based on war, fight, winner-looser, I started this process step by step. I believe this my mission.
Each concert starts like this. We just got there. There were just people I never met before that day. So made soundcheck…It's quite important…And that's all! Yeah, sound check of about 10 minutes.– that's all! Then we get on stage and playe for two hours with no stop…(laughs)
Your last studio album came out last year – the album of "Damo Suzuki and Jelly Planet". How can you describe an album you'd like to record ?
Oh, actually I don't record so! All things are live-recording. So if some of musicians I work together like it and they'd like to release it – it's ok! I'm an easy person. I don't think about production duties so much. For me product is not so much interesting. The same thing if you like football. You're a football player and your result is not so much important. Important thing is how everything is played and...it's just a moment. The same thing with my music – it's a moment! It's totally different, if you're listening to recorded material as a product. And if you're at a concert - then it would be totally different. You'd be in the middle of this concert and other people together with you would listen together how we're playing. And also, it's your own experience. It's not repeated. It's a pure time. Pure atmosphere. Pure energy. You can't compare this very special moment with recorded stuff. Recorded stuff is a product. You're repeating somebody else to life again. So it's not my interest. I'm just interested at a moment. Now I speak in a moment with you. So it's a reality and I trust. It's my experience and it's the best thing – experience!
One of your last albums I heard is the live-recording of "Damo Suzuki's Network" with string quartet. Despite your well-known experimentalism people always think about you as about an artist that primary works with rock-band format. Namely: guitar,drums,bass-guitar. So how different was this experience ?
Experience is always different. It's not the matter of the music…Ok, that venue was different. Because, this venue was actually for classical music. Also, these musicians were studied classical-musicians. So this is different thing. But moment when I actually play with somebody, is not so much different from another concert where I play together with four laptops or for bassists or any of strange formation. Actually, I'm doing kind of experimental music because ievery performance is different. So I don't have any concept. If you do have a concept – it stands apart, actually. On the level of instruments. Challenge itself is a thing and the direction could be different. Because these people studied classical music. And rock-musicians or folk-musicians have a different attitude, different start. Even when they try something else! They have a basement. Everybody has a basement. So it's a direction that may be interesting.
Recently you released your wonderful autobiography "I Am Damo Suzuki". There are many artists who're quite critical about their own creativity. But in connection with your autobiography, can you say that this work for you became a recognition of yourself as an artist or it's more about documenting your life and musical path in literary form ?
I think that I'm an artist that's why I like to show how I'm living. It's nothing. By the way, the book is an idea of Paul Woods – English writer. It was Paul's idea so I never thought about making my own book. Because, I think that everybody's life is very important and special so why I should write about mine ? One day, Paul asked me why don't we make this book. I said: "OK!" so it was basically his project. Anyway, I like the concept that music is something that opens people's minds. This is amazing, I think! And that's why I'm making this kind of music. Because, at some moments there is a new reality. And at that moment – you enjoy everything. You largely free from everything. You're from Russia. Russia has lots of traditions and interesting things. But many people, almost everybody is brainwashed as everywhere else…The same things in Japan. You go to school and teachers say you everything. But, actually this could be not truth. History is always made by somebody from winners perspective. So I like people to get their own perspective on experience everything. I hope people could open their mind and they can tell their own stories! This is the purpose of my book and also the purpose of my music. In the audience of 300-400 people everybody make own stories. Everybody has their own opinions. Not only information agent or TV – things you'd believe. As a Russian you know that we're living now in Western countries. You must make your own information and share it with your friends. Not like this big global information controlled by 2 or 3 information agencies'. Even in terms of countries as Japan and Germany – all the information is controlled by America. That's why don't agree with any kind of information. Don't believe in information put on by many people. Only you can take it with your taste. You have your personal experience and you can take it. Otherwise you'll become monster with too much information! Everything must be as simple as possible. So you won't make any stress…Then it may be something.
Once you described yourself as a "political bird". Do you feel yourself as a rebel ?
No. I don't think I'm special, in this way. I'm thinking about that like somebody else I'm looking for truth. So that's why I read The Bible. Because, otherwise I can't really control myself with many things. I don't read newspapers, I don't watch TV. I watch DVD's because I like movies.
Without a doubt instant composing, as you call it, plays an important role in your creativity. Pursuing your creative desire for freedom. But could you please tell if there are any secrets ? How to reach this freedom without breaking from form ?
Actually I'm practicing everything that quite free. I don't say that it's freedom. I'm doing free form because I'm making this kind of music. At a moment when I have things happened. With different people with whom I talk before – classic musicians, free jazz musicians, DJ's…Musicians referred to different kind of formations. This is all freedom. I don't make categories. There are so many categories – you couldn't really imagine. And with Can, in 1970's…there were no term "krautrock" so we were sorted as progressive rock. And there was no so many categories like today. Today…there's maybe a million of categories of music. At that time, there were five different or maybe six…So if you're creating something it's also important to forget the categories. If you think about categories – it means that you can go only one way. But music must be 360 degrees – for you to look everywhere. And this is a freedom! You can go anywhere! You don't have to choose. Maybe you can choose this way…But ok, I have to put this element, or I'd like to pick this one because I like it. Or maybe, if we're making a film there is a part…Then you'll get all these ideas probably having only one direction. So there is always certain flexibility. If you began something creative – flexibility is something for you to have always with you. Flexibility gives you a chance to get everything together with your philosophy or policy. And maybe the important thing is purpose… These are really sources that you can use further with a freedom. And if you can't control your freedom – it's not freedom ( laughs ). We must think about it sometimes to create a better way passing energy to people more than dark energy to people…
I think in this case your vocal duties become more complex. You need to feel the mood, separate emotions and find the words. Is it always a certain state you're in, like stream of consciousness or you also have some "outlines" of ideas you'd like to realize in improvised form ?
Yeah. I'm Damo Suzuki and I have my basement and things that I'm doing are only part of it. Important thing for art is message. If there is no message – I won't be much interesting spending much time to see or listen to art or music which doesn't have any message. Messages should get together with my opinion. But if there is no message…It's like going to good restaurant. And chefs there use only local products. Also, they're thinking about organic things. And they have their own policy. Why they like to do this ? Because, they like to keep healthier, local identity and support local industry. They are quite important things. Making art you also have to deal with such things. Recruitment list with the number of musicians I can work with…But if they play "dark" music – I don't like to play with them. Also, if they have a name – dark name. In this case I also don't like to play with them. Because, I like to create good energy but somebody's always brings dark music their dark. If they're not dark – they won't make this. These are important things for me. Also venue. If these are some strange places that are used for magic or something like this – I don't like to play there. It's also important thing. And this is a freedom – freedom of choice. Freedom is the thing that you can't talk to people. Freedom is always, you are able to avoid! You don't like to take it, keeping it away. That how it is.
There is a theory in scientific world. That our history is some sort of round paradigm. Refusing some things and valuables we'd get back to them after a while. And speaking about current state of music and art, I think that nowadays there is a reflection of past decades present here. In this connection let me ask you, what valuables you used to overthink ?
I don't particularly think about this. The things that were in that moment – are at the back of you. Maybe I'm not able to do this but I try to make everything at a moment. Everything happens and I'm not just making only music ( laughs ). People only know about me as musician….
Following question. You've been watching the formation and appearance of a large number of musical genres, during decades. What do you think, will we get back to the valuables that you had in 60's and 70's or they're lost forever ?
It doesn't come any longer because it used to be. It's just things that used to be and happen! Somebody thinks about old times but it's not reality! For you…I think you're somewhere in your mid-twenties…
Yes, I am.
Yeah. So your world and my world are totally different because I'm more than two times older than you…I'm almost seventy years old ( laughs ). But, I think if you're listening to 70's or 60's or some music before – this are the things before something new happens…I hope. I saw some new things once. Maybe I'm arrogant, I feel like 40 or 50 years later! Maybe people doing things like me because representation is totally changed. Everybody have their own small things to listen to. Record companies – this is also not really good business. And there are many-many software's you can hear but these things now almost dying. Now people found LP's. LP's are good because they have beautiful paintings and this are the things you have in your hands. Also these feelings. Things like this get back again because it's all happened before anything big happened. And it's like retrospection, I guess. Old things are coming back. Maybe somebody would find it. Beginning of the music was improvisation. End of the music…Maybe 40-50 years later – everyone would be making improvisation because this is the best way for you, as for musician to enjoy it. Its pure communication with people coming at your concert and listen to your music. Only for them there is no organization and no categories in your music. History is full of opposed people who like to make everything against and with special mood. So 20-40 years later many-many people would be making music like 40 years before ( laughs ).
There is also a cross-cultural component of creativity. And I think that's the thing that made first Can albums so interesting to listen to. And without a doubt it would be interesting to ask you about the influence of the Japanese scene upon you…But let me ask you, how strong are these influences now ?
I don't get influenced from anybody.
Oh…
Sorry-sorry! If I had any influences in my life – they're from my mother. Because she gave me life! Also, I find a lot of things from Jesus in The Bible so these are they…Maybe I gave some people more influence than I get. So if you're 70 old. And you speak with people of many age like me – they'd say to you: "I can have no influence from anybody!" because their life and my life also, more than half of my life all the things have already passed so why we must be influenced by anybody ? But, your age is totally different. You may meet some people in future who can tell you some interesting stories that would influence you. If you're 70 years old – many people are dying. My life is a little bit different because I have many young friends who're in their 20's – as you. If I perform at concert there never would be too much people 60-years old. Sometimes there are one or two. But not all of them are 70 years old. Mainly 80% of people in the audience are 20 years old or something in between 20 or 30. And some of them are really interesting person. With some of them I get to more deep friendship meeting someone not in a concert – in pub or drinking coffee together. We just talk about looking movies, about life. That's why I have many young friends everywhere ( laughs ). This is a good thing.
Your creativity can be described as "absolute freedom" for many reasons. It's a freedom of forms, freedom of feelings and freedom for musicians. But when you're on stage where everything created in a moment. What do you feel touching this freedom ?
At that moment, when I'm on stage I feel myself…as the happiest person in this world. Because, one – I can do things I like to do. And if I see audience - faces of people using their time to be with me for hour or two, spending their time. I'm a really thankful. So that's why this moment for me is the happiest moment. And it's my home! For me home is where I'm together with same-minded people.
Danil VOLOHOV
01/08/2019
---