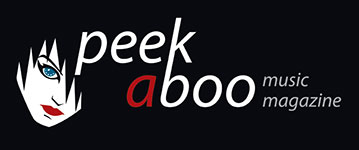 like this interview
---
MARK PLATI
'I always felt that I should keep moving!'
08/08/2019, Danil VOLOHOV
photos: © Jurgen Rogiers,Steve Rose
---
Mark Plati is a producer whose work is very hard to describe. Thinking about Mark, you'd recollect your memories about the very first recordings he took part in. Neville Brothers, Fat Boys. At that time, Mark started his long-time cooperation with Arthur Barker that led to their common work with Talking Heads and Lou Reed, Steve Winwood and Quincy Jones.
In the early 90's Mark Plati already gained a reputation of one of the most promising producers. A thing he would later prove during the years of his cooperation with David Bowie.
In the first half of 2019, Mark presented the piece he had been working on over recent years – "Madame Pink". In the interview for "Peek-A-Boo" magazine, Mark Plati spoke about theatrical world and his creative evolution, about digital revolution and his work with David Bowie and Arthur Baker.
Among your first studio recordings there are singles and albums which you did with Neville Brothers, Fat Boys and Dennis Brown. In addition, for each record you performed a different role. For example, working with Fat Boys you recorded guitar parts for them. But, at the very-very beginning of your career, what were you most interested in – playing music or doing production work? Or you preferred the process itself?

I thought about this. It's kind of a hard question. Because, at the end of the day, I guess it's all music to me, anyway. But, I suppose the process is something that really got me early on with…You just begin with some kind of idea or musical thought or whatever. At the end, you've got this piece of work that you've done and that you put all of your creative thought into it. And for me, it's kind of…I wouldn't say that it doesn't matter. It's fulfilling sort either way for me…whether it's playing or making records or production. They're obviously very different. But from the beginning of it, I think I always wanted to marry these two together.

In the process where you should choose different ways and paths, what helps you to understand what choice you should make to make everything an artist wants to hear at the end ?
Yeah, it seems that I work on a lot of different kind of projects. And I think, for me, mostly I do try to tend to work with mostly artists that have an idea where they want to go. 'Cause, I feel like my strength is helping them to get where they want to go. I mean, at the end there are times when we're in the middle of something and we don't know where we'll go next. I suggest: "Try this! Or try that!" or we'd come back to it in a few days and maybe it's the thing that would fix it for us. But generally, I don't think that I'm one of those producers that just take an artist and make some sort of have them to do the kind of record you make. And I don't want to say anything bad about those kinds of producers. We know who a lot of them are. And they made really great records. But I'm just not. I don't think I'm that person. I don't think that I have a sound for say. Or I do have a sound that I think I should put on with every artist that I work with ( laughs ).

But at the same time, I can't but notice that you worked with many musicians not only as a producer, but also as a musician. From Babes In Toyland to Suzanne Vega. While other producers like Steve Albini, for example, only worked on the recording process. Can you say that in your case this dualism as a "producer/musician" allows you to take a different look at many things?
I think it's really advantageous to be able to play as well as produce. Because, I know how it's like. I know how it's like to be on the other side of the glass when somebody's recording you and listening to anything you're playing. I know how that's like and I know how to treat with people when they're recording. Cause, I learnt a lot coming from other producers that I'd just say to myself: "Wow! That's not something I want to do when I'm producing records!"(laughs) Because, I know as a musician how ideal it would be to form me to be led to a conclusion. Sometimes I'd see producers doing things which were very much against that. I think it has done nothing but helped me. Being musician – that, I think helps me on a production side tremendously.

How can you characterize yourself, how would you characterize yourself as a producer ?
Yeah…That is hard( laughs)!Em…I guess, I go back to what I said earlier. I feel it's my role as a producer to be sort of facilitator, bringing artists to the place they're trying to get to. But they don't know exactly how to get there. And that's different every time! Because, sometimes they need my musical input. Sometimes they don't! Sometimes they just need me to say: "Oh, you're playing too much here!" or "You're not playing enough here!" or "This song is great but maybe it's 30 seconds too long in a spot. Because, it feels like we should be moving on." So I suppose, I don't know how that characterizes myself in a sense I'm trying to do. Like, I can't identify myself with any particular…genre, I guess. I can't say: "Yes, I'm a heavy metal producer!" or "I'm a hard-rock producer!" or "I'm a dance producer!" – I like all of that. For me, it keeps life interesting to continue and learn things by doing records, that I'm not used to do.

Speaking about the very-very beginning of your career and in particular your work with Arthur Baker. Could you please tell me about it and what you have learned from Arthur?
Well, this is interesting because, when I went to work for Arthur, I was basically coming from a place being a rock-bass-player. And my sights were set on: "All right, I'm gonna produce rock-record – that's my goal! That's what I'm gonna do!" – and I came to New York and I couldn't really get a job at those kinds of places making those kinds of records. Or, If I did, they wanted me to make coffee for years and things like that…I was just too impatient, I wasn't gonna do that! I went to Arthur Baker's studio and…they offered me a job as an assistant – straight away! The only trouble for me was that I had no experience in what Arthur was doing. I had no experience at all! While he was doing remixes and midi-sequencing. I hadn't dealt with any of that! But I took the job anyway because I thought: "I'm gonna learn a lot here!» And it's a bit of how we'd say: "Trailed by fire" – just sort of…you're in, you're in for the beginning, you're either gonna survive or you're gonna die. So I spent many late nights with manuals reading how to make machines talk to each other. But what got me through is just music. And my musical ability carried me through that. So that's like all the technologies make sense. They make sense so you say: "Ok, that's how we make this! We just make this music differently than me getting guitar player and a drummer in garage and hammering songs!" – it's just a different method. So I learnt a COMPLETELY different way of making music being in Arthur's work. And I took things I learnt from him and…I still use today! So I think it was a really-really valuable thing for me to land there. COMPLETELY BY CHANCE! And it really put me on a path I didn't expect. Which was also very interesting to me because you just never know where you're going with music.

Once you said that "every singer is different, and working with these different people you need to adapt to the things they're doing". How difficult was it for you at the very beginning of your career when you didn't know what to expect from the performers?
It wasn't that difficult. I've gone to school and spent a lot of time with different musicians at school. But of course you get out of professional world and it takes a minute…To figure out like people work and what they're sensitive to. I think, I'm lucky enough that I have a really good sense of empathy. I kind of understand how people feel and how they wanna be treated in certain situations. And…I think that's been very helpful. And also being a musician again. If I show up on a session and I bring a guitar to a session…There are certain things that gonna put me, there are certain things people are gonna do or prepare. I'm gonna walk thinking : "Oh, it's a good situation for me to play!" and when I'm on the other side of that – I can think the same way: "Ok! What's gonna make this particular person feel good about making music!" Sometimes you don't know that when you meet them. But you can get a feel pretty straight if somebody's fairly relaxed or somebody's tense or uptight or has a problem with ego or something. I kind of figure it out: "Ok!". You learn how to deal with different people over time. It's just basically another thing to put in your bag.

Your cooperation with David Bowie started from your work with Reeves Gabrels on his album "Ulysses (Della Notte)". Could you please tell me about your work on this record and how everything led to your cooperation with David ?
Well. This is actually not correct. Because I didn't meet Reeves until…I met Reeves and David at the same time. And I worked on "Ulysses" after "Earthling". I met them together. And again…(laughs). I met them pretty much completely by chance. They came to a studio where I had my own space. I had a little workspace at Phillip Glass's studio in New York. That was like 1996. I've been there few years. I've been doing a lot of my work out of there. So they knew me because I was the only person in there – "rock-person'. Everyone else's kind of Phillip's people – they specialized in making his sort of records. So David came one day. He'd done some work with Phillip. And he was looking for a new studio to work in. He heard about Phillip's space – "Oh, I wanna check that out!" so he Reeves came over – just to look at it and see if they'd like the feel of it. And they did! They'd considered bringing an engineer from The Hit Factory – which was a studio in New York at that time. Which is where they'd worked previously. And then…It was suggested to them: "Maybe you should use Mark ? He knows the room. He knows how to do what you're doing." – they were like: "Ok!". They gave me a shot and it all was supposed to be like a week or two and it just went on for seven years.
It's amazing!
Yeah, we talked to each other. It was funny and as I would learn from David – he'd do that! Like he met somebody and figured out: "Oh, there's something in this person I can relate to musically" etc. He'd keep you in his orbit.

For many reasons I consider "Earthling" as a cult work. Firstly, because on the record you presented something completely different from what he was doing earlier. Could you please tell me about your work on the record, and what do you think about it now?
That record began as just an idea of his. After I've done some work with him. He said: "I'm gonna come back here in a couple of months! I'm gonna do some European festival-shows. I wanna come back and do an album here!". His idea was that he was really into drum and bass-rhythm, at that point. And he said: "I really think I wanna make a record that's sort of driven rhythmically by this but with songs!" and I thought: "Ok!" – I had NO IDEA about drum and bass. Basically I know nothing about drum and bass until I met David. But of course, he'd be really up into something. He'd be really into something, musically. And, he'd share with you! He'd turn you on all of those different things. So I began to study up on it. And, it was similar like when I went to work for Arthur. I knew nothing about it but it's all music and it can't be that hard to figure out. So I kind of got into it a bit, with him. And when we started making a record it was really…very easy to do! Much easier than I expected! It just kind of naturally came together. Mostly, between David, Reeves and I. We sort of started it out. And then, we ended up putting the rest of his bandmembers. We kind of overdubbed what we'd already done. So it was kind of…out baby, between the three of us, really. And…I think I'm as proud of it now as I was then.

I remember in one of your interviews you called «Earthling» a peak for the rock and electronic sound. But how did you reach this combination of things?
I remember at the end of "Earthling"…Because, from the time, I started working with Arthur in 1987 and I started getting into dance music and electronic things, I really thought that I wanna make this ideal record that's like sort of "rock" and "electronics". That was like a mountain I wanted to climb. I wanted to get to this place where I thought, I'd be able to make this ideal kind of…child, between these two parents. And for me, at the end of "Earthling" I feel like: "I did it! That's it!" It's a peak for me as far as these rock and electronic things. For others – I don't think so. Some people took that and took it somewhere else. That's the natural order of things. And for me, again, I felt like I didn't wanna do it again! Because, this was sort of my best moment with these kind of things. Which proved to be a bit of an issue for me. Because, after "Earthling" all the other artists wanted me to do the similar thing with them. And, I just felt like: "Oh, no! I've already done that! I didn't wanna repeat myself, doing these things 10 times until I'll turn 55 years old. I don't wanna make the same kind of record over and over!". I knew by that time that it's also a trap a lot of producers fell into. They become very closely tied to a particular genre. And for me, I always felt that I should keep moving. I should keep trying new things. So don't tie me to particular things or movements. And that also keeps it interesting for me.

For some reasons, I've always been thinking about "hours" as a logical continuation of the things you did on "Earthling". But while working on "hours" you slightly changed the vector of your creativity. How difficult was it for you to make such a change after the success of "Earthling"?
Well, I got a lot being with artists like David, because he was how we would say: he was like a kindred spirit in a sense that he didn't want to repeat himself. Once he did "Earthling" he thought: "Ok! That's done!" and then, he was ready to go somewhere else. And so, when "hours" began to happen – that's gonna become more of an acoustic-based record and…I just said: "Yeah! Let's do that!" (laughs). I was in game! I was ready! And I thought: "That's exactly what we should do! We should do something completely different than we just did! Because, if we'd do another drum and bass-record, everyone' gonna compare it to the one we just did! So why we'd do that ? Especially, taking into account that David is not a drum and bass artist. He's not any kind of artists in a sense. He's David Bowie! He does what he wants and he does what hits him at the moment!"
So for me, it was very easy and really fun to do that. On "Earthling", I was a programmer. In addition to be a mixer and engineer, blah-blah-blah…I was a programmer, I played keyboards and sequenced stuff. That's what I did on "Earthling". Oh "hours" – I was brought into playing bass. To play fretless bass. That was the first thought – that I'd do that, along with this material. I ended up doing little programming too. And also playing a lot of acoustic guitar. So it was a very different experience for me. But I embraced it very quickly. It was really fun to do "hours". Every Bowie' record was like that! There always was somewhere else and there was always a little challenge: "Oh, where we're gonna go next ? And how we gonna pull it off ?" It was never a dull moment.

It's interesting to speak with you about "hours" because as you just said you returned to playing bass – which was some kind of "point of entry" for you.
I've been pretty much playing bass the whole time. So it wasn't so much different as just putting the contacts of a Bowie-record. It was very exciting to do! And it felt a little…I guess, it felt a little bit "full circle" like "Oh! We're kind of back where we started but with artist like this!" – It was a fantastic opportunity!

At the end of the 90's you also worked with The Cure, who by that time began to change their sound in their creativity. Especially it was noticeable in such tracks as "Wrong Number" with prevalence of guitar sound. What do you remember about the work with the band? Can you say that as a producer you wanted to drive them away from their usual well-known disintegration-like sound?
Well, when I started working on "Wrong Number", I think I was second producer. They worked with somebody first. And they kind of got this track-started. It was Robert's idea – try to do something more electronic with that. Which is why they'd called me. 'Cause, I actually met Robert at David's birthday party – earlier that year. So they called me to do that song and I went to London to do it. It was coming along well. Then we got to a point: "Oh, we need something else!" and Reeves just happened to be in London at the same time. By that time, I knew that if you wanted to do something different – he was the guy to call ( laughs ). So he'd bring something different to the story every time. He wouldn't be the guy you'd call for some sort of conventional guitar-parts or something. But he'd be the guys to call for something you weren't thinking of yet. Something that'd surprise you. So I said: "Hey! Let's bring Reeves to do this!" – and he did this kind of halfway guitarelectronic thing. And it was actually the beginning of Reeves' relations with them. Because, now Reeves is in The Cure! So it's pretty interesting how these things worked out!

At that time, the music industry began to change with the introduction of the Internet and so on. Tell me, as a person who has worked in this industry since the 80's, was it easy or difficult for you to adapt to these changes?
You know, it was a mixed bag then! The Internet has changed everything for everybody! I think digital technologies and how they changed recording. In addition to the internet they changed how the records are made and who makes records. And how they're sold…If they're even sold now and who knows about it. And everything used to be: you had a record deal, you had to go to a studio with equipment that cost hundreds and thousands dollars. And then the record-label would get it out to people to listen to it. That was the only way. That was how'd done this. And this changed. Now, everybody pretty much may make music at home. To a varying degree, of course. And get it out themselves. And what this led to for a lot of us in the industry is that record-industry got very scared of this. They began to scale back their budgets for projects. Which, of course affected how it worked from my side. So over time it was a bit of an adaptation for me to get the way how to work with comp. To the point now most of my work comes…Sometimes from labels. But most of time people just find me themselves. Either from my website or from social-media or another band or artist I worked with. That seems how it works now. That took some getting used to, because there used to be very separate ways we would get work as producers of those days. And now it's much more freestyle.

In the 2000's you switched from David's producer, co-writer and friend to his touring guitarist and musical director. Especially during era of "Heathen" which was incredible! So how did you achieve it? Was it difficult for you to go on stage after all these years of work in the studio?
That all began completely by chance again. After "hours" was done, David's gonna do a show on VH1 called "Storytellers" where the artist does some songs, tells some stories about the songs, etc. And I knew he's gonna need an extra-guitar-player for that. And I knew him well-enough to just say: "Hey man! Let me do songs! Let me just play some songs with you! One show – just one! I know the songs – you know me! That's gonna be easy!" and David said: "Yeah! Of course! You're the family! That's simple!" And what happened after that show – I never left the band. Then he figured out: "Oh! He's got to be in band!". Then I never left the band after that! And, after that show Reeves had left. Reeves and Dean – musical director. David said to me: "How you'd like to do that ?" – I said to him: "I don't know how I would do that! I haven't been musical director before! How does this happen ?" and he says: "That's like being a record-producer but you're on the bus!". I said: "Ok! I think I can figure that out!". So then I moved to this whole other position. For me it was kind of…timing for that was exactly right. Like I said before, after "Earthling" everyone wanted me to do that kind of record over and over. And I kind of needed a chance to really…sort of break out of that. And this was for the opportunity for that. I was kind of: "Wow! Nothing's gonna get me to the way of being a drum and bass programmer from being David Bowie's guitar-player". So for me it's kind of mixed up in a really good way. I have really nothing but good things to say about it. Being in a studio with David was really great! But being on stage with him was amazing. And seeing how he'd do that. And what an amazing vocalist and performer he was. Just to be part of that felt like…you're in a pretty special place.
What was the main lesson you learnt from David ?
Not to be afraid of taking chances. Which is something I think I was doing anywhere. But to see somebody that was really good at that was a really fantastic validation…Never stop doing that, never stop being fearless and trying things. 'Cause, he'd ask me sometimes to try things in a studio, musically. And I'd think to myself: "That's just not gonna work!" but I'd do them! I'd try them, of course! And then I'd say: "Wow! He just pulled that out of nowhere! And it really made me change my attitude as far as I was working with an artist and saying: "Oh! We can do this! We can try that!" – it made me a lot more open to pushing things artistically, that I hadn't done before!

Among your current projects there's a theatre piece that you'd been working on in Paris – "Madame Punk". Could you please tell me a little bit about this experience? How did you come to this kind of activity ?
Starting around 2004 I did an album in Paris with a band. It was really successful. It led me to do a whole other work in France. The good thing about that was that all these bands and artists were different from each other. I wasn't being asked to do the same thing all the time. So I really embraced this period and it was a really artistically fulfilling time. And through that, I met a whole lot of different people and friends. And one of the people I met was…I met one director and theatrical singer. And they both asked me if I'd be interested in contributing in writing musical. I've never done that before. So I said: "Sure, I'll try that!" because, what do I have to lose ? And I knew nothing about theatre world, how any of this been worked. So when I started – I went to Normandy in France for like a week in a summer. And just wrote 15 or 20 different songs and pieces. After that we had another writing session. Maybe six months. I got all the songs together while they were writing the rest of the play. Then we got together in Rome. I think in the end of 2016 or something. We put it all together with Italian cast. Everything took place in Rome and Naples. It was good! Fun thing to do. And then, we just run it again this year in Paris. So for me, it's been a really interesting world to become a part of. But again, it's all just music. It's sort of "Ok! We can do it in this context and see what fits in this context!". We tried to find what works in any given situation. I think it's, again maybe part of my production philosophy or musical philosophy. It just what works in this situation, right now! Is it gonna be super-distorted guitar ? Is it gonna be a violin ? Is it gonna be tom drums ? Is it gonna be ambient looms or whatever ? What's gonna work today! It is how, I suppose I would sum it all up. And then, try to find out what that is.
Danil VOLOHOV
08/08/2019
---