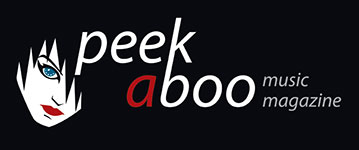 like this interview
---
BIG JOHN DUNCAN
'I don't like to copy things, I like to try and be original and always happy!'
10/03/2019, Danil VOLOHOV
---
For many people the name of Big John Duncan is synonymous to "Punk-rock". With John's furious chords, he established the boarders of its new version – which would later called "UK82". I remember myself listening to his chords for the first time – "Troops Of Tomorrow". Probably, one of the strongest musical impressions in my life. Heavy chords, fast bridges and punk-rock – more furious than on Pistols debut album.
After leaving The Exploited Big John played in a series of bands. With The Blood Uncles, Big John changed the vector of his creativity quite a bit. It wasn't "punk-rock" cliché. With the release of "Libertine" John mixed lots of influences creating distorted and noisy blues.
And of course, Goodbye Mr MacKenzie– it would be unfair not to mention this cult band that is celebrating 30 years of their debut "Good Deeds and Dirty Rags" this year.
In the interview for "Peek-A-Boo" magazine Big John Duncan told about his influences and being a punk, about The Blood Uncles and The Berlin Wall, about playing with Nirvana and Goodbye Mr MacKenzie.
I'd like to start our interview with a question about punk-rock. Nowadays people consider you as one of the most influential punk-rock guitarists. But how was your style formed and how do you remember the punk scene in Edinburgh in the late 70's – early 80's ?
The first music I ever heard that really made me take notice was blues, I suppose. I was born in 1958, so the music from the early 60's is really where it all started for me. I used to listen to a little transistor radio in my bedroom late at night, my older sister told me not to listen to that as it was bad music... I was hooked after that... but my main influences when I got a bit older were like Slade and T-Rex, Bowie, Alice Cooper, Mud. I was really into Status Quo as well, and liked Johnny Winter and Rory Gallagher…Also the Sensational Alex Harvey Band and got to mention Bill Nelsons Be Bop Deluxe, and ZZ Top of course...
And as for the punk Scene in Edinburgh in the late 70's I have no Idea, as I was through in Glasgow enjoying the punk scene through there. And working in a record shop called Listen records at the time, that's where I'm from. I moved to Edinburgh in 1980 to help open up a new Edinburgh branch of Listen records... I quickly got to know everybody involved with the punk scene there pretty quick... I just remember lots of good times drinking and dancing and getting into fights. And more drinking more dancing and more fighting... Great-great times indeed!

Banal question, but how wasThe Exploited formed ?
It was actually Watties wee brother Terry who got the band together at first, then Terry had a fall out, and Walter took over the singing duties... I joined a bit later, because Hay Boy (Stevie Hay RIP) was leaving... Next to go was Mark Patrizzio (note. the bass player) because his hair was too curly (not a good look for a punk band). He was replaced by Gary McCormack, (BJ.note - who had really awesome punk-hair) and with Dru Stix (Glen Campbell RIP) the drummer, made up the main body of the Exploited.

Speaking in terms of your creativity critics notice that it was a kind of reformation for punk-rock. In this connection "Punk's Not Dead" is not just an album but also – a manifest. But can you say that you were sought to reform punk-rock, or was it a result of your wish to follow the traditions established by Pistols, Clash and The Damned ?
It was our wish to follow nothing, that's not what it was about back then.It was all about doing your own thing, putting all your energy into what you wanted to do. We weren't thinking about chart positions or touring budgets, or anything, we were just trying to play as many gigs as possible, so as many people as possible heard our music... All the already established bands were not in our thoughts at all... fine it was great to get gigs with the Damned back then, but it was all about the crack and having a good time... For me it was all about enjoyment and FUN, sweating blood and playing as fast and loud as we can!

How do you remember working on the album, and what does"Punk's Not Dead" now mean to you ?
I remember being in the studio, not for very long, we basically played as a live band, as we were very well rehearsed and tight as f*ck... So recording the basic tracks was a doddle. I doubled all my guitar parts, so it's actually a separate track for both Left and Right on the mix, making it quite thick and powerful sounding.
I think I overdubbed a few solos, but most solos were done along with the song, it was a good experience at the time If I remember well. We were pretty bad for getting drunk and stoned all the time. So some memories can be a bit hazy.
And nowadays, I still have the same attitude towards my life as I had back then, I live my life as I want to live it, I have been very lucky that I've been able to do this, I look a certain way. I always like to think I've always had my own style, whether it be musically or fashion or anything, I don't like to copy things, I like to try and be original and always happy - that's my mantra for life... Be Happy... Eat cheese and be happy…

With The Exploited you became the most significant band of growing "UK82" movement. That year you released "Troops Of Tomorrow" – more interesting and more politicized in comparison with "Punk's Not Dead". How do you remember the work on the record and why did it become so different from your previous one ?
Well to me it's pretty obvious, as by the time we were doing "Troops Of Tomorrow", we were all a wee bit older, a wee bit more travelled, also when you play the same songs night after night for long enough eventually you need to move forward, at least I do, I think that's what being punk means to me - always changing, always moving forward. To me, "Troops Of Tomorrow" is just the next step for us. Simple as that. And I was unaware of the UK82 movement either...

During the next year the band passed through a series of changes. And of course, finally you left the band. But what do you think now, about the songs you wrote for the album later released as "Let's Start A War" ?
To be honest, I have no idea, as I've never really listened to them! I recorded them at the time, and then it was over, as I said before, I like to look forward, never look back on things... That was my parting gift to them...

Later on you formed The Blood Uncles. Probably the most interesting project of yours. So could you please say a few words about the band – how it was formed and as musicians, what you were seeking for ?
Well, I'm so glad you asked me about this band, as a lot of people seem to not know about it! But I can tell you in all honesty, that this is/was the ultimate highlight of my musical career. It's the most proud I've ever been of any music I've ever made anywhere anytime anyplace! We were initially all drinking buddies in a local boozer in the Stockbridge area of Edinburgh. The bar was called "The Antiquary", many great nights spent there... One of our friends (Doris) aka Bobby Grearson, was starting an alternative club night. My mate Jon Carmichael, was going to get up on stage on the night, and spout a few words of wisdom for the opening of the club. I thought, what a great idea, how about I make weird guitar noises behind you and we can get free beer all night. At the thought of all this free beer, a certain Mr. Colin McGuire must have overheard us speaking and wanted in on the action. So we got together and had a few jams, and on the night of the Club opening we had six songs to play. And History was made the Blood Uncles had arrived... That was around 85, 86…what a great band, just the three of us with no drummer, although when we were writing and jamming. We had a drumkit in the room, and any or all of us would come up with any or all ideas. We just never found a drummer that would fit in with us, after we had jammed a song and taped it, we then programmed up various drum machines to do the duties. We were trying to create music for ourselves, something for us to listen to, something that we thought was good, we were fed up of all the crap we were subjected to on the radio, or music in general... just making ourselves happy and excited musically!

You did a great job with The Blood Uncles. Especially, speaking in terms of "Libertine". Summing up that period of your creativity, can you tell us what you think about this experience ?
I still play Blood Uncles today, it's stood the test of time rather well. I love that album so much! I so wish we could have continued as a band. I'm still in contact with both other guys. We're very friendly with each other and we're always talking about maybe someday doing something again. Although these days Wee Jon is still in Edinburgh, Colin is in Madrid, and I'm here in Amsterdam... which makes getting together rather difficult, but because of the digital world we live in now, everything is possible!

At that moment the scene started to evolve. In late 80's alternative rock firstly established itself. So wasn't it hard for you to get from the standards of punk-rock ?
For me nothing had changed, I was playing guitar from my heart, during my Exploited-days. The noise I was making was in me - it was easy to come out, I just close my eyes and play. I stand in front of my cabs and let rip, and I let the music write itself. I've always done that, still do that nowadays as well... So, I suppose I was changing as the road goes along, I'm listening to more and more diverse and varying types of music. So you can't help but be influenced a wee bit. It's all natural! You can't help yourself from moving forwards all the time... Also at the time of the punk thing happening, I could already find my way around a fretboard pretty well. So I actually had to hold back sometimes not wanting to be too fancy with my guitar playing. Just stick with the gut feeling...

In the late 80's you joined Goodbye Mr MacKenzie, where you played with Shirley Manson. Could you please tell me how this project started ?
Well it actually started with me tripping out of my face on acid, lying on the floor of a club somewhere in Edinburgh talking with this guy about music... It turned out the guy was Martin Metcalfe who was the singer for Goodbye Mr MacKenzie, and seemingly I had arranged to play some guitar session for the band. Then during the recording session they were offered a gig and asked me if I could do the gig as well. So we did the gig, at the Queen Margaret College in Glasgow, and that was that, they asked me to join the band full time! The Blood Uncles had just broken up, so I was at a loose end as what to do…We went to Musicland studio in Munich late 1988 to work with producer Mack, who was pretty well known at the time, that was a great time indeed and the recording of "Good Deeds and Dirty Rags" was the outcome. The debut album from Goodbye Mr MacKenzie was released 1989... Actually 30 years ago this year...

It's really amazing to talk with you about it now (laughs). In the 90's Goodbye Mr MacKenzie was one of the most active Scottish bands. But still, times have changed as it was in the 70's. While you were working on "Hammer And Tongs" in Germany, the Wall felt down. Can you explain how this event affected the band ? And how do you remember that period in terms of your creativity?
Very strange time as I remember, not only were we stoked about recording in the infamous "HANSA TON" studios in Berlin. Vut we were really f*cking rocking as a band, working very hard, playing well, and getting recognition in various places, and lots of good reviews... When one of the engineers came running in one day and announced THEIR TEARING THE WALL DOWN, we thought he was joking, but we went out, and joined in with the mayhem. The studio was very close to the Wall at the time. I was like tripping at the thought of what was happening all around me. I couldn't take it all in! I just couldn't believe that this was actually happening! And I was there to witness the whole thing... Total headf*ck big time... It gave us all a great feeling, creatively we were always going forward as well. But this seemed to have given us all an extra push of spirit, making us all very hungry to create and record...The thing is though, normally when you're in the studio, the creativity has already been used to write the actual songs, and you go to the studio to make your ideas real. Maybe a little bit of creativity in composing and such, but that time especially, some songs took on new life as they were pushed forward. I still look back at that whole time period in wonder, and I'm still amazed of the fact that I was actually there, in the midst of this historic event!

At that period you started working as a roadie, being a guitar technician for Nirvana. Could you please tell me about you meeting the band ? And how did you get this job ?
Well, I had been working as a roadie and technician for years and years before that, I always had a hand in doing this kind of stuff... I worked for the local crew (HAPPY HUMPERS) in Edinburgh, and also freelanced as a technician whenever I wasn't on tour with my own bands... I've worked for quite a few people in my time, Twisted Sister and Ministry, to name but two. My good friend Alex Mcleod was the tour manager for Nirvana, (Big John note. - another story altogether) and he called me up and asked me if I wanted to work for the band...I thought: "Why not ?" At the time I was working on a thing called Angelfish, which I wasn't really into. So I jumped at the chance to go off touring as a technician. Plus, he told me that the band was really excited about meeting the guitarist from the Exploited...(laughs)
The first gig I've done with the band was the Point in Belfast. I got to meet everybody and we all seemed to get on fine. In my favour I'm never star struck with anybody. I like to treat people as people…But very quickly we all got to know each other a lot better, and had a great time, and I was accepted into the family. That was also the day, I bungee jumped...I don't know, but I thought on that particular day: "There's no way I'm going to die!" so I went and did it!
You'd been playing with Nirvana several times…What was the most memorable time you spent with the band ?
Bloody hell! I was able to witness Dave Grohl playing drums every night, the guy just blew me away! I used to jam with him and Krist all the time during soundcheck... The time Kurt was dressed up as Barney (BJ note - the dinosaur) always makes me laugh! I had to tape bags of blood onto him, so when him and Pat/Slash, had a guitar dual onstage there would be blood everywhere... So many fun and good times spent with the band! It's actually impossible to remember them!
One of the things that always stayed in my mind, was how Kurt would just beam with joy when Francis Bean was around. He really didn't like being on tour for so long. And he likened it to clocking in and out with a menial day job. The best memories I have with Kurt, is just talking with him, telling jokes, and basically just goofing about being stupid, that's where we really clicked. We both had a black dark sense of humour, so we laughed at the same things... Usually the misfortunes of others.

"Five" became the last album featuring Shirley, Rona and you, as original bandmembers. Critics always noticed that your experience of playing with Nirvana affected the guitar-sound on the record. Could you please say a few words about the record ? Especially, why did it become the last album of Goodbye Mr. MacKenzie for the three of you ?
It wasn't planned that way, we just grew apart as a band, I had had enough, and thought it was time to move on for myself anyway, I can't speak for Rona, and Shirley was off to be in Garbage... And as for my guitar sound…It's the first time I ever heard anything about me being influenced by Nirvana! I say myself, I liked Nirvana very much, but have never ever in any way been influenced by them. As for the sound of Five, maybe the band were letting me be a little bit more of myself for the recordings... It was my idea to record the band playing live to capture the band as they were. I'm a big fan of this, rather than laboriously building tracks up layer after layer, and performing by yourself in the studio. I always hated this way of recording...Also, I always had a hard time with the band wanting me to tone down all the time. I was a bit too heavy sounding for them, so when we recorded, I always had to compromise a bit... whereas live I would just let it rip, being myself was always the best way to go.

You've observed the rise and fall of different styles of music. Tell me, nowadays, do you still feel punk ?
Oh…Yes, most definitely! A Big Fat Old Tattooed Gay Punk, and very very happy in life and love!
Danil VOLOHOV
10/03/2019
---