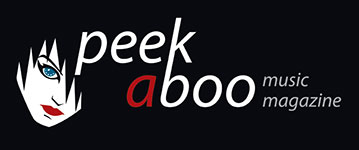 like this interview
---
SIMON SCOTT (SLOWDIVE)
'We've always wanted to have a say in our production.'
09/02/2019, Danil VOLOHOV
---
After the final self-titled release there is no doubt that Slowdive are moving to the next stage of their evolution. Of course, recording of an album takes a long time. But if in talking about Slowdive we'd have some doubts about the date of their next release, we can't say such a thing about solo-works of its members.
Simon Scott started his creativity with the formation of KESH record-label which allowed Simon to look upon musical business in a very different way. After a series of releases Simon focused on his own creativity. Right decision. He's already proved that as an artist he can work with sound and it's textures. As well as creating something interesting. And the forthcoming "Soundings" album is the best example of such a thing.
In the interview for Peek-A-Boo magazine, Simon Scott talked about Brian Eno and the recording of "Souvlaki". About the reunion of the band and KESH records. About his solo-creativity and musical focuses.
You become the drummer of Slowdive after the breakup of your previous project –The Charlottes.
So how did everything start ?
I actually left my previous band The Charlottes before they broke up. Slowdive were supporting us in London and I was looking for a new band to join as The Charlottes were unravelling.
If Pink Floyd tried to expand of borders of consciousness at their shows and punk bands like Sex Pistols and The Damned, to show rage and to shock their listeners. With Slowdive, what you were aiming for ?
We aimed for creating a live immersive womb that people could escape into and find their own interpretations of our music. We also wanted to actually play fairly competently, as we were very young musicians trying not to screw up onstage but we had a ferocity. And we were dynamic live back in the 1990s that I think went on to inspire those that came to see us and went on to form bands.
As far as I know, at the start of recording of "Souvlaki" you came to the studio with no songs or any other material. So talking about your last album, was it like that ?
Yes, we had no new songs when we reformed and went into the studio in 2015-2016. We had a lot of jams and some of those were the seeds of the new Slowdive record. Then Neil wrote a few alone at home and suddenly we started to see a handful of tracks develop. No Slowdive album was written before it was recorded. "Just For A Day" we made in the studio, Souvlaki was created from jamming and then a few demos Neil made and this was no different.
But comparing "Just For A Day" with "Souvlaki". What is the main difference between these two albums, for you ?
Recording "Just For A Day" was really good fun and the group was close then but sadly we were naive to think we could just jam and release the tracks, as we went into the studio confident but ignorant to be honest. Maybe we weren't managed properly or given the correct advice from the record label too. When it was released the UK press hated it and we didn't include any singles on it so it sold poorly. But the U.S. market seemed to get behind us and it did ok out there.
With Souvlaki it bombed again here but it did ok in the U.S. We were out of fashion with Creation and the fans weren't showing up to shows, other than in North America, so our future felt a little precarious.
Talking about the re-start of your work. When did you, yourself feel like a band again and was this situation affected by one song or the full-release, as a result of your group work ?
I think we felt like a band again the moment we started rehearsing in 2014. But with the album it was a gradual process of going into the studio to create songs and, despite several not making the final album, we had a lot of momentum recording new songs and we all had a good feeling about them. We wouldn't have released the album if we didn't feel confident about it being a very good album.
There were lots of discussions about the record itself. A few times, you mentioned that during your work in 90s, you weren't very focused on the production itself. You just did what you did enjoying the process. So during the recording of "Slowdive" album did you change this way of working or not ?
We were focussed on production on previous albums and we were experimenting and trying out ideas together in the studio in the 90s. However, this time around it was a case of a few of us having another twenty years experience of working in studios, so we were more hands on and confident, plus the added impact of having modern technology helped us realise creative ideas. As an example, on "Falling Ashes" I used a digital signal processing patch on my laptop to manipulate Neil on piano. And it affected how that song was written and ended up sounding. There are ambient textures all over it and I am sure I wouldn't have been able to add my songwriting contribution if we didn't have laptops and digital plugs-ins there at our disposal to make the Slowdive album. I think a few bass-lines Nick recorded at home and Rachel also added vocals from her home recording set up too. So much has changed now, as technology is much cheaper and portable but we've always wanted to have a say in our production.
Talking about the relations between you. Was it hard to start working together again ?
It was easy to start working together again after playing the first four bars together in our rehearsal in January 2014. The response to reforming gave us the confidence to believe in ourselves as a band and we always discussed doing another album right from the get go.
With the beginning of your solo career you founded an independent record label – KESH.
Was this decision affected by the idea "to give" some sort of space and publicity to young artists, releasing their material or you did you want to get through all the peculiarities of the process ?
My label KESH was started to release whatever the hell I wanted to. I put out some solo songs I'd had remixed called '88 Tapes', got a great album from Hannu that sold out immediately, Lorenzo Senni, who went on to sign to Warp, sent me Early Works and it was awesome music to release. Sadly the sales of CDs have almost vanished and I began to see money slip into the void. So I only release digital projects at the moment. It's interesting to be on the other side of the industry and it is an eye opener to know how much hard work running a label is but I also love the fact that I can put out something by a new artist to help them get their work discovered by a larger audience.

Last year you released your new album – the result of your co-work with Marcus Fisher titled "Shape Memory". As far as I know, it's the first experience of you co-working with another artists.
Can you say a little bit about this work? And in particular – what "Shape Memory" symbolizes for you?
Marcus Fischer and I toured in Japan in 2012 and his albums on 12k, who released my 'Below Sea Level' project, are sublime. He's a friend and a very gifted artist. I wanted to improvise with him as we both love modular synths and have a similar aesthetic to sound and listening. We got a show booked at the S1 synth library in Portland and it fell on a day off after Slowdive were touring out there (in Portland). We made cassette loops and improvised live but it was a case of creating a gradually shifting sound tone that evolved and developed sonically very slowly as we played live. It captured a moment in time and it was an unpredictable show that we wanted to release as it was great fun to collaborate but also it sounded beautiful enough to share when we listened back after the show.
Listening to your last single "Grace" I can't but notice the extensiveness of your work, organ, strings. And how these elements resonate with the space. It took a long time for you to record it – you did the recording of strings in California, and recorded organ parts in The Unitarian Church in Cambridge. Can you talk about the process of work on this composition ?
Grace was a 12-string acoustic piece that I recorded flowing through my modular synth set up. It began to organically stretch out and I wanted to add some new sonic elements so I used the room at the Unitarian Church to capture the pipe organ but also the sound that entered the building as the windows were open and it was raining outside. The strings were added in California and they realised the sounds I had in my head when trying to finish the track. It wasn't an intention to make an epic track but it did turn out that way and I'm delighted with it. It was the springboard track that I made my new album 'Soundings' from as it became clear just what I wanted on this album.
Robert Fripp has quite landmark experience: "At The End Of Time: Churchscapes Live In England & Estonia». I would say that on this record he captured an atmosphere of time and space,
recording everything in different old cathedrals. All through the UK and Estonia.
In this connection, where did you find yourself during the recording of "Soundings" ?
'Soundings' is essentially my imagination and creativity harnessed wherever and whenever I could work when we were always on tour. This record was made in airports, hotel rooms, on flights, in my bed on the Slowdive tour bus. I recorded environments and fragments of sound from everywhere I travelled (field recording). It has motion and flux. Jetlag was my constant companion on the road travelling so the state of consciousness I had in transit flowed over into the formation of these tracks and the overall feel of the album. I actually now in retrospect feel that individually all of the songs could play continually on repeat and work well. If an airline ever wanted to have some music that looped and gave fliers the chance to listen to music to accompany them on long haul flights 'Soundings' would be ideal.
Critics have always noticed the influence of Brian Eno upon you. Can you say, you've always being affected by Brian's work and his approach, or has this tendency started as a result of your cooperation during the recording of "Souvlaki" ?
Yeah Eno is a legend of course. Actually Eno really stood out visually and got my attention when I saw him on The Old Grey Whistle performing "Do The Strand" in Roxy Music. I think my brother was playing that second Roxy album a lot when I was little. And I wanted to know what the huge synth he was using was on that show. Our manager said we should write a letter to ask if he wanted to meet and surprisingly he did! I think all of us discovered his influential ambient work after 'Souvlaki' and we started to use his track 'Deep Blue Day' as an introduction to our live set. Discreet Music, Thursday Afternoon, Music For Airports…turned me onto a lot of other amazing experimental music and has altered how I work as a composer and organise sound most definitely.
Danil VOLOHOV
09/02/2019
---