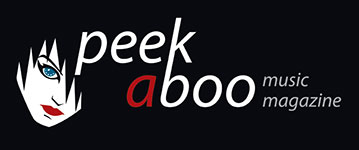 like this interview

---
WULFBAND
If you feel that guitars would destroy whatever you think Wulfband is about, stay at home
18/01/2019, Hamis HIREK
---
With Wulfband performing next month on the International EBM day event in St-Niklaas, Belgium we decided to try and unveil some of the secrecy that surrounds this rather fresh and harsh Swedish EBM band. As we could have already guessed we didn't get to speak with the artists themselves but with their spokesman Wolfred Higgings.
Wulband was formed in 2014, since then you've released two albums, played many shows in Sweden and Germany but this year you will be performing for the very fist time in Belgium and this on the annual International EBM day event in St-Niklaas. How do you feel about that and what can we expect?
I know that the boys feel strongly about a global spread of the plague, so this is to be considered as progress. I reckon you can expect to profusely produce (blood) sweat (and tears).
The band prefers to stay anonymous and therefore performs as a masked duo. Why do they like making it so complicated for themselves?
Why does a king wear a crown? Why is Batman not running around wearing a fancy tuxedo? Why is Lady Gaga making a dress out of fresh meat? Think about these questions, therein lies the answer.

Both artists who appear on stage refer to themselves as Sieben and Neun … How and why did they come up with those names?
It's actually 7 and 9 - and I am pretty sure that the simple answer is the other units didn't make the cut.
Why did they choose to sing in German with this project and what are your lyrics usually about?
When you scream in German people tend to listen. The songs are about violence, cannibalism, chaos, destruction, disease, hatred etc. You know, feel-good stuff.

For instance what are the songs on your latest single Liebe Offensive / Amputieren about?
Liebe Offensive is a letter to the front, to take action now and do what needs to be done, whatever that is. Amputieren is basically just hammering home the theme of Platzmachen and Séparez - remove, and feel free to rebuild if you like.
This 7" single was released in May 2018 as only 100 copies … No wonder it's been traded already for ridiculous prices … Why did you release it in such limited numbers?
To introduce a little chaos I guess, but I really think you'd have to talk to the label about it.

Some say Wulband is one of the few electronic music bands that succeed to meet with the energy levels of metal and punk concerts and this without using guitars. What is their secret and did or do they ever consider using real guitars in their recordings and/or on stage?
First off, Wulfband is not afraid of bringing guitars to the stage. And I'm pretty sure I can hear at least some in the recordings, however faintly. Second, whoever thinks that energy is about instruments should get out more. Then again, if you feel that guitars would destroy whatever you think Wulfband is about, stay at home.
Who or what made you decide to set up this hard-core EBM project?
This I do not know. I contacted them the second I saw them perform in Stockholm, and I really haven't spoken to them about the reasons for this mayhem.
Hamis HIREK
18/01/2019
---