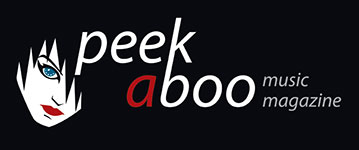 like this interview
---
ANY SECOND
The Eighth Sin Is The Human Himself
17/01/2019, Stef COLDHEART
---
Out Of Line remains one of the major labels when it comes to discover new, talented dark-electro acts. Any Second was set up in 2010 in Berlin (Germany). The band self-released a first work "Dein Schicksal" in 2012. Oliver Senger (Agonoize, Infekktion, Sero.Overdose, Tanzresonanz) joined the band in 2016 and Any Second started writing new material. "Sünde Mensch" has been released this year revealing a perfect mix between EBM and dark-electronics. Time for an introduction with the band.
Can you tell us the way Any Second started as a duo?
Any Second was founded as a duo with songwriters Thomas Strauß and Jan Kluge. Jan and Thomas mostly wrote the first songs with German lyrics. The first official concert took place on the 6th of January 2011 in Berlin. It was like a first small success for an unknown band in the scene. Together they produced and self-released the first album "Dein Schicksal". In 2014 Thomas Strauß left the band. Thomas Beschoner joined in. The goal was to make more.
Oliver Senger (Agonoize, Sero.Overdose, Infekktion, Tanzresonanz…) joined the band in 2016. How did you get in touch and what has been his real impact on the production of "Sünde: Mensch"? And how do you compare this work with the early, self-released "Dein Schicksal"- album?
Oliver and Jan got to know each other at work and became best friends. They wrote new songs and lyrics together in German. Both had the idea to write something socially critical. They had a lot of fun working together on the new stuff.
"Sünde: Mensch" clearly reminds me of some really good 90s German EBM stuff but what kind of album did you really want to accomplish with "Sünde: Mensch"?
The ideas for the album came together with Oliver. It should be a mix of typical sounds with its own style. It should be thought-provoking about the world and people.
The title of the album seems to reflect a dark vision of life. What is it all about and what did you try to express lyrics wise and with the clip of "Zorn"?
Yes, that is true! It is a dark vision of life. We can see it every day in the news! "Zorn" (anger) stands for a kind of feeling we all know. The clip was shot in one day. The song sees itself as a criticism of the feeling.
What are the main aspects of the album you feel really proud about?
The main aspects… social criticism, human weaknesses and the seven deadly sins!! The eighth sin is the human himself, because he systematically destroys his world.
Image seems to be an important item during the live performances. What did you try to express and eventually create on stage?
With Oliver, the band has a very experienced musician on board. Jan loves to improvise during the show. The image on stage will evolve from show to show. Thomas and Oliver harmonize on stage. As a trio we love the stage and want to thrill the fans every time again! The future will be exciting…
Stef COLDHEART
17/01/2019
---