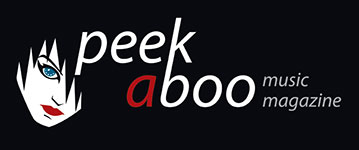 like this interview
---
THE ARCH
Living healthy can be pretty stressful
16/02/2019, Xavier KRUTH
---
The Arch has already been active in the Belgian wave scene since 1986. Since their last record 'Fates', expectations for their next release have been high, which pushed the band to do something out of the ordinary. Next Friday we will host The Arch at our 26th edition of Dark Entries Night in Kinky Star, which is the ideal timing to ask the band some questions.
For 2018 you planed a particularly original and ambitious project: releasing a new single every month, which should form a new CD at the end of the year. How did you come up with this idea?
It came from the fact that we had a bunch of songs at a still embryonic stage. The idea was to develop each embryo on a monthly basis, writing lyrics, adding the vocals, having it mixed and mastered. On top of that, coming up with a video clip for each song.
In the meantime you released six singles. This project clearly got delayed, which is not a disaster. What kind of obstacles did you experience?
This mathematical timing of having one single per month seemed not to be realistic. Unfortunately a month doesn't have 66 days. Music creation can't happen within a set of deadlines. Unless you give more importance to quantity rather than quality. Of course we opted for quality. But there's more about it: the oppressive time schedule had generated some tensions within the band. When you compose songs with four members who all do their best, some frictions occur: everyone has his own mind and opinions can diverge. Should the song stay sober or should we add more variation? Should the rhythm stay simple or be more sophisticated? The most common discussion was about harmonics: to which extend a chord scheme should be respected?
You've made a very nice video for each of your singles. How did you manage to come up with such a good clip one after the other?
We're all in fond of photography and video. Actually making a clip is a pleasant distraction. But it also requires inspiration, energy and time.
Can we go through the songs that have already been released? Indeed, we know that behind each song there's a deeper story hidden, whether about the subject, the music or the clip. We'll start with the first clip which was released in February: 'Blood Crystals'….
This song was inspired by the reading of the second book of the Millennium series. The experience of being shot, then buried alive under the ground while hearing the sounds of childhood, coming back to consciousness and struggling to escape from the hole that serves as your grave. In the dark you feel that your blood is crystallizing in the mud. No one hears you, no one knows where you are, no one can help you. It's up to you.
Early March the next song 'Alien Ann'…
In the future man will go to space to colonize planets out there. On each planet different kinds of evolution arise with new species of humanoids. In the long term man will also travel in time and and that's how the enchanting Alien Ann comes back to earth in our time frame. She only wears a transparent dress of blue light. Everyone gets enchanted and falls in love when she appears. But this crush results in a fatal captivity: she will be freed from her radioactive aura of gamma radiation that she got from a mysterious genetic evolution on her home planet. But her beloved won't: they will be irradiated and it's over for them.
In April 'Dark Room' was released. The title made us curious…
From the future to the past: in ancient Greece there were several city states, among them, Athens, Sparta and Thebes. The Theban army had a feared elite unit: the Sacred band, a commando composed of 300 homosexual soldiers. Sex was a daily part of the military routine. Not anal, but between the clenched thighs of the partner. It had several advantages. They didn't have to go on a date somewhere else to satisfy their needs. They had no nostalgia for their home lover. This Sacred band won a lot of battles until they got hacked to pieces by the father of Alexander the Great. He had so much respect for the battle skills of this Sacred band that he buried the soldiers into a separate mass grave. This mass grave is the Dark Room, where spirits could treasure their memories, before, nowadays and in the infinite future.
However: This Dark Room has been opened in 1974 by Greek archeologists who discovered the mass grave, but this aspect has not been covered in the lyrics.
In May you also raised an important existential question. 'Cocks Populi' apparently deals with problems as consequence of a high libido…
A high libido can lead to a low quality of life. Everything is related to a search for sex. An aimless and mechanical humping without end. There's no time, energy or money for creativity, solidarity, studies or whatever.
The video for 'Cocks Populi' was also a special one. You worked together with a tattoo artist. How did it go?
We did it ourselves with a cameraman. Simply ambiance images in an old empty factory, not far from where we live. CUVG did the editing, like for our other clips.
Late August 'Phantom Chase' was released. It seems again to be a song with a strong philosophical content. What is it about?
About religion: the ideal instrument to explain the unexplainable and to pressurize people. As a pastor, head priest, ambassador of the idol or whatever, you simply have to ensure that believers chase a phantom: the Phantom Chase. Like the Valhalla, the eternal kingdom come or heaven with porridge and golden spoons. The trigger word of the song was: 'solved holy water'. It is a rose powder to make holy water at home in order to meet the religious requirements in the daily religious routine. Because if you won't, you will be condemned to eternal misery after death. Of course this solved holy water costs a lot of money, because the characters who communicate between god on one side and the plebs on the other side serve to be widely rewarded. It is written in the stars: this priest caste should receive gratitude to negotiate with the gods and be endowed with a rich and comfortable life.
On 30 November we'll have the pleasure to welcome you at our 26th Dark Entries Night. Can we except new songs? Did you set up a new timing for the continuation of your project?
It'll be our pleasure and the project seems back on the rails, although things got delayed. We have new songs in the pipeline. We've just released a new song: Yoga Noise.
'Yoga Noise' also has a philosophical content. Someone tries to find peace in yoga meditation, but things don't go as planned…
In a broader perspective: trying to live healthy can be unhealthy. There's always something to get you worried about. Is there no harmful dust particles and toxic gas in the air? Is there no asbestos fibres going out of the roof of the neighbor? Is there no allergen in the food the waiter served? Did the truck that just passed emit harmful substances for my lungs? Which chemical substance is there in the chocolate I want to buy? And if you live too clinically healthy, doesn't it make your body weaker? There's always something. Living healthy can thus be pretty stressful. Should life not be lived as a magnificent party? Is living healthy not the same as a castle without a chair?
Dark Entries Night 26: The Arch & Enzo Kreft, Friday 30 december 2018 from 20pm, Kinky Star Gent, Free entry
Pictures: Benny Serneels
Xavier KRUTH
16/02/2019
---
Klik hier om de Nederlandstalige versie van dit interview te lezen bij onze collega's van Dark Entries Magazine!
Xavier KRUTH
16/02/2019
---