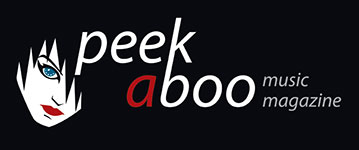 like this interview
---
THE ARCH
Yes, we are ambitious, we have to be. Otherwise there is no point continuing.
06/08/2013, Jurgen VANVLASSELAER
---
Their new fantastic EP "Beating The Balance" has just been released and with a few gigs in the pipeline, we thought it was a splendid idea to have a little talk with the boys from the Belgian band THE ARCH. They've been around since 1986 and they have created a unique crossover music between EBM, new-wave and electro.
Welcome guys. First of all, congratulations on the new EP "Beating The Balance", a beauty and maybe one of the best releases from THE ARCH so far! How happy are yourself with it? What are the reactions on it so far?
Thank you very much. Very glad you like it. Reactions are very good so far. A lot of people are surprised, they never thought that we could sound like this. Apparently, unintentionally, we have made some songs that are more accessible than the older work. Which makes us happy of course. It enlarges our spectrum a little bit, and it would be nice that our music penetrates a larger crowd, that we reach a larger audience. Not that we chase success and fame. But yes, we are ambitious, in a way that every step we take has to be an improvement. Even when it takes some time, we want to make better songs, do better shows, and make a richer sound. We played with The Mission, Theatre of Hate, The Chameleons, Clan of Xymox, and of course the Peter Murphy tour in Germany. Those experiences made us really grow faster. And it's quite addictive.
The highlight on it is, for me at least, the Absolute Body Control remix of Body'n Angels. A fantastic remix by Eric Van Wonterghem. When you listen to it, with headphones for instance, you can hear that every sound, every echo, every "bleep" is spot on.
When we asked Eric Van Wonterghem to do the mixing of "Beating the Balance", we also asked him if he was interested to remix one of the songs. He wanted to do an ABC remix of Body 'n Angels. When he sent the first 'draft', we were immediately in love with it. It's really a most interesting remix, a typical ABC approach: plain, minimalistic, electronic, and poppy. It's not just a remix in fact, he almost made another song out of our version by adding other melodies and sounds and editing the voice tracks of CUVG and Chiffon's Tale. It really sounds brilliant.
And we can absolutely live with the fact that there are no guitars in his version. (smiles)
I really love the female vocals on that remix. Who is this mysterious voice?
Our mysterious female singer, who joined us for almost three years now, is Chiffon's Tale. She's a great artist in different art forms (http://26avrilcom.wix.com/26avrilcom). Since the recording of Engine in Void she has become a real Archer. She has had a big influence on the new songs, and also on the old ones. Her voice on "Babsi ist tot" is flabbergasting ! Besides working with THE ARCH, she worked with Red Zebra and these days also with Kloot per W. We couldn't miss her anymore.
Why did you release this "inbetweenie"? Why not wait till you had enough tracks for a new full album?
The songs from "Beating the Balance" were made last year, when we did the "Engine in void" tour. We wanted to make some songs that we could play live, and with some good energy. Not that our liveset was too slow, but we absolutely wanted that every new song could work in the live set. Good sequences, fat guitars, and songs on which we could freak out. I think we managed that. That's why we couldn't wait for a full new album. A short danceable intermezzo between two full cd's. Maybe our next album will be a little bit different. We are already working on it, and so far so good.
Can you tell us something about that new album?
Yes of course, we are in an overdrive modus now. Songs are coming out very easily. The idea's are there. It just takes a lot of time and energy to record them. And it's all in the finetuning, and that's a very precious work, but very satisfying. Besides doing concerts, songwriting still stays a very satisfying and exiting part of being a band. We are enjoying it a lot, and we hope to release a new album in Spring 2014. We want it to be an extremely good album, it has to be our masterpiece. We are very pleased with "Beating the balance", but our new album has to give goosebumps to everybody. We won't go for less. After our little resurrection, it's time to make our point. Yes, we are ambitious, we have to be. Otherwise there's no point continuing. In two years, our best liveset should be only work from the latest albums. Although we'll probably still play Babsi and Ribdancer because it's too much fun!
Will it be released on Echozone again?
We don't know which record company will release our new album. But we will be more demanding than with our latest two albums. Nowadays, producing a CD isn't the biggest cost. And as we do every recording and artwork ourselves you could hardly call us an expensive band.
We just need very good promotion. And we need airplay. And that's the problem for the moment. Certainly in Belgium. Radio stations like Studio Brussel (a so called "alternative" national radio station in Belgium) are hardly interested in alternative stuff, and unfortunately have become a very commercial station. Also unfortunately they have a big influence on the younger audience, and on the lineup of our festivals. Luckily we are doing better abroad. We have some airplay in the US, Canada, South America, Germany, Japan, … Touring in the US and Canada is also on the program.
So, our album has to be very well distributed and promoted, that's the main thing. So far we did almost everything ourselves. But at this point, we need that external push. We don't know who that could be. But, as said before, we don't chase success. We only wish and hope for the best, and that we get the attention we think we deserve.
You have just been performing 3 gigs with Peter Murphy from the legendary Bauhaus. How did it go? How many Bauhaus stories did he tell you?
One of our all time heroes. It gave us shivers to hear those fabulous three Bela Lugosi's Dead notes during the soundcheck. It was great. Peter Murphy sounds great. We did three gigs with him in Germany: Bochum, Karlsruhe and Hamburg. Three times sold out. For them, Bochum was the first gig of their worldwide tour. Third time in Hamburg, they were much more relaxed, although Peter lost his voice already, because between the second and third concert in Germany, they went to Italy, Portugal and Belgium. A pity that we couldn't open for them here in Belgium. Kiss The Anus of a Black Cat were already booked. They were amused about the name of that band btw. We had a great contact with the band. We didn't talk to Peter personally. He just said we did a great concert, which was very nice of course. So not so much stories about him. Not so much sex, drugs and rock'n roll. Not that we saw. Just that there was a little panic, as Mr Murphy lost one of his jeans. We had to reassure his crew that we were his biggest fans, but would never ever steal his pants! (laughs)
You've grown as a live band as well, I've seen you perform four times now and every gig seems better and better. Is this just experience or do you really work on this? What's the biggest difference between performing in 1988 and performing in 2013?
We always want to improve our live performances. A good sound is very important for us. It's the Olympic minimum for a good concert. So we are working on that constantly. And of course the experience of the last two years, playing on big festivals, playing with great bands, helps us to perform at our best. We play relaxed, and can focus completely. That's also the difference between our gigs now, and in 1988. It was certainly about passion and energy too, and it could be very wild and heavy. But I guess a lot worse in terms of sound quality and accuracy etc. Maybe it has to do with less drinking and smoking. I would prefer seeing us now, than in those wild years.
You play / played at the biggest foreign electro / wave / goth festivals such as Wave Gothic Treffen , M'era Luna, Castle Party etc…but barely in Belgium…a shame really!
As mentioned before, it's all about promotion and support. If there's no machine behind you in Belgium, you can forget it. I once asked Studio Brussel what we had to do to get airplay. They said we had to come out with a new album. Ok. Done that. (But maybe not on the right label. But also we had to have a hit… Euh… Isn't that just there were radio stations could play an important role ???? Anyway we don't lose any sleep over this, we have really great fans in Belgium and are lucky enough to have more opportunities abroad. And luckily there still are some Belgian promoters, who are doing their best to keep the dark alternative scene alive here!
You have recorded songs that have become classics: "Revenge Revival", "Ribdancer", "Stay Lay", "Pride" and of course "Babsi Ist Tot". Which track are you most proud of and why?
I guess Babsi or Ribdancer. And maybe just a little bit more Ribdancer… Last year, we played in Spain for the first time. We played together with Clan of Xymox in Madrid and Barcelona. First Madrid. Sold out. We thought that everybody came mostly to see Clan, but once started, we saw most of the people knew our songs. And the place was too small when we played Ribdancer. We never knew we had a hit! And we had a greeeeaaat party afterwards.
In a few years THE ARCH will have been in existence for 30 years! Anything special planned?
In three years we exist 30 years as a band ! As friends even much longer. Since we were 14 I think. It may seem a long time, but not for us. In 2006, after 9 years of almost no activity, we really had the feeling that we had not reached the point we should have reached. Ian would say : we didn't really make the most of it. So we did a kind of restart. And now we are even further than ever before, and that we cherish of course. Each moment in fact.
When you look back on your career, do you have any regrets? Any big chances you missed for some reason?
We don't really regret a thing. Maybe we had some years where we could have done the things more efficiently. But then again; maybe it was necessary to get where we are now. Good things come to those who are patient.
What's on the ARCH agenda the next couple of months ?
Playing our biggest gig at the M'era Luna festival in Germany. In September we will play twice in Belgium. The 7th in JC Kompas in Sint Niklaas, and the 14th at the Ratrock festival in Harelbeke. After that we will concentrate on the new album. Hopefully alternated with some extra last minute gigs.
Final word ?
We'd like to say fuck you to all kinds of music that are made with only one purpose: to make money. So search and discover that beautiful dark alternative scene, even when it's difficult to find.
Thank you very much for your answers.See you all in a few weeks in St Niklaas!
http://www.youtube.com/user/chiffonstale
Jurgen VANVLASSELAER
06/08/2013
---