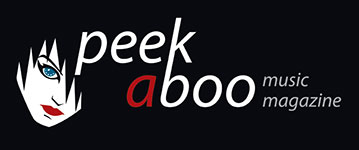 like this interview
---
KARL BARTOS
The Fukushima reactor disaster confirmed once and for all that renewable energy forms alone can secure progress and our future.
08/07/2013, Fred GADGET
---
Can you tell us why we had to wait 10 years before you came up with 'Off The Record' the first new full album after 'Communication'? What else have you been doing besides composing music?
Karl Bartos: In 2004 I've co-founded the master program "Sound Studies – Acoustic Communication" at the Berlin University of the Arts where I was a visiting professor teaching Auditory Media Design until 2009. That took all my energy and time.
In the past you worked together with artist like Johnny Marr, (The Smiths) Lothar Manteuffel (Rheingold), Emil Schult (Ex-Kraftwerk), Andy McCluskey (OMD), Bernard Sumner (Joy Division/New order) and Anthony Rother … On 'Off The Record', only one track 'Musica Ex Machina' bears the credits of Marr and Sumner next to yours… Are you fed up of working with other "ego's" or do you prefer working alone again?
I always prefer to work with other human beings. It's hard, though, to find somebody – not everybody – next-door or even in the same town. Sending data on the Internet won't do. You have to be together in one room to write music with substance. Virtual space can't give you that kind of intimacy. You need to explore music together in the real world.
How did you come around writing a song about the Atomium building in Brussels, a leftover monument from EXPO 58?
The "Atomium" represent one of the most emblematic buildings in the world. It's represented unbridled belief in technological progress in the post-war era, with atomic energy a beacon of hope. We know better than that now. The Fukushima reactor disaster confirmed once and for all that renewable energy forms alone can secure progress and our future. Nevertheless, for me, the Atomium – this gigantic model of an iron crystal – remains a symbolic edifice with a breath-taking effect on the observer.
In 'Without a Trace Of Emotion' you sing 'I wish I could remix my life to another beat' … Does this mean you would do things differently with what you know now? And what would be the main changes?
Of course, it's just an old dream to foresee the future. The whole album is about time: music is the articulation of time; without time there won't be music and our lifetime just goes in one direction. But…. if we only could, what would we change? That's the main question.
A bit further in the same song you sing 'Dresscode: red shirt, black tie – Your History'… I immediately picture that legendary album cover … or are you referring to something else?
KB: In the film I've done along to that track, Herr Karl plays the lead role. Using my alter ego allowed me to quote all the clichés: the dress code of red shirt and black tie, golden records, cover stories, mirror glass, recording studio, persecution complex... You know: After all these years people see me in this shirt and with the black tie. That's not the worst thing in the world, but I feel ambivalent concerning this. However, I had so much fun writing and sketching this screenplay. It was worth it for that alone.
If you like, you can watch the film and read the story on my Vimeo chanel: www.vimeo.com/61792315
Wolfgang Flür, a former Kraftwerk colleague of you who also left the band in the 90's, wrote a book 'I Was A Robot' with some stunning (tour) stories … Are you not keen to write such a book, about your experience in music business?
Yes, in fact I am writing my autobiography. I focus on that right now. The undertitle is gonna be "soundbiography". It's very strange for instance, to go trough my calendars from 1969…
Are you in touch with others of your ex-band mates or are you on non-speaking terms with most of them?
I'm on the phone with Wolfgang every week. We were friends before we've played in Kraftwerk and we still remain friends after it.
I remember seeing you the first time live at the BIMFEST in Antwerp in 2006 and that I pleasantly surprised by the show and especially the sound, which was less artificial than I expected.
Yes, I remember… maybe because we had some fun onstage and that has altered your perception?
Enough about the past, back to the present! Is it true you started recording this album because a label asked you if you had by any chance any 'Kraftwerk-era-leftovers' lying around? Did you find and use some old demos or songs as basic for this album or did you write it from scratch?
It's true: I've used some old ideas from my musical jottings and accomplished them.
Your new album 'Off The Record' was released on CD but also on vinyl. Even more, the single 'Atomium' was released only as a 7" vinyl… Was it the labels choice and do you have a preference yourself?
No, I don't have those preferences...
You have experienced a lot of changes in the music industry… Do you think there is still a future in music and if so, can you give some advice for the newbies who still want to try their luck?
If you want to work in the field of music, you just find out what instrument you like best and you learn that – no matter what it is. Get lessons and work on your technique every day. Get a good knowledge about music in general. Try to find friends with the same passion for music and form a band with real instruments and play and learn together about the history of music – classic, pop, all genres. Find an audience and perform. If you are still interested after some years you can go on… You should talk to some professional musicians at the university, opera, symphonic orchestra, etc. and find out about your opportunities. Find a mentor. The rule: talk to the professionals and don't let somebody else tell you, what you should do.
One thing is very clear: if I was young nowadays I would go into the film production.
And what about the future? Will we have to wait another 10 years for a new Karl Bartos Album?
I will write my soundbiography – that's going to be my next project. I don't know about music production, though. Maybe I can't afford to produce another record. You know there are so many free downloads site in the net, right after you release a record. I don't see any money out of it. How shall I finance my next work? I don't know yet. But I will always play and perform on stage, because I really believe that we should all come together and celebrate in sound.
Karl Bartos will perform live at the Brussels Summer Festival on August 12th 2013.
Fred GADGET
08/07/2013
---