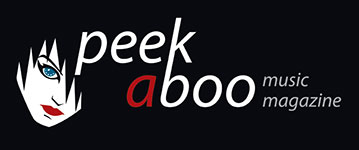 like this interview
---
MENTALPLASTIC BODYFILLER
Our name has been spelled wrong many times, but I'm sure one day everyone will get it right…
26/05/2013, Filip VAN MUYLEM
---
I think a lot of people will be surprised when thy get on stage during the Porta Nigra festival, 31/5/2013. Time to get some answers, but a bit afraid of going to deep into the matter...
Mental Plastic Body Filler, strange name? Why this name & what does it mean?
Our name has been spelled wrong many times, but I'm sure one day everyone will get it right. It's Mental Plastic Body Filler, and I got it when I added an extra 'n' on a label of a body filler tin (that had METAL PLASTIC written in big letters on it). It was an old joke from many years ago, when I added an extra 'n' to every word or name that had 'metal' in it (heavy mental, mentallica etc). I thought it sounded cool as a band name and the name actually started off the band.
Where did you play so far & how where the reactions?
We played a lot of places, from livingrooms, to experimental/noise parties, to film festivals, to fetish parties, in various forms, with different reactions. Doing a kinky performance at a fetish party gives different reactions than playing a kinky performance at a street theatre festival.
But I think we found our final and in our eyes most successful form during our mini tour in Germany. We used to play with an extra sound/fx man and guest performers, but it in the end it was way too stressful. Now it's just the two of us, keeping it simple.
We just don't care... One time we're an experimental kinky/fetish music performance act, pushing boundaries and exploring our creativity, …
Can I say you are inspired by 'Die Form' or is it somebody or something else?
It was something else actually. At the time I didn't know Die Form at all.
When we had our first gig at the Rebellenclub in Breda we had to share the bill with Schulz. They would do some kinky performance, and the design of the flyer had a kinky character. When they had to cancel the gig due to some logistic problems at the day of the gig, we decided to jump into the theme of the flyer and did an improvised kinky flavoured performance. It was not inspired by anything we knew. We just thought it had to be done. And it kind of stayed that way since then.
You are also an 80's inspired electro band, playing your own interpretations of more and less known 80's underground tracks. Can you name some and tell us why these?
We actually recently dropped that option. Sometimes we want to do the electro wave thing, but only on special request at private parties. We still use elements of it in our more experimental shows.
We (used to) play things like 49 Second Romance (P1-E), The Cabinette (Das Kabinette), Is there an Exit (Absolut Body Control), Warm Leatherette (The Normal), Eisbär (Grauzone), Qual (Xmal Deutschland), Suicide Commando (No More). The main reason we did these songs is because I am lazy. They all can be made in a single pattern that keeps on repeating.
You also make your own clothes and other stuff, is that coming from your graduation or is it just really experimenting?
It is just experimenting. Morphine's Sister had some education concerning making clothes, but it was more of a trial and error thing. Since we're not living together anymore we've not really done anything with it. We didn't really get much orders anyway. Some things we did and do are in a status of redefining at the moment. We used to live together, which made a lot of these things easy, but since we both live on other sides of the country now, we have to decide what to keep and what to drop...
I listened to your first demo 'Pain hurts' and I must say it's pretty good for a first demo, sounds like something you can play during a gig and get the attention of the crowd. Any more comments on it?
We already did that one a couple of times live. Most of our songs stay in a demo-phase. And even if they are on albums, they will never end up in a solid form. Improvisation with the material we take with us keeps it interesting. Patterns might change, lyrics might changes, compositions might change in a live set. We found it way too stressful to fixate everything in a definite form or shape. We can play Pain Hurts as a stand alone song, but we can also use it as a performance part.
What is 'Fight the light' about? Love the combination of both voices, BTW!
I have no idea. It started with the chorus, which I wrote and sing. Morphine's Sister did the rest. And again, the lyrics (except for the chorus) are not fixed and can be/are improvised. It might be about people who always seem to fight against things that are not worth fighting against. Finding new useless enemies to fight against as soon as they find out that they can't fight against the previous enemies.
I tried to watch these, but the video didn't work, so tell me: what did I miss?
::BRAiN:: part 1 act 1: Mind's Twisted Eye (video): http://www.mediafire.com/?ch6cxans74bnd1a
::BRAiN:: part 1 act 2: NerveLash (video):
http://www.mediafire.com/?vj43rbstt81kk7e
You missed two short videos we made for a performance we once did. There is still a trailer on Youtube (the two complete videos were removed because of specific content...) which you can find here http://www.youtube.com/watch?v=sbfMZ4lPWss. We also sell video cd's with both of the videos on it.
I love 'is there an exit' the absolute body control song. How did you do it, did the original band already respond to your version?
That was the second cover we made. It had two parts (a male and a female) so we thought it might fit us. The original band never responded. I don't think they ever heard it.
You will play at the Porta Negra, what can we expect?
We'll do a kinky performance based on the material of our latest album 'OnE', which can be found here http://hetdonkseoog.bandcamp.com/album/dp042-one. So it will be ambient and other experimental material, but we might have some surprises...
Any special guests?
Not this time. We'll keep it simple. Just the two of us...
Any last words?
See you @ Porta Nigra!
For the fans, visit their page: http://on.fb.me/ZhdFkH
and here is the review of the Porta Nigra:
http://www.peek-a-boo-magazine.be/en/reviews/ordo-rosarius-equilibrio-in-slaughter-natives-rome-triari-mentalplastic-bodyfiller-empusae-dead-man-s-hill-mr-manuva-porta-nigra-1-6-2013-aarschot-belgium/
Filip VAN MUYLEM
26/05/2013
---