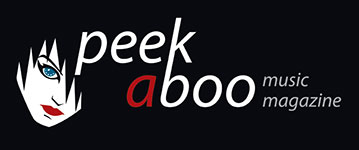 like this interview
---
DEAD MAN'S HILL
I always had a lot of inspiration and things that had to go out of my mind somehow, so I wanted to "materialise" it in one way or another.Making music is one of the best ways to do so.
16/05/2013, Jurgen VANVLASSELAER
---
In a few weeks, the next edition of the Porta Nigra festival will take place again.The Belgian dark ambient, experimental, industrial outfit DEAD MAN'S HILL will be opening the Belgian and German leg of the festival. A nice opportunity to have a talk with mastermind Bart Piette.
Welcome Bart. How did it all start with DEAD MAN'S HILL. Was this your first project?
DEAD MAN'S HILL wasn't my first project. First, I was in a band with friends who played music in the style of Bauhaus and Nosferatu, but in a very deranged way. Besides playing in this band, I also wanted to make darker, and more electronic based music at that time. Since I only had a children's keyboard from the Maxi GB, it was difficult to do something :o). So, from the moment I had a better keyboard (which was 4 years later), I started a soloproject under the name of DEAD MAN'S HILL, for the darker, more ambient and industrial-like explorations. Of course the sound changed a lot during the years.
Which bands or what triggered the idea to make music yourself?
I always had a lot of inspiration and things that needed to find a way out of my mind somehow, so I wanted to "materialise" it in one way or another. Making music is one of the best ways to do so. Of course there were many bands which I liked that definitely influenced the whole thing of making music. Allthough I didn't wrote metal at that time, strangely enough it were mostly metalbands that inspired me.
You are active in several projects. When you write music, do you feel immediately for which project a certain track is?
Yes, the sound and the subject decide which project the track belongs to. And also: all projects in which I'm active demand a different way of writing and recording.
Can we say that DEAD MAN'S HILL is your most precious baby, your most important project?
In the past, I definitely would have said yes, but at the moment some of my other projects are more precious to me. Kinderen Van Moeder Aarde for instance, which I do together with my life partner, carries a lot more deeper going and important lyrics, and it brings a far more beautiful energy to the listeners, and to everyone on Mother Earth. Currently, I can also relate more to the mood of The Earth King than that of DEAD MAN'S HILL.
You have several projects, Alle Sagen Ja, NDE, Experiments In Darkness, Clophill to name but a few. Can you give us a little update on all these projects? Are they all still alive? Any plans for new releases?
Those projects don't exist anymore, except NDE, which is continued by the other guy with whom I started the project.
Your latest album was Cycling between Sun and Moon, a DEAD MAN'S HILL Vs The Earth King release. Can you tell us something about that?
For me, this is a very intense album. I wrote it when I was suffering from a burnout, so the music carries a lot of emotions. It was also the first time that I was mixing black metal with ritual-like and psychedelic music.
Can we expect a new DEAD MAN'S HILL album in the near future? Or will your next releases be under the Earth King alias?
You can expect both, but it will not be in a very near future. I have 5 new tracks for The Earth King, but don't know yet if they're all fitting together for 1 new album. Some of the tracks are very ritualistic and others are more black metal oriented. For DEAD MAN'S HILL it'll take a little bit longer. I have a lot of inspiration, but not enough time to write it all out.
You collaborated already with several artists, Kenji Siratori, Hrossharsgrani,.. Which artist is still on your wishlist?
No idea, I'm open to everything. I never asked a band or project for collaboration 'til so far, but if someone feels compelled to collaborate with one of my projects, and I like what the other project does, then I'll certainly be open for collaboration.
You will be one of the guests at the next Porta Nigra festival. (The Belgian and German leg of the 3 day festival). What may we expect?
The only thing I can say at this moment about the performances for Porta Nigra is that it will be a mixture of old and new songs. We will try to make it as powerful as possible.
I know there are a few heroes of you on stage those nights, so I guess you are pretty excited.
Yes, the last time that I saw some of those bands performing live was more than 10 years ago, so i'm really looking forward to see them performing again. And of course it's an honour to share the same stage.
You barely play live, your last Belgian gig was in 2008 if I am correct. How come?
The last time I performed with DEAD MAN'S HILL in Belgium was indeed in 2008. In the time between now and then, I did some performances in Germany, Austria and Portugal. Mostly I do 1 performance a year. I never actively search for concert organizers, but if someone asks me to play somewhere and when I have time, then I go.
Are there more gigs in the pipeline?
No, at the moment there aren't.
Another fact that I really like about your albums, is the artwork and your videoclips. Who is responsible for those?
The artwork of the albums is mostly done by the record labels, companies which are hired by them, and sometimes it's just made by friends.The official videoclips are also made by friends.
What is on the DEAD MAN'S HILL agenda the following months?
Hmm, I don't think there will be much activity in DEAD MAN'S HILL in the following months. Now I'm busy with preparing the concerts for Porta Nigra, and after that, we will see where inspiration (and time of course) will bring us. And when it's 10 degrees or more, I'd rather like to spend my days in Nature and create acoustic music there :O)
Thank you for the answers and see you in Aarschot!

review of th Porta Nigra gig:
http://www.peek-a-boo-magazine.be/en/reviews/ordo-rosarius-equilibrio-in-slaughter-natives-rome-triari-mentalplastic-bodyfiller-empusae-dead-man-s-hill-mr-manuva-porta-nigra-1-6-2013-aarschot-belgium/
Jurgen VANVLASSELAER
16/05/2013
---