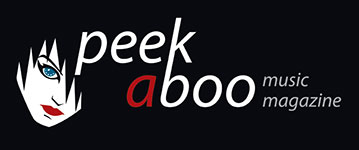 like this interview
---
AUTO-AUTO
You can call them sick and disturbed, but they make great music and are not afraid of calling 999 bands suckers!
01/08/2013, Filip VAN MUYLEM
---
Until a few weeks ago I had never heard of Auto-Auto, but someone twisted my arm and I decided to interview them … I have to warn you all, some answers are not qualified for minors …
It's a bit strange to call yourself Auto-Auto, why did you do it and what is the meaning behind it?
Aren't all band names strange? You take a name and make up an image for yourself? Really, please let me know in which universe this behavior is actually not classified as a mental illness?
How would you describe your music?
We like punk, and hip-hop and blues and rock and pop... and well basically most things that are not part of the so called "scene". It's pretty safe to say that we got into the so-called "scene" by pure mistake since we had a weak time in our youth listening to shitty synthpop music (please forgive us, we all have those moments). We don't aim to make synthpop, we aim to make cool music that we would like to hear. Or rather cool music to which we are listening... Anyway. We have an electronic base and the reason that our albums sound so schizophrenic (is this a theme now? Mental illness? DARN) is that our different tastes in music all reflect on the albums we made so far. Being bound by genres is boring anyway.
How did you survive the early years without a record company and how did you get signed?
We ate and drank like any other human being? Also, we were "never" not signed. Erik and Me made a few songs at home and played them to some friends. All of a sudden a newly started label in our hometown of Gothenburg, Sweden, wanted to sign us and since then... Same thing with Out of Line, a fan played them our music – they contacted us and wanted to sign us... We never had to work for that.
What is the biggest audience you played for?
It has to be Amphi (2008?) or WGT (2010?)... Don't know how big though. The answer is just big, and we're glad we didn't look out the stage curtains before those gigs 'cause then we would still be sitting backstage, drinking us dead and listening to Ludacris.
I can't imagine you all live from your music, what do you do for living? Anything related to the music industry?
Well, Elliott is the one who comes closest, he's supreme overlord over live sound at a club here in town, aside from that he tours like a restless demon with, among others, our friends from Aesthetic Perfection. Erik is yakuza master chef of a local restaurant and Gordon scrubbing the intake manifolds on a boat... with the occasional mixing and mastering job on the side.
There are 1.000 electronic bands. What's the difference between you and the 999 others?
The other 999 suck. I couldn't stand listening to any of them as much as I've listened to Auto-Auto in the past. We don't strive actively to be an electronic band. We just happened to be by chance and design. We all have different backgrounds in everything from classical music to punk rock and metal.
What is the meaning of 'Backstabber'? Why did you want to call a song like this, what happened?
A Mexican guy called Pepe stabbed me in the back. "Hunting accident" we told our then new label boss from Out of Line the first time we met him and Gordon was on crutches.
Funny thing for us in Belgium is this song 'Rabbits of Belgium'. Can you explain why you called this song like this and what's the relation with the lyrics (strangely enough it's musically speaking a copy of a Depeche Mode song 'Enjoy The Silence')?
We played in Belgium in Antwerp at... eh.. Hof Ter Lo?? Is that there? P90 is Amstelveen right? God I'm confused with these tour dates, it all blurs together. One of us got really wasted and stayed up petting the rabbits close to the venue... ALL NIGHT. Man did we have a not so comfortable band talk the next day about staying in shape so that we could do our gigs. Anyway, funny thing is that in a review of this album and in particular this song, someone read in a very nice political meaning in the lyrics. They are always what you make of them yourself you know. As for the referents you are mentioning, never thought about it...
How much copies from the EP 'The skies are your hunting ground' have you sold yet and how are the reactions so far?
Nothing, since it's free for download. Go grab a copy yourself at http://theskiesareyourhuntinground.auto-auto.se. While you're at it grab some remix kits and mash us up like potatoes. Reactions, however, are fantastic, never had these good reviews for anything before and we're really pleased.
'Weekender' sounds a bit like Depeche Mode and vocally speaking like XTC or at least with speeded up vocals. How would you describe it (I love the piano synth in it)?
The entire song is a mistake. I just wanted to try out a new piano soft synth that I downloaded and just punched a few bars into my tracker (yes, TRACKER, you read me right). And out came this song. We finished it in a few hours of a break that we had from our normal jobs. It wasn't recorded in our normal studio but rather in our "upstairs at Eriks studio", which is why the vocal setting differs a bit from the rest of the EP.
Can you say something about the artwork (as I got only the music)?
Yes I can. Thank God we finally got to do our own on this EP. The cover is a picture of the screen of my Amiga 1200 with the names of the songs on the EP. Anyone who figures out the reference to the title without using Google wins a half drunken bottle of club mate and a night with us in the studio.
Can I say you all have a weak spot for retro and fur sure for the '80's?
You can say a lot of things. It's all those video games that fucked up our minds in the 80's. That's why. Nowadays we just run around in dark rooms, listening to monotone music and eat pills.
What's a 'yellow streak' (I love the melancholic sound on this one)?
Funny thing, Erik had to tell me as well when he wrote the bulk part of this song. A yellow streak is when you drive your car through a shitbunch of yellow lights and finally hit the red one... A nice reference since Elliott is the only one of us who has a driver's license and he did not participate in the writing of this particular song.
Who would be your dream remixer?
Anyone who is retarded enough to make something completely unexpected. Joakim Jennerfors did a fantastic job once on our 5:57 track on our old totem remixed EP. Check it out here: http://totem-remixed.auto-auto.se
This remix is more than great. Other favorites are the mashup that Breezesquad from Japan made with our Herr Schneider and Paraloxx "Don't talk about love"..
Are there many clubs where you can play in Sweden? How is the scene over there?
No and horrible. All people are old and the growth rate of the scene is -100%. Almost all the new bands of this "scene" stink like a donkey dick.
Sweden has for sure a good history of great bands, but is there a great future?
For us and the Swedish music scene in general the answer is hell yeah. For the goth-dark-electro-whatever scene the answer is no. I don't mean to start beefs but if Vanguard releases another song I will peel of my skin and post it to the UN's committee for torture...
Question for Gordon: how hard is it to keep a Facebook page of a band up to date and free from negative vibes? Do you also promote the band, actively? How do you do it? So far only 34 people are talking about the band, a bit on the low rate?
It is not hard. At all, we all do it actually. But we are currently lodged in the studio and don't care much about that. When we release something we pump it up just like the jam.
How big is the chance that you can take over Germany and what's the master plan?
The master plan is as always to record the best album yet and listen ourselves deaf to it. As far as taking anything over, we're still in it for the fun and when it stops being fun we'll quit. Just like we all wanted to do from time to time.
Your record company is Out of Line, how does it work for you? What do they do for you? Is it correct that certain festivals have a contract with record companies so that bands from their company can play at big festivals? It must be hard for unsigned bands to make it, right?
This is absolutely not the place to comment on label politics, we are not Ashbury Heights and we don't whine or praise in public. Can't say if it is hard for unsigned bands though, there is rare good unsigned music... but well. What to do.
Will there be soon a full album? Any other future plans?
Yes, we're currently writing it. Matching schedules is the hard part. The musical equipment is there and as soon as we sit down the songs write themselves.
Thanks for your time!
Nonononono, thank you!
A link for the fans:
http://theskiesareyourhuntinground.auto-auto.se/
Filip VAN MUYLEM
01/08/2013
---