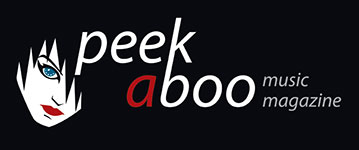 like this interview

---
THE ARCH
In all those years we had lots of good times when we played gigs all over Europe.
28/09/2015, Benny CALUWE
photos: © Marquis(pi)X
---
On the weekend of 18 and 19 December, BIMFest is organised again in Antwerp. It is one of the sole Belgian festivals that gives REAL underground bands the opportunity to show their art. One of the main acts is The Arch, a legendary band in the underground that still has a lot to tell, especially with a brand new album coming up!
When will your new album be released? Tell us all about this record! Will it be released on Echozone like the previous albums?
Before the end of this year. Actually, there will be 13 brand new songs on it. All tracks are recorded and mixed. Everything has to be mastered yet. It will not be published by Echozone. We were unhappy about them, because of their lack of promotion. We don't know yet on which label the new album will be released. We are still looking for the best deal.
Who has produced your new album?
Erik Van Wonterghem did the mix of Beating The Balance. Engine In Void was mixed by Jack Daniels! Now we came in contact with KGB. He did the production and the mix. A few years ago he worked with Antler and joined several bands like Flesh and Fell. He also cooperated with The Neon Judgement and worked in studio Square Brussels. We feel he did a great job producing our album.
Your previous LP Engine In Void dates from 2011. The album before that dates from 1997. What happened in between?
The same stuff as always: being lazy, touring Europe, jamming, drinking, recording and being lazy again. We have made our EP Beating The Balance and we wrote all our songs for the new album.
In June you played in Germany on the farewell tour of The Neon Judgement. Were they an important influence for The Arch? Or are there other bands more influential to you?
During the years, we were in contact with The Neon Judgement, down from the eighties. We would lie if we say they didn't have any influence on our tracks. As a matter of fact, any band we really like, will have some influence on our songs, like The Cult, Front 242, Pink Floyd, Bauhaus, Wire, Killing Joke, Tom Waits, Nine Inch Nails… and a lot of other bands.
Babsi from your classic Babsi Ist Tot refers to Christiane F's friend Babsi. Do you often find inspiration in literature or popular culture? Or are the lyrics especially based on your own experiences?
At the moment, our lyrics are mainly inspired by the, in our opinion, best writer ever: Jack Vance. In his later years, he didn't write himself anymore, because he was blind. So, he dictated to his wife, who had to write it all down. A couple of years ago, he died at the age of 96.
In 2013 The Arch played at The Castle Party in Bolkow, Poland. Is that the coolest location you ever played? Are there other festivals or concert halls you have played that fill you with pride?
The Castle Party was pretty cool. But small venues can also be very strange and inspiring, like The Matrix in Bochum, the Barba Negra in Budapest or the Moritzbastei in Leipzig. And festivals like Mera Luna and Blackfield are cool too, or The Bikini Club in Barcelona and Sala Arena in Madrid… In all those years we had lots of good times when we played gigs all over Europe.
In October The Arch frontman Gerd Van Geel will join Simi Nah on stage in Retie for her Be my guest v2.0- show, where she and her guests will bring covers of new wave classics live. How did this co-operation start?
Simi and KGB of Simi Nah are blown away by the new record… And KGB is doing the mixing and mastering of that record and also the live mixing of The Arch. So we have a good connection. They asked Gerd to join them on stage, not only for Be My Guest, but also for a gig in Valencia.
In the past The Arch recorded a version of I can't live in a living room, together with Peter Slabbynck of Red Zebra. Is there another track you want to give a The Arch treatment? Are there still other artists you would like to work with?
On the new album, there is a song in which Ronny Moorings of Clan of Xymox is involved. Giving tracks an Arch treatment is not a priority for us. We have too many songs of our own to work on.
Saturday 19 December you will play at the BIMfest 2015 in Zappa, Antwerp. Practically a home game for a band from Breendonk. The Arch will play at BIM for the second time. The first time was in 2008. What can we expect?
We will present five or six tracks from our new album in combination with a few older songs. We are looking forward to it! BIM is a great festival that is always pointed in our agenda.
What are the plans for 2016? Have you booked other shows to promote the new album?
Of course, we would like to do a lot of gigs to promote the new album. We will play as many gigs as we can manage next year.
Benny CALUWE
28/09/2015
---