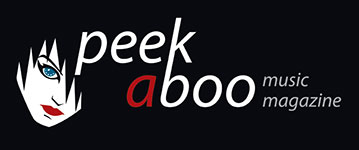 like this interview
---
KINEX KINEX
Inviting all the ancient gods to a Christmas party.
27/09/2015, Pascal VERLOOVE
photos: © Picture 1 by Snorry - The Horns Photography
---
Raphaël, you are the leader of a great true rock band (Organic) and also the man behind Kinex Kinex, a solo electro project, miles away from Organic. How many different personalities do you have in total?
In fact, there is no leader in Organic, I am the frontman on stage, but Joris Oster works a lot on the sound of Organic and so does our drummer Olivier Justin, who also did an excellent job during the mixing of our latest album "Empty Century".
So, I think, I have two personalities. One for the day and one for the night. Like everybody, isn't it?
When you sit in your home studio, in front of your keyboards for instance, and start composing something, do you know immediately whether it will be for Kinex Kinex or Organic (or none of the two)?
It depends on the moment, but I do not know precisely. Sometimes, I propose to the other members of Organic pieces of songs I've composed but, in the end, the composition within Organic is collective, in Joris Oster's studio. At home, I now mostly write for my own projects and I indulge myself in my crazy world. I am also working on soundtracks that will be used as background music for theater plays.
I have googled "Kinex" and found a Slovakian engineering company and an American Biotechnology company – which of the two inspired you?
None of those two. I was thinking of an old, ugly building set toy (called "K'Nex" – Ed.). Then, I thought I would duplicate the word to give something nice. That's actually how Kinex Kinex appeared in my mind!
I think that Kinex Kinex has a real Belgian side which, of course, is not a drawback! But you show some Belgian surrealism, like not taking yourself too seriously. This may be linked to the titles of the songs and what you're talking about – is this on purpose?
Yes, I agree, but this is not something I calculate, there is no strategy at all.
When I compose, I put myself in the shoes of a character that I see in my mind, and I create a whole story around him or her. I try to find something that looks like personal mythology, but I'm not trying to be Belgian, I completely don't care about my country, said without malice.

What do you like more about Belgium and what do you dislike the most in Belgium?
What I like more: the new wave culture we got with Front 242, Nacht und Nebel or Neon Judgement. And Also the writer Jean Ray.
I hate our politicians and I do not like Tintin, which is frankly wrong fucked. Also the "Stromae culture", Maurane, Axelle Red make me sick. And my stomach cannot stand fries anymore…
And also there are two communities in this country that ignore each other completely, where is the future for a country like that?
Your brand new release is called "Polytheistic Christmas" (on Wool­-E ­Tapes) and mixes porn movies, screams of the Lycans and Christmas time... have you been disappointed by Santa Claus once to desecrate Christmas this way?
Well I need to blend everything, eat and vomit to create. This removes the toxins and produces a disgusting paste. I think I'm sadistic with Santa Claus, but he deserves it.
Each year, pedophiles hide behind the clothes of Santa and try to abuse children. It's scandalous.
So, inviting former gods to the feast, I destabilize this old and ugly guy.
« Le père Noel est une ordure » (« Santa Claus is despicable » - very famous French comedy – Ed.).
This tape also comprises an amazing cover of "10:15 Saturday Night" (of The Cure) sung by Claire Wilcock and you said that Kinex Kinex is a group that should host collaborations: could you name your top 3 artists you'd like to collaborate with in the future (or in your dreams!).
Steven Brown (from Tuxedomoon), Jean Jacques Burnel and Diamanda Galas.
The sound of Kinex Kinex is very much influenced by the late seventies – early eighties cold synth bands. One could hear some influences like Snowy Red, John Foxx or even sometimes the first OMD. Are you nostalgic of that era?
Indeed, the production of that period was fantastic!
There was, at that time, a real record industry supporting this. Sound engineers were able to work directly with analog products, real signals.
I am very sensitive to the melodies and also some form of poetry. There was a kind of symmetry in music during those years. If you listen to Kraftwerk for instance, their sound is so well ordered that you can consider that their music is totally symmetric.
I'm a big fan of the first album of Talk Talk, I have never found better than this huge talent with this kind of naive production.
People who have seen Organic live know how much energy you guys manage to deliver – how do you prepare the Kinex Kinex gigs – I suppose this is a completely different experience for you, being alone with your machines. What do you do to keep the contact with the audience?
I am currently working on the scenography with a coffin on stage. I will try to animate the show with some film projection, I try to provide a very special show…
What is your best musical memory of the last 12 months?
I saw All Your Sisters on stage and I got a slap. This band I really cool.
Thank you so much and let's discover what a Polytheistic Christmas really is at the Café Central for the next Fantomatic.Night on October 1st!
Pascal VERLOOVE
27/09/2015
---