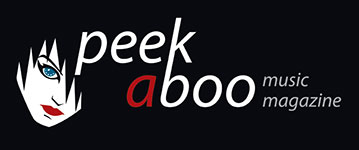 like this interview
---
STADT
We will never be more famous than Stadt Hannover, but hey, we can try...
26/09/2015, Didier BECU
---
Escalators is the second album by Stadt. Forget the German name, they might be obsessed with Krautrock, but they're from Ghent, Belgium! Their newest record is a very diverse (sublime) matter: from experimental to poppy psychedelic stuff. Time for some explanation!
Hello, let's start with the beginning. Introduce us to Stadt. Who are you and what do you play?
Stadt is a musical brew, cooked by two driven brothers from Ghent: Simon (drums) & Frederik (guitar) Segers. They picked the stray Dutchman Fulco Ottervanger (vocal, keys) and the solid Joris Cool (bass) off the street. The music can best be discribed as 'krautpop'.

Why the band's name? Why in German, and are you aware what happens on Google when you click the word Stadt?
We really like German sounds and we all love the German kraut movement. A city is a vibrant place that is always in a state of change, where many influences are joined together, just like in our music. Yeah, the Google issue, it is annoying sometimes. We will never be more famous than Stadt Hannover, but hey, we can try...
The band is formed by two Belgians and two Dutchmen. Of course I know that this is a coincidence, but a kind of funny combination as it keeps the balance right, not?
Actually only Fulco is from Holland. But as balance is really important to us, Joris, who currently lives in Antwerp took it upon him to be the second Dutchman. We're all very grateful for that. No, really!
Forget Holland (sorry), but in fact you're part of the Ghent (Belgium) music scene. I am living there too, and I really do think the scene is very healthy: lots of great underground clubs and a very varied bunch of styles. Agree?
Yes, I agree. The scene is quite open-minded. I have the feeling that people are more and more interested in all kinds of music, not only that one thing that identifies them. And organizers have the same spirit. Jazz, classical and rock can be programmed in the same venue. There are also just enough clubs that give bands the opportunity to experiment on stage. We did three years of experimenting under the name of Marvelas Something at the Charlatan. By trying loads of different things, we finally knew how we wanted to sound (at least for now).
You state that you're the best kept musical secret of Ghent. That sounds both great and tragic. Explain, and don't tell me you want to be a secret forever!
I think it was published in the book '9000 Toeren', that describes the music scene of Ghent, and it began to live a life of its own. Of course it's not our ambition to remain a secret; playing live is really important to us, because that's how we evolve as a band. And the audience also gives you the energy to keep on going.
Escalators is your second album. Does it differ much from your debut?
The songs were created more organically. Everyone was more relaxed; if anyone had an idea, we recorded it without discussing beforehand. When listening back to it a few days later, it was easier to decide whether it was good or... subject to revision. This way of working resulted in a more coherent sound, and it was more fun to create this album. No frustrations, no memory loss, no endless rehearsing or pointless decicsons… just recording the material and listen.
I heard so many things on your album: Beach Boys psychedelica, Talking Heads, but also the dark sound of Bowie's Berlin period. Can you see that point, but is there something like a Stadt sound?
I think the 'Stadt sound' has a lot of ingredients. Some of them are mentioned above. We hope to find new flavours every time we start a song, but we're also conscious about what the Stadt ingredients are. And actually the ingredients are 4 different personalities. The post-punk attitude of Fulco, the krauty bass lines of Joris and the more psychedelic 60s sound of the Segers brothers.
Why the name "Escalators"? And why is that title track so weird? It seems like you've eaten a bag of magic mushrooms!
It's a steady, darkish groove, inspired by the image of introverted people on escalators in busy train stations, looking away from escalating threats. It began as a very vague idea with a lot of improvisation. After recording it, it was the first track we were really excited about, and so it became the album title. And actually the track is not that weird at all, it is one of the more simple tracks. It contains just a few ingredients on which we did some improvisation.
Your album will be released at the end of October. What are the plans?
Play live! We live to play live. It is the only way to get closer together. So we're really looking forward to this release club tour in AB, De Roma, N9, Handelsbeurs,... (all dates can be found on our website stadtmusic.be or facebook page www.facebook.com/stadtmusic).
Creating new stuff is our addiction; both by performing live, but also in the studio. So we already booked a studio to work on the next album.
Two final questions we always ask. What's your favourite record of all time and please state why!
Hmmm, I don't really have an all time favourite. It depends on which period in my life… As a teenager I was looking for complex high energy music, so I listened a lot to Frank Zappa: Overnight Sensation, Aphex Twin: Drukqs, Miles: live, evil. Later I had an obsession with the repetitive kraut rock of Can, mainly their albums Tago Mago & Ege Bamyasi. Jaki Liebezeit is an amazing drummer and some of their music is still modern today. But also Kraftwerk, Captain Beefheart… But I still try to follow the new releases because there is a lot of new inspiring music these days like James Holden: The Inheritors, Timbre Timbre: Hot dreams, Flaming Lips: Embryonic, Unknown Mortal Orchestra: II,...
Funny that your album is called Escalators as our last question is always: with whom wouldn't you mind to be alone with in an elevator for 8 hours and what would you do?
I think it wouldn't matter... if I knew I would be locked up for 8 hours, I would probably freak out because I don't like confined spaces. Maybe Bill Murray's apathetic face could be a soothing factor at that point...
Stadt will perform at Ghent in De Handelsbeurs on 17th December with Kiss The Anus Of A Black Cat and Radial Sequence.
Didier BECU
26/09/2015
---