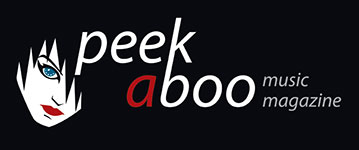 like this interview
---
NOIRE ANTIDOTE
'Negative etiquette' resemblance the negative sides of human behaviour but more translated into a feeling.
05/12/2018, Masha KASHA
---
Noire Antidote is an experimental & witch house influenced project based in The Netherlands. Dark distorted bass-lines, noise, moving neoclassical melodies combined with agonistic chants echoing through the music. Lurking in the darkest corners, wanting to expose everything that is wrong in this world. Creeping around, waiting for the right moment to strike by pushing through with powerful sounds. Almost two years have passed since Noire Antidote set his first mark with his debut release ''I Know Where the Wolf Sleeps.'' Since then the project has been growing exponentially, playing many shows over Europe and even in Russia and the U.S.. The next chapter of Noire Antidote's story is about to be unveiled, on 22/09/2018 ''Negative Etiquette'' has just seen the light of day.

Could you tell some words about yourself?
I'm Benjamin from The Netherlands, currently 24 years old, student at an art academy studying illustration & animation. In my free time I produce under the name Noire Antidote and some smaller side projects which are currently in preparation to have releases next year.
How do you describe the style of your music?
If you really have it to give a name; I combine the genres post-industrial with Witch House together with classical elements like choirs, piano & strings but there's also a harsh element of dark distorted baselines and aggressive drums.
How do you compose your music?
I compose my music with software and hardware synthesizers although I do not own very much so it's more the software I'm using. I also like to use choir samples and reform them into something new. I try to add samples and small details from everyday sounds which are added very subtley. Inspiration comes from everything but then I'd tend not to get any source of inspiration from anything during writing & producing.
Which is a particular key track from your last album for you?
It's more the album in it's entirety. Negative etiquette resembles the negative sides of human behaviour but more translated into a feeling. All songs have been handpicked to be in a certain order. There are key tracks in the album which display a certain pattern but I always like to leave that open for people to interpret it themselves.
Who is actually responsible for your artwork?
I'm making it all by myself. From concept to realisation.
You have already played in various places of the world. What was your most favourite or unusual place to play live?
I don't know if I really have a most favourite place. I like to visit new places so the fact that I did have the opportunity to visit new countries was already more than I asked for. I don't mind performing anywhere as long the sound system is great. I did perform in this art gallery at the beginning of this year, that was really nice but normally I just play in venues. But I do have the wish to perform in an abandoned church one day.
Do you plan to introduce some vocals into your tracks or do you rather prefer to stay instrumental?
This is a question I do get very often lately. I honestly don't know yet but for now I don't think it's necessary. The music and atmosphere needs to speak for itself in this project. Perhaps some guest vocals or spoken words would be something to think about in the future but it's not something I want to put my main focus on at the moment.
How long did it take you to get to where you are and how did you start making music?
Noire Antidote was founded in 2014 as a side-project because I still had my focus on my other project. I'm also active in other bands and had the pleasure to be a live session musician to build more experience for acts such as Angels & Agony (still working for them) Alien Vampires, Cynical Existence, Velvet Acid Christ & many more. In 2016 I felt like I wanted to get more out of the project so I decided to get in contact with the French label Audiotrauma. Later that year the first album ''I Know Where The Wolf Sleeps'' was released. At the beginning of this year I decided to quit my main project to focus more on Noire Antidote which has been for the better ever since. And now we're here with my second album and I couldn't be happier with the whole proces in such a short timespan.
What are your favourite artists?
There are so many artists I really like so it's very difficult to pick any favourites. I think we all can relate that over time your taste in music switches to something different for a while and then falls back on things you haven't listened for a while. This happens constantly. I'm currently having a fallback on IAMX & Diary of Dreams. The new Coma Alliance album was brilliant as well but I also really love the surreal piano work from Adrian Klumpes or the tranquil album from Forss 'Ecclesia'.
An artist who definitely deserves a mention is STAHLR, I stumbled upon her work recently when she was announced for the Noize of Life festival, she played a show right after mine and it felt so refreshing! Great production and she has an amazing voice.
But I also really like Radiohead, Agent Fresco, Forest Swords, LEGEND, Zola Blood & Fedaden. The list just goes on and on, there are too many talented people on this planet and I'm definitely forgetting some names I'd really like to mention.
Can you leave a message for Peek-a-Boo readers?
I hope I was able to give a proper introduction about myself and my music and I hope you will have a listen to my recent album Negative Etiquette. I would also like to advise everyone to keep on the search for new artists to listen to, especially locals. We have all the big names we know and love but there's so much more than that.
Masha KASHA
05/12/2018
---