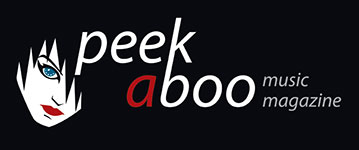 like this interview
---
DOPPELGANGER
'We are goths, and we only remember the sad stories :)'
24/11/2018, Masha KASHA
---
DoppelgängeR is one of the most famous and oldest gothic bands in Russia. The band was formed in 1994 in Moscow and in 2009 celebrated the 15th anniversary of the band.
I know that your band has existed for a very long time. Could you introduce yourself to the Peek-a-Boo readers?
Hey. We are DoppelgangeR, we were formed in 1994. We have released 9 full-length albums and several EPs. We play gothic rock. We changed the lineup several times to remain as a duo. We are pleased with the cold sound, so we use electronic drums and we are quite happy with ourselves.
The name DoppelgangeR sounds like some haunting sci-fi character. Is that so or is there another story?
Dmitry Flo: The band took its name in honour of the same-name song by Die Krupps from the album «I» (1992). We do not invest in this name any secret meaning; it is simply mysterious and mysterious.
What is your favourite album from your discography and why?
Dmitry Flo: My favourite album is «Whispers behind the heaven trees» and the last one is «Candylights». In my opinion, these two works get the closest to what I consider a perfect album. Compared to other albums, these are the two most mature works, both in terms of arrangement and in terms of sound.
Black CaT: I like all our albums. I can't say that I like one album and not another. In each there is something good and something not very good.
I see you travelled to a lot of places. Which festival do you like the most?
Black CaT: We liked all the European festivals at which we performed. It is very cool to be part of a huge community of like-minded people.
Any funny stories to tell about your tour?
Black CaT: We are goths and we only remember the sad stories :)
You are actually a Russian band. Do you have any songs in Russian and if not why do you mostly opt to sing in English?
Dmitry Flo: We really like how the English language fits the music. English and rock 'n' roll are two parts of one whole. The Russian language is quite cumbersome for the music that we play. We always sang in English and there was no desire to sing in Russian.
What can you tell us about the Russian gothic scene? Did you spot any differences between the Russian and the European one?
Black CaT: In Russia, everything happens in waves. In the early 2000s there was a fashion for the Gothic but in 2008, it came to naught. Now again there is an interest in such music in Moscow, many Gothic concerts take place, sometimes even 2-3 events in one day. Many bands from Europe began to perform in Russia; Russian bands are also not far behind. Often there are gothic parties with DJs, without bands.
Dmitry Flo: There are differences. First of all, of course, the mentality is very different. If at concerts in Russia you can easily rock the audience and organize a cool bunch in front of the stage, in Europe at concerts people are mostly calm and you feel like you're doing something wrong :) But then it turns out that the CDs and the merch has already sold out and the line for autographs lined up for you.=))) In Russia, the audience is more emotional.
What are your future plans?
Dmitry Flo: Now I am writing new songs for DoppelgängeR. Then we will learn and record all these songs.=)))) So there will be a new album soon. I have two musical projects and a lot of work with them. For the next 10 years, there is definitely work, unless of course, I am buried before then.
Any message you want to leave for the Peek-a-Boo readers?
DoppelgangeR: Friends - all the best to you from DoppelgangeR. Listen to our music, buy CDs and come to our concerts. The most important value in this world is to remain yourself. We wish you that.

BANDCAMP
Masha KASHA
24/11/2018
---