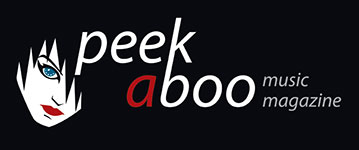 like this interview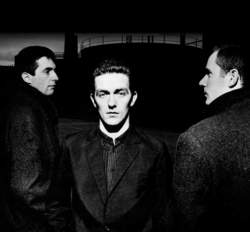 ---
THE BLADES
Too Late To Stop Now!

The Return Of The Blades - An Interview With Paul Cleary
10/12/2018, Kevin BURKE
---
The band The Blades are the real-deal, the working class heroes of Dublin's inner city, Ireland's answer to The Clash, a punk band with possibilities who could crossover to a wider appeal, for a time the only Irish band that mattered. From the beginning The Blades were not carving the same conventional route as U2 who, at the start were sticking with the same well-pioneered rock sound of the day, instead The Blades were embracing the sounds of; Mod, Ska, New Wave and combining them with the raw-angst punk sound that was already in place and well honed.
Hailing from Dublin's Ringsend, the brothers Paul and Lar Cleary formed The Blades along with drummer Pat Larkin in mid 1977, however this lineup only lasted until 1981 when Larkin was replaced by Jake Reilly at the same time expanding the sound with brass to cement a full Ska-vibe, a further change occurred with the introduction of the ex-Vipers bassist Brian Foley to add to that dub-thunder.
The first release which came to the rock establishments attention happened in 1982, bringing front-man Paul Cleary fully into the spotlight; "The Bride Wore White" single-release gained critical acclaim, voted the single of the year and Paul Cleary voted the best songwriter in the Ireland above Van Morrison and Bono. The one and only album arrived in 1985 titled "The Last Man In Europe", a well-recieved long player, highly acclaimed as a showcase of the talent of both of the bands and the songwriting, but all this was short-lived.
Calling time on the band in 1986 and snubbing the 'Self-Aid' show in Dublin that summer, where, watching millionaire rock stars back -slapping each other while dole quese increased was to be the last act of defiance against a music industry they had become increasingly disillusioned with,
With the untimely passing of Lar Cleary in March of this year we thought we had felt the last cuts of The Blades, but they have rerurned, unleashing a single, the poignant "You've A Broken Heart" and contiuning on with their annual concert this year the band refuses to go quietly and be fall through the cracks of the Irish music scene.
The following is a brief questions and answer session with Paul Cleary surrounding his experiences of the time, the music and the band.
What was the biggest influence on the music of The Blades?
"Definitely the D.I.Y. ethic of the punk explosion gave myself and my brother Lar the belief that there was nothing to stop working-class lads like us forming a band and writing our own songs, even though, to be honest, we really didn't have a clue on how or where to start. In terms of musical influences we loved The Pistols, Jam and Clash, as well as being immersed - via my Dad's record collection - in the music of The Beatles, Buddy Holly, Ella Fitzgerald, Burt Bacharach etc.Lar was also a big fan of Hank Williams, Merle Haggard, and Gram Parsons, I loved Motown and Philly Soul while Pat (our drummer) was a big fan of Slade and other loud pop music of that nature. So looking back now it seems that between the three of us we had soaked up most of what was good out there even before 'punk' ever happened. With those type of influences we were more than ready to go once we decided to get instruments, get serious, and get out there!"
What are the best memories you have of the music scene in Dublin in the mid 70s?
"There was a great sense of camaraderie and community between the bands, Dublin was - and, in a way still is - a small town, so everyone got to know the other bands and their members very quickly, of course there was 'competition' too, but nothing nasty, everyone knew everyone else's business and if someone needed to borrow an instrument, or even a musician, there was always help when needed. Also the people who came to the gigs , particularly in the early days, were very knowledgeable and I had some great conversations, and learned a lot, from talking to people before and after we played. As well as that there were journalists and enthusiasts such as: Karl Tsigdinos, Tony Clayton-Lea and (the late) George Byrne who wrote some good reviews, but even more importantly told us face-to-face that we, The Blades were a great band with great potential and should keep pushing no matter what. When you're a shy, insecure 18-year-old songwriter, that type of support and encouragement is invaluable. We had some great gigs in The Magnet Bar in Pearse Street, Dublin, it was just down the road from our homes in Ringsend, so we felt very comfortable in that particular venue. It was very small and very sweaty but we loved it and I'm pretty sure the crowd did too as we very quickly built up a fan base of regulars who came every week without fail. I used to compile cassette tapes of my favourite songs to play after the support band played and before we came on, the idea was to try to create a type of 'club' atmosphere similar to a Northern Soul meet or something of that nature. It was a magic time, we had our hopes and dreams ahead of us......Those were the days!"
How did the band keep their momentum between the release of the first single 'Hot For You' and the album finally five years later in 1985?
"It wasn't easy when Pat (Larkin) our original drummer left the band, but myself and Lar were hooked at that stage and so were grimly determined to continue. Pat's leaving triggered a series of changes, firstly Jake came in to replace Pat, we were so lucky to have found Jake who not only was a great drummer but a fan of the band and therefore knew most of the songs before we had our first rehearsal. Then I decided to switch from bass to guitar, so we needed a bass player, again we were so lucky to recruit Brian who had previously played with one of my favourite Irish bands The Vipers. But personally I found it very difficult when my brother Lar left the band around '81/'82, even though we didn't always see eye to eye, I always looked up to him and sought his approval whenever I wrote a new song or had an idea for a photo- shoot, video or basically anything to do with the band. I needed his imprimatur, which he always gave without rancour. I knew it would be impossible to 'replace' Larry with another guitarist so I decided to take a different route and look for a trumpeter and a trombonist - enter Frank Duff and Paul Grimes, two gifted musicians with great professional attitudes and easy to work with, affable personalities - I was also very taken with the sound of Dexy's Midnight Runners and thought we could change direction slightly using the brass to play opening riffs which would also bring me closer to the music of Motown and Stax which I always loved and always wanted, in some way, to try to emulate. With all the above happening over a period of two or three years, it really was the blink of an eye from taking our first tentative steps into Ramport Studios South London - where 'Quadrophenia' was recorded - to make 'Hot For You' in 1980.....'blink'....... to 1984 Livingston Studios in Wood Green, North London to record our debut album 'The Last Man In Europe'."
Do you think by 1986 that The Blades as a band achieved what they set out to do?
"Genuinely not sure if we had any specific goals as such, at the beginning we were just high on the improbability of it all, and were waiting for someone to tap us on the shoulder to say: ''Right, you've had your fun, back to reality now, and smarten yourself up''. As I said in my previous answer, each year just flew by and we never really sat down to take stock of achievements accomplished or ambitions realised. I do remember queuing to see local band The Vipers playing McGonagles in Dublin and saying to my brother Larry that perhaps one day we'll have a queue of enthusiastic people outside a venue waiting to see The Blades, I think Lar said 'Maybe', but not in a negative way. Cut to months later and the three of us - Lar, Pat and myself - are heading in to The Magnet Bar Pearse Street after the soundcheck in Pat's old 'Gas Company' car to play our regular Friday night slot, our crowds were growing in numbers at that stage and we were getting better and more confident on stage. Anyway, there was a traffic diversion on Ringsend Road/Pearse Street, wasn't there always, and Pat had to drive around the back of the venue and make his approach via a narrow laneway at the side of The Magnet. Lo and behold, what did we see but a very large queue going right down the side of the laneway as we passed..........we looked at each other, more in shock than anything else, no one said anything 'cause we were so stunned to see a crowd queuing to see us, but I think it was then that I thought that maybe, just maybe, The Blades had a chance after all"
Do you think the failure of bands at the time, not only The Blades, to break the mass market was purely down to the record companies and promotion?
"That's a hugely difficult question to answer, I'm really not sure why/how some bands 'break the mass market' and some, like The Blades, don't. The obvious thing to say is that if you're good enough then you'll 'make it', but that's probably too simplistic a statement. Of course it would suit my purposes to blame our lack of success on the vagaries of the perfidious music industry, though the real truth is that I just don't know why some bands succeed where others don't, I don't think anyone does.....even those who are paid to know. There's a well-known quote about the movie business by screenwriter William Goldman which I think is easily applicable to the music business: 'Nobody knows anything'."
On the 15th of December this year The Blades will take the stage at Dublin's Academy, with what promises to be a monumental display and no doubt will be delivered with passion and the vibrations of forty-years ago will shake the rafters of the capital once more.
Kevin BURKE
10/12/2018
---