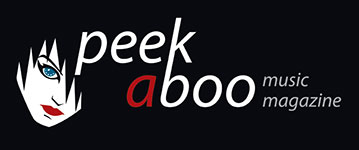 like this interview
---
MICHAEL MCKEEGAN
'We had to approach the songs in a different manner.'
22/12/2018, Danil VOLOHOV
---
Without a doubt, the last album released by Therapy? can be called one of the best records of 2018. "Cleave" has the same well-known sound, which the band introduced on their cult records of the 90s, such as "Babyteeth", "Nurse", "Troublegum" and "Infernal Love". But it seems that Therapy? still keeps experimenting, even when band has already found the right vector for their creativity. Last year Therapy? released their first fully acoustic album - "Communion: Live at the Union Chapel" which received wounderful praise and rave reviews of the band. After a short period, Therapy? astonished their listeners one more time with "Cleave". A few hours after their show in Botanique Brussels was announced all the tickets were sold out. Danil Volohov got the chance to speak with the bassist of Therapy? - Michael McKeegan. In the interview, Michael talked about the recording of "Cleave", the band's DIY-roots, "Troublegum", "Babyteeth", accoustic shows and evolution through years.

This September you released your new album – "Cleave". Listening to the record, I found myself thinking that it's an ideal symbiosis of "Troublegum" with the heaviness of "Nurse" and of course, with your progress and evolution. Can you say a few words about your work on this record ?
I think you hit the nail on the head! For me, if pushed to relate the new album to a previous period of the band it would be that period. Specifically 1993 where we were just moving from the harsher more noisy Nurse sound and incorporating the melodic and hooky elements that we had on Troublegum. 1993 was the year we did 3 EP's (Short Sharp Short, Face The Strange, Opal Mantra) and they were the musical bridge between the two albums. And of course on "Cleave" – it's done with a contemporary sonic approach. So it's like a turbocharged version of all those elements.
How do you characterise the record itself and what does "Cleave" mean to you ?
Personally, I see it as a very succinct version of all the best parts of the Therapy? sound. We spent a lot of time rehearsing the songs so when we went into the studio we were ready to record everything quickly and with a lot of confidence and I think this 'energy' comes across on the record.
Talking about the albums I've already mentioned. "Cleave" was recorded with Chris Sheldon, who also produced "Troublegum" and "Semi-Detached". How it was, to work together after such a pause?
It was actually very, very easy to pick it up and get cracking on the album, we'd kept in touch with Chris over the years and as well as being an amazing producer, he's a great guy. So we had a lot of fun working and hanging out during the sessions.
Let's talk about the process of your work, for example on "Cleave". There are quite a lot of references to recent geopolitical changes in the lyrics of the record, despite the lyrics, there is also a certain tension. So as a musician, can you say that in playing some parts or composing the songs you try to make your listeners feel what you feel yourself? Some emotions affected by some daily and some global things ?
I don't think on "Cleave" we consciously set out to 'capture' these sort of feelings or emotions with the music. Subconsciously I'm sure the lyrical themes and what we were discussing in the rehearsal room fed into the mood of the album. Looking back, one thing I think played a strong part in the sound of the album was that in between the "Cleave" writing sessions we were doing some acoustic tours. As a result of doing these quieter more chilled out sets, I felt when we got in the room to write new stuff we wanted to play loud and aggressive as opposed to the laid-back approach of the acoustic gigs.
Any musician facing a massive reaction to their work starts to perceive their creativity in a different way. So talking about your approaches to work, that has changed the most, after all these years ?
I think we are a lot better at 'ignoring' pressure and expectations/perceptions. I always try and think back to the beginning of the band when no one knew our music and we just wrote and played stuff we liked. That's something we carry with us today...When we wrote "Babyteeth" and "Troublegum" we were just doing what we wanted to do, not following trends or worrying about critical reactions to the music. And though it is harder these days. I really just try and focus on making the three of us happy with the new music as selfish as that might sound. If we are happy I think our fans will be happy!
For Therapy? "Nurse" became a turning point in your creativity. With that said, at that period you were under duress of the record company. So can you say a little bit about the recording ? And specifically – how the fact of your getting on a major label, impacted the sound of the record ?
I would have to disagree, the record label interference came more towards the time of "Infernal Love" when a lot of people outside the band seemed to have an opinion how we should sound. Before that we were left to our own devices creatively and we made the decisions ourselves. It wasn't easy, for example the label wanted us to work with a big name 'grunge' (as they saw it) producer on "Nurse" but we wanted to go for a more cold, clinical sound so we used someone we wanted instead.
You always said that "Nurse" helped you to make "Troublegum" such as we hear it now. However, your early works like "Babyteeth" or "Pleasure Death" are very stylistically different. So is it all about the evolution ?
I think all of the elements of the bands sound were there from the very start, it's just on later albums certain elements got refined or more developed. I think you can hear the line that runs from "Meat Abstract" (Babyteeth), to "Teethgrinder" (Nurse) onto "Wreck It Like Beckett" (Cleave) and how ""Dancing With Manson" (Babyteeth) runs into "Screamager" onwards to a song like "Tides" (Disquiet) or "Callow" (Cleave).
Actually "Screamager", "Stop It You're Killing Me", "Die Laughing" & "Brainsaw" from "Troublegum" existed before "Babyteeth" in different versions but were never fully developed or finished until then. So the evolution runs hand in hand with the influences and so on.
So, you noted that the basic influences on "Cleave" were your early works. Can you say a few words about "Babyteeth", "Pleasure Death" and that period in the life of the band ? It was before you signed on A&M. So were there influences of DIY culture ?
Yes, we came from a very DIY background, Northern Ireland had no real 'music scene' of any kind so we just did everything ourselves. Booked the shows, recorded and released our own single etc. The Warzone Collective from Belfast were very good to us at the start letting us play shows and helping us out. So yes, very much the roots of the band are in the underground DIY mindset. It's stood us in good stead as way before any labels came to be interested we had our own thing going on and we are still very hands on with every aspect of the band.
"Troublegum" became your most cult work. Can you say what you felt recording it and what played the most important role in the "becoming" of this record ?
As I said before some of the songs existed (in different forms) right at the start of the band but I don't think we necessarily had the confidence or ability to do them justice until "Troublegum" they had to develop for a bit so to speak. Also up to that point we had done records that focused on 'noise' (Babyteeth) and 'rhythm' (Nurse) so it felt like the logical thing to develop the more melodic side of the band. It all happened very naturally and there is a big influence in the band of the classic Northern Irish punk-bands like The Undertones, Stiff Little Fingers, Rudi, Protex…so we approached it from that angle. Other than that I was just excited that we were doing a new album and all the songs felt really good to play which I can't say about all the "Nurse" songs!
Talking about evolution, I can't help but ask about your acoustic shows because lots of people know you as quite a "heavy" band ( if it's possible to use "heavy" here). How did you get the idea of an acoustic format and did you have any doubts about it ?
We'd done a few acoustic b-sides and one off shows before but this was a proper tour with a two hour set so we wanted it to be special. To get to this point of course we had to work hard to make the songs sound powerful in the stripped down format. There was quite a bit of rearranging the songs as well which was good...some of the longer instrumental passages didn't work acoustically so we had to approach the songs in a different manner. The shows were absolutely fantastic though, great atmosphere and I think the audiences really enjoyed them, I'd definitely do it again! Interestingly, I found the acoustic shows a lot more mentally and emotionally draining than our electric shows...the electric ones are more of a challenge physically as its all pretty high energy.
And wasn't it hard for you to get back to your usual style after trying an acoustic variant ?
I think it only made us wanted to make the electric stuff harder, catchier and more groovy! Definitely a great experience though.
After the release of "Troublegum" you had "Infernal Love" and "Semi-Detached" – more soft in comparison with your previous works. And in 2001 there was "Suicide Pact — You First" which can be regarded as getting back to your roots. In your opinion, were there any life-situations spurring this evolution from heavy sound, to softer and then back again? Or was there something else ?
I think the answer to all that is indeed 'life'! Things change, moods change, people change. So if you think we've been in this band nearly 30 years then, that's a lot of growth and 'life' going on. Most people if they're honest need to move forward, try different things and learn from the good and the bad, that's what makes life exciting. Same with music, sometimes you need to deal with a few curve balls to develop and try something different. You'll always get something from the experience I think, even if it's only:"I will NEVER do that again"...(laughs)
The last question for today. "Cleave" ends with "No Sunshine" - the song itself is quite depressing and dark. Why did you choose it for "closing" the record? Or using metaphor, did you decide to use a question mark rather than a full stop?
We wanted to have a strong song to close and something people would remember so that seemed like the best one for that slot. And yes it is a bit of an ambiguous ending so it leaves it 'open' a bit. A lot of people have commented on the song and said its their favourite on the album so that's also great.
___________________________________________________________________________________________
Therapy? will play the first show of their 2019 tour at Brussels' Botanique on 23rd January.
Danil VOLOHOV
22/12/2018
---