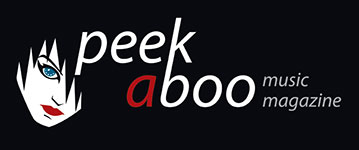 like this interview
---
ADRIANO CANZIAN
Almost Everything That Is Produced Today Makes Me Sick
19/02/2019, Stef COLDHEART
---
DJ/producer Adriano Canzian was the first Italian artist to release his music on the legendary German label International Deejay Gigolo Records. That was back in the early millennium years, in times electroclash became very popular. Adriano Canzian went on releasing new productions and also on other labels such as Space Factory and I-Traxx Red Edition. He released a few months ago now his fourth full length album entitled "Damned" on Icon Series. It's a particular work featuring 12 songs and 12 contributors. A great techno-body or minimal-EBM concept featuring Millimetric, Romance Disaster, Anna Patrini, The Horrorist, Delectro, David Carretta, Christian Lacroix, Furfriend, Yasmin Gate, Khan Of Finland, Federico Leocata and Al Ferox. A highly recommended work for all lovers of 'new EBM'.
We are more used to see you releasing EP's although "Damned" is already your fourth full length album. How much of the early Adriano Canzian sound do you recognize in "Damned" and what have been the main evolutions/changes?
My 4 albums are at the same time very similar, but also very different. Similar because you can hear my trademark, but very different because each album is based on a different concept and topic. The last one, "Damned" is an experiment. Each track was made with different artists and revealing different styles. I wanted to 'contaminate' my sound with other sounds that don't belong to me.
"Damned" is a truly 'artistic collaboration' between you and 12 guest artists. How did this idea and concept come true, did you have personal criteria to select those artists and what has been their real input?
I chose the 12 artists because I like them and because their music is very different from each other. The productions have been made in many ways; each artist had a different conception of collaboration. Some have created loops and sounds, others have written the lyrics and recorded the voice, but I made all the final arrangements.
I can imagine it's not an easy thing to accomplish such a release featuring numerous guests. What have been the main difficulties in the global process and the most surprising songs for you?
In reality it was not easy; 12 great artists with great personalities and a strong character, but we managed to blend our musical worlds quite naturally. I think this happened because we have mutual esteem and respect. The track that surprised me the most is "The Ones" with Yasmin Gate; an EBM / 'sexy' piece. Every time I listen to it, it starts making me shiver.
How do you perceive yourself as an artist/musician and producer when referring to elements such as sound creation, -equipment, -mixing and -production?
I am an unconventional electronic music producer. I do not follow trends and I almost never listen to new productions. Almost everything that is produced today makes me sick. I prefer to draw inspiration from the 'old-skool' music of the late 80s and early 90s when creativity was at the highest level. In fact I only use old software.
I've always been intrigued by your image, which I think is also an important item. What do you try to express and how do we have to connect music and image?
I grew up in the 80s, which was a very creative and transgressive era. The musical groups have given great importance to the image. Men put on make-up and dyed their hair… The image, the photos, the video outfits for me are as important as the music I compose.
We're at the beginning of a new year, but what have been and according to you the most noticeable facts and evolutions in the electro-underground scene during 2018?
As I said before, I do not follow the underground electronic music scene. There are too many releases every single day that I find horrible. And I do not want my ears to listen to horrible sounds so I follow some artists that I love a lot, but only a very few of them can catch my attention.
Stef COLDHEART
19/02/2019
---