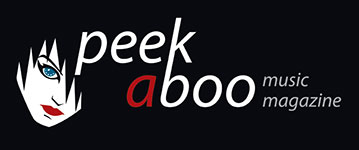 like this interview
---
MORTAJA
It Always Has Been My Dream And I'm Enjoying It A Lot
15/02/2019, Stef COLDHEART
---
Bert Lehmann is a German artist involved with Torn From Beyond and Mortaja. The third full-length of Mortaja "Combined Minds" was released a few months ago on Audiophob. The work revealed an impressive minimal-EBM and techno-industrial production. You can easily recognize the influences running through the work, which are mainly driven by impressive bass lines and a global sound intelligence. "Combined Minds" became one of my personal 'best of' albums from 2018. A good reason to get in touch with the protagonist operating behind the project.
I found out that you were already active under the Mortaja moniker for quite a long time without releasing any production. You finally got signed on Audiophob and released by the end of 2018 your third album. Why did it take you that long to get your music released and what have been the main facts from your career?
Yes, I started producing music quite a while ago. Just after I met Mirko from Audiophob, I decided to give them a demo of my work. They liked it a lot and after that, everything went pretty fast. The first CD was released and Mirko organized the first live concerts. Smaller gigs in the first place, but then also Maschinenfest, Schlagstrom and Elektroanschlag. It always has been my dream and I'm enjoying it a lot.
Your newest album "Combined Minds" clearly reveals an important evolution in sound when compared to the previous work. How do you look back at "Drown In Blood" (2011) and "Both Chamber" (2014) and how did this sound evolution happen?
After the second Mortaja album was released, I started a new project called Torn From Beyond. This project is meant for all my 'calmer' tracks. Lately I only played the faster-, more danceable tracks live with Mortaja. It was more fun when the audience is into it and gets excited. So I decided to move the sound of Mortaja into this direction and also invest into new equipment.
"Combined Minds" clearly sounds inspired by solid EBM bass lines and a kind of trance-industrial input. What kind of album did you want to accomplish and what has been your main focus during the composition process?
I'm excited by EBM and industrial since the 80ies. Even back then I wanted to produce this kind of music and I'm still stoked by this kind of music. But I'm also enjoying lots of other styles, what can be heard very obviously on the first two albums. But now this sound has become predominant for Mortaja and I'm going to stick with it.
I've been deeply impressed by your bass lines, which simply sound genius! What's your secret here and do you have some referential artists/producers when it comes to this essential element of the work?
Thanks, I'm happy to hear that. In fact I'm usually starting with the bass line. I like to try out a lot, experiment with different sounds until it sounds right. Only then the track is emerging little by little. Influences on "Combined Minds" include Thomas P. Heckmann, Terence Fixmer and Monolith. But as already mentioned, also bands from the 80ies like Nitzer Ebb are very influential to me.
"Combined Minds" clearly sounds as an album for live performances. What's the importance of playing live and what kind of show did you want to bring?
I'm looking forward to each gig a long time in advance. Being on stage, wiggling on my gear and seeing people dancing is just awesome and a big compliment for me. Right now I'm working on a new video for my concerts. I also bought an E-Drum which I'm going to use for live percussion -at least partially. I'm curious about how I'll be able to bring this on stage.
You already mentioned you're involved with Torn From Beyond, which clearly deals with a totally different kind of music. How do you make the difference between both projects and music styles?
Torn From Beyond is my project for dark-abient, atmospheric and grim. I also really enjoy this kind of music, which helps me to relax. It's a good alternative to calm down. Here as well bands from the 80ies and 90ies have been a big inspiration: the first two albums by Delerium, Lustmord and Raison d'Être. From today's point of view, a few tracks from the first Mortaja releases would fit more into the concept of Torn From Beyond. But now I drew a clear line between both projects and I think it was a good decision.
Stef COLDHEART
15/02/2019
---