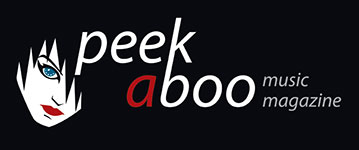 like this interview
---
SUBSKAN
I Think The First Time I Heard 'Industrial' ' Is When I Was Watching The First 'Terminator'
31/01/2019, Stef COLDHEART
---
Belgian artist Jean-Marc 'Murphix' Polet started making music under the Subskan moniker since the early millennium years. It however took him years to gain more recognition till he singed to Hymen Records to release the "Ambidextrous Asylums"-album (2017). Subskan last year stroke back with a new opus entitled "Drawback" revealing complex sonorities and multiple influences. The work is much more than simply industrial and rather atypical if you want to define it as 'experimental'.
Do you remind the way you got in touch with industrial music and what's the main focus when composing music as Subskan?
As far as I remember, I've always been interested in sounds and noises; electronic music and synths were what my ear needed even as a child. But I think the first time I heard 'industrial' (or something I could describe as 'a genre' in itself), is when I was watching the first "Terminator". I was a child, but I remember to have been really impressed by Brad Fiedel who composed the music; these kind of sub beats and fat analog synths, cold melodies and noises instead of 'normal sounds'.
When I compose as Subskan, my main focus is narration, I need to tell stories. I feel these stories in my head as if I was writing a personal diary, but not any kind of story; these stories need to be contrasted, just as my personality is.
I love mixing opposite feelings and opposite sound aspects together, even sometimes when they're completely unreal and improbable. If at first sight it seems impossible to do, or too 'opposite', I most of the time will enjoy finishing the song and take it as a challenge.
'Industrial' became a rather common label to define very diversified influences. What does the industrial genre mean to you and especially for an artist who's mixing multiple influences and styles?
To me, the main 'signature' of the industrial aspect, in any genre, is the sound of metal, machines or engines and the factory working uproar. No obligation to hear, but to feel it. The use of recordings from metal or samples, which I mix together with synthesis or with any kind of treatment is in general the first step of composition, like 'the main ingredient'.
The use of 'real synths' -as opposed to computer emulations, with a lot of character, is also really important to me. All of this with the main focus on atmospheres and/or melodies.
You released your third full length album "Drawback" on Hymen Records. What did you keep in mind from the composing process of "Drawback" and what have been the different stadia you'd to go through?
The main focus on this album was to narrate an analog story and to continue the narration where "Ambidextrous Asylums" stopped last year (2017). It's a sad story featuring some kind of 'hope' in the end. That's for the storyboard, but more important is including the 'beat/harsh and experimental' aspect into this story. I also wanted to let the synths express themselves without too much editing or cuts. I really wanted an analog album, mixing several feelings and emotions together in a nice order to get another kind of 'psychiatric' flow.
You clearly like to manipulate sounds and noises, creating a complex sound with impressive atmospheres on top. How do you perceive "Drawback" and do you have some references and/or standards when creating your sounds and composing songs?
Yes indeed, I consider sound design as important as composition and sound aspect. The fact I create my own sounds is really a priority for me. My 'leitmotiv' is the narration. I need to 'let the listener imagine his own story' without telling too much; I really like that. I bring something and just tell enough, but not too much.
To me, "Drawback" has something unique in terms of narration; I really like this one a lot. Tracks like "Stuck" and "Io" both touch me a lot personally.
Next to "Drawback" you also just released another (digital) album "Isola Emphasis", which is introduced as 'a complete sci-fi album'. What interests you in sci/fi and how do you transpose such a theme into music?
Yes "Isola Emphasis" is like a movie without images; in terms of narration I was completely free to express anything I wanted without any kind of limit.
"Sci/fi", to me, means 'melancholic future'; it has to be dark. As I am a huge fan of "Blade Runner" and Lynch's "Dune" for years now, I don't like the 'perfectly clean and polished' science fiction. Dust, rainy streets with clouds and dark lights are definitively the images I get In my head when I think about this term.
How do you perceive your personal evolution as musician from your first compositions towards today and are there some aspects of the writing/production you would like to change/improve?
I think I am now mature enough to let my inspiration move forward without any compromise and/or any psychological brake. The 'red line' since my first LP is the score/cinematic and narrative music.
I consider my personal evolution as the sound itself. I composed so many songs during the past years without ever finishing them just because of the sound aspect, I mean, 'not enough' or 'too much' was the global problem I was dealing with. So the song, even when it was good, went to 'trash'. Here it's different, thanks to the machines and sound design techniques I've learned a lot during the past years. Now I can be myself.
Stef COLDHEART
31/01/2019
---