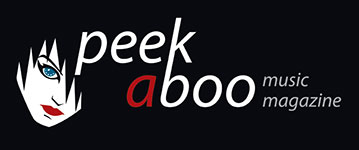 like this interview
---
MISSING IN STARS
'This music is for everyone, even my closest metal friends support it...'
09/03/2019, William ZIMMERMAN
---
Missing in Stars is the dark electronic solo project of Wisconsin native Dan Guenther. He's just issued the CD release of his album ECHO POINT featuring two remix tracks from Adoration Destroyed and Negative Crusth. We are very grateful to him for his time and the interview.
Hello and thanks so much for your time. Could you start off by giving us a bit of a background on Missing in Stars and perhaps the meaning behind the name?
Hey! Yeah Missing in Stars started out as a project with other vocalists in mind, my previous band Blind Faith and Envy had a female vocalist and I was thinking of going that route again or getting a male vocalist. It all fell through so I decided to give it a try since I have done some vocals in the past. I am not a huge fan of recording vocals as it takes a toll on my mind and body but the end result has come out to be more than what I expected, I actually really enjoy it other than the stress it puts on me.
The band name itself came from my long time visual issue which is called "Visual Snow", it is an issue that puts a thick layer of static like an old broken television in my visual field, it makes me feel spaced out and detached from reality, in general I wanted a band name that tells who I am as a person mentally and physically, since MIS is only me as the sole songwriter and producer it only made sense.
You just re-released your 2017 "Echo Point" album on CD with 2 bonus tracks. Why the decision to do that and could you talk about the 2 new tracks?
I wanted originally to have a CD release but had a huge medical setback, I didn't want the album sitting around for a few more years without release so I put it out digitally on iTunes and Bandcamp, I never even shopped it to labels. Now with the CD release it has 2 amazing remixes by Adoration Destroyed and Negative Crush, NC who is fronted by Tyler Newman of Informatik. They are both amazing remixes and are superbly produced.
You have some very poignant lyrics. Can you talk about some of the tracks on the record like "A Dove For Isolation" and "Frozen Left In Time" ?
Frozen Left In Time was originally written for a female vocalist so I had no lyrics but when the project never took shape I had the track sit around for a few months wondering if I should record it or not. My mom passed away and I was feeling some crazy emotions so in the end the song is about her death and myself crying out for my parents to hear me, it still messes with my head to listen to it but that's a good thing.
A Dove For Isolation is about past relationships I had and the relationship I have now, more or less the contrast of each one. It blows my mind the things we go through in life and the things we put up with but in the end we learn from it and move along.
Does the album revolve around a central theme or are these separate stories?
All different but the same, haha I know, I know that is an artsy comment but it is mostly related to relationships and death, most lyrics I write come to me as I record, I rarely ever even write lyrics. I listen to the music and then the ideas come to me so I get behind the mic and start singing. Sometimes it comes out terrible and sometimes it is fantastic! I never have a theme in mind, I let it comes together as it happens.
Can you talk about your musical and non-musical influences that find their ways into Missing in Stars?
That's a fun question, I was really influenced by Covenant and Gary Numan for this album. Can you hear it? I can. Covenant not so much but I was listening to them for a good year straight before I recorded this album and I always tried to sing like Eskil but my voice won't go that low. I wish! Also I am very influenced by television, the series Lost was always a big influence in this album since I watched it about that time in re-run form. The main theme in the show is "Don't tell me what I can't do". Echo Point was the first full album I wrote and produced without anyone's influence other than myself, I did it and was extremely proud!
Are you involved at all in any side-projects?
I am involved in a few, I still work with my band Vein Collector which is more of a Metal Industrial project, also I write music for an old school death metal band called Acts Of Swine. A few more but none I can mention at the moment since they are still works in progress.
What about your studio (hardware/software) set up?
Very basic, I use Cubase 10 as my Daw, I mostly use VSTi's now for my synths, some of my favourites are Lennar Digital Sylenth1 and Omnisphere. I have sold off most of my hardware in recent years to pay for medical bills and expenses but I was and always will be a huge fan of Ensoniq synths and still one day would love to add a Fizmo synth to my studio!
What plans do you have for the foreseeable future in 2019?
Continue to promote "Echo Point" since I haven't done much promo in last year! Also I have some releases coming this year that I haven't even mentioned yet. One is a cover single which I'll reveal in the coming months, also I am planning a remix EP hopefully around July or August. I am also currently SLOWLY working on a new album, possibly just an EP of originals.
Situation: Many years in the future, a very distant relative locates a box in the attic of an old home. In the box they find a Missing in Stars album and something to play it on. What do you want this person to know of your legacy simply from listening to your album?
I can only hope when they hear it they start to question who I was and what this silver disc is and this old music player they slightly remember... HAHA! I can only assume my music will be extremely outdated by then but they might just find some charm to it and give it a listen and know that me being family that it might have a bit more importance to it than just some dusty old trinket. Just maybe they will find out more about me through this music and possibly learn about who I was as a person. This music is for everyone, even my closest metal friends support it, so I only assume that if this was found in the way you presented they would at least tap their foot and have a good time listening.
William ZIMMERMAN
09/03/2019
---