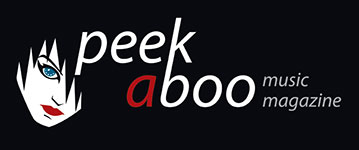 like this interview
---
BRIAN JAMES(THE DAMNED,THE LORDS OF THE NEW CHURCH)
'If it's something that comes from your heart – you can do whatever you want do to!'
21/09/2019, Danil VOLOHOV
---
Brian James is one of the people that formed my understanding of punk-rock. How it should be and how it should sound. Uncontrolled and uncompromised, in both cases. After years of being one of the most authentic guitarists of punk-rock Brian still follows his credo – he continues to play and do what he does. The principle he followed after he left The Damned and co-founded another legendary outfit – The Lords Of The new Church.
Brian's guitar parts still sound like punk-rock in its purest form. Even if these guitar-parts are played on acoustic guitar. As it was with "Chateau Brian"(released through Eash Action Records) – probably the most unexpected album in his discography. And with it, one of the most interesting ones. Of course, it's not punk rock as it was on the first Damned' album. But, by the end of our talk, Brian James could prove to me that punk rock could live in any form.
In the interview for "Peek-A-Boo" magazine, Brian James told about John Mayall and Eric Clapton, about the punk-scene and The Lords Of The New Church, about his recent releases and The Damned.
Before Rat and you formed The Damned you kind of played in London SS band. I already had a talk with Rat about the band. But if we'll speak about the very-very-very beginning of The Damned, how hard was it for you to be a young band at that time ?
Well, I was kind of used to it. Before The London SS I had a band called – Bastard. And we had a lot travel getting gigs in England. A lot of travel! No promoters would book us for a regular gig, because of the name of the band. And also, we were kind of playing punk music. And everybody wanted to hear prog-rock recorded stuff, glam music was popular. We didn't fix anywhere. So to play, I moved to Belgium – I played in Brussels with my band - Bastard. We lived there for…a year and a half. When I came back to England, I saw the ad in Melody Maker. Which were put in by two guys. That was the beginning of London SS thing. So I was happy to be able to play and meet people in London. Finally, they were into the same kind of music as me!
Could you please tell me about London back in the days. How do you remember it ?
To tell you the truth, after living in Brussels for nearly two years…It was ok. Like I said, I was happy because before, there were no people wanted to play music like The Stooges, MC5 and the bands I liked. So to me it was an exciting time. I know a lot of people talk about political climate and no work, but really, I ignored all that kind of stuff. I was just really-really happy to start playing with people doing the same kind of music. To me, music has always been an escape from hard realities of life. And it was a very exciting time. We went to see The Sex Pistols for the first time at a party. It was put on by a guy - Andrew Logan. An artist. A very good artist! That was exciting! Meeting these guys and talking to them was fun. A lot of fun! And every week something new was changing and different people you met, different bands were forming. To me, it was a very special time. Because, I've been waiting for something like this to happen! I hoped that at some point people would be fed up with these boring bands, everybody seemed to wanna play like before. So the good thing about it all – the punk scene evolved. It wasn't called punk at that time. It was just a bunch of people playing their own really wild rock-n-roll. As it's evolved – it would become clear to people that you didn't like to go to some university of music to be able to play it. All you needed was the right attitude and the knowledge of maybe three-four chords, whatever. And if you could hit for it – great! A lot of the bands…I mean, I've been playing for a while and the guys in London SS – Mick Jones and Tony James, they did play for a little bit. They were novices. They had knowledge in music…Even the guys from The Pistols. Even though their stuff was really rough – they had a knowledge. Steve and Paul had been playing together. Glen had been playing in bands. The people they admire weren't particularly the bands I admired. Like David Bowie or particularly Mick Ronson or whatever. I liked what was going on in America. It was very encouraging time to me. It was a lot of fun. And people evolved were already cool people!
In 2013 you returned to The Damned' debut album and re-recorded songs from the record. Most of us know them as classics of punk-rock. Especially songs like: "Born To Kill", "Neat Neat Neat" and "New Rose" of course. But could you please tell us about the recording of your debut album – how do you remember the work process on the record ?
At the beginning…I remember work on "New Rose". I mean, it's the most popular song. And it was also "the first punk single" – that kind of thing, right ? That song, the main riff came from something I wrote in Belgium. When I played it with the drummer there – he couldn't get a hang of it. He didn't quite know what he was doing. He kind of slowed it down. That was until Rat and I started playing it together. I played that riff and he just did it instinctively. He just sat the thing on fire, basically. So that was enough of instigation for me. Going back to my flat – I was living in Kilburn, in North London. When I got back to my flat, I picked up the guitar and wrote the rest of the song. I already knew that riff, how it should be played. So it was very-very easy to write the rest including the lyrics of the song. With "Neat Neat Neat" – I did it very-very quickly. Because, it was just such a stimulating time. It was an easy time to write songs. There was an energy in the air. That energy was…kind of contagious to people, to musicians. To all these bands coming out. And original punk-bands, if you wanna call them, every band was different! Every band had its own style! And the songs didn't sound the same at all! The Damned, sounded like we did! The Pistols sounded like The Pistols, The Clash sounded like The Clash. There was no kind of crossover. The only crossover would be like…The Pistols doing like The Stooges – "No Fun". There were only similarities. So those songs on the first Damned' album – they really kind of wrote themselves. Because, parts of the songs had been around my head for about previous couple of years. It just got to right combination of people to make the most of the songs. And of course the whole recording process was so quick. In Pathway Studios with little of time. The engineer – guy called "Bazza". Or he was known as Bazza. His name is Barry of something like this…[note. – Barry "Bazza" Farmer ]…I usually called him "Bazza". He knew aspect of the things he was doing! He knew how to get sounds up. And of course, we had Nick Lowe in charge of producer. He worked with Bazza before, in Pathway. So the whole process of it…We just played like we played live! Minus the vocals. And then Dave[Vanian] did the vocals. My overdubs are so minimal! I did a couple of guitar-solos, whatever. But the rest of it is just the way we did it live. But Nick had seen us playing live. And he knew what he's looking for. When it came to recording of album – he wanted us to play live. And he did a fantastic job! It still sounds great to me! Nick put this energy out of the band, using somebody who knew how to do this!
If we'll speak about your songs. Generally. Could you please say, is this process always spontaneous for you or is there always some kind of idea and you just search for ways of realizing this idea ?
I think, once I have a riff…I mean, I've seen around playing acoustic guitar. And I found myself doing a lot of bluesy stuff. But I kind of hear the riff. It doesn't depend on speed. Just a riff that got something special to me. Then I think: "Ok! I'll take this for my drummer!" – with The Damned, Rat was this person. He was an easy guy to write with. Because he knew how he'd gonna play it anyway. He may speed this twice…Apart from something like "Feel The Pain". It's interesting thing, because you come up with a riff. And you just search for a right place for it. If you have a good drummer – play with that drummer. Then, the whole kind of feeling of the song, would kind of write itself in a way. And once you wrote this…I mean, I like to be as prepared as possible. And I'm still the same! When I'm recording a new album – I just want to go "in there". Of course, I can't know what to expect from musicians. So sometimes you need to say: "This is not a sad song! There is an energy!" some songs – you don't need to look up for that energy! You're ready! Other songs, when you already have choruses etc. And your riffs are like "tight little thing" – then you kind of got the whole outcome of it, knocked out. It's like pulling a photograph or painting a picture, I guess. When you kind of see it. In bars. Or filming process. When director has the story and all that stuff. They kind of know what exactly they're gonna do. But then, other people – continental. Which do what's called "a new wave of cinema"- where you got something going on. And somebody's giving people carte blanche to see where it goes. Because, rhythm is the thing that speaks for itself. So really, it doesn't matter where it goes. If you know the energy and if musicians are interested in whatever moves them, keeping them in common with the rhythm itself. I don't know if I'm very clear in my explanation. There are different kinds of songs. Some of them need to hit of the leash. Some of them are the songs you'd say about: "It doesn't hit me! We should try something different!" this is how we knocked it. And you'll find out! At rehearsals or whatever else. Something that's well and then you see where it goes.
For many punk-rock fans your guitar became the symbol of the movement. But speaking in terms of your influences. What was the guitarist or the riff that changed your life ?
Oh! Wow! I don't know! There's no real guitar-player that inspires me. After all it's just music. When it's all started appearing…Stones and The Yardbirds and all those kinds of bands. And you just seen them on a program called "Ready, Steady, Go" that was broadcasting on a Friday night. You've seen these bands. And then they used to play in local club, where you could go…I used to see all the bands! All the bands! Even those pop-bands I didn't particularly like. There were blues band – The Bluesbreakers with the guy - John Mayall. It featured some really-really good guitar-players. That came from…kind of pop-music, R'n'B etc. And the first guitar-player I heard was Eric Clapton. He played on The Bluesbreakers album with John Mayall. And that really made me think: "Ok!" – I've been playing guitar a little bit, learning chords and how to play. I think the first thing I learnt was Howling Wolf's - "Smokestack Lightning". Then there were some Kinks' riffs. Ray Davies' riffs. Those were two things that really got me to playing guitar. But then I heard The Bluesbreakers album. At first I read a review in a magazine. And I thought: "This sounds bloody interesting! I'm gonna go down and buy this!" – I went and bought it, and said to myself: "This is good! What a good guitar-player! What a sound it has!" – it was something that really moves you! And the whole band – it also was great! John Mayall's voice and his people playing. John McVie. Even the drummer – the guy called Hughie Flint. He was good! He was a little bit jazzy for a blues-band. Then Clapton left John Mayall and went playing to Cream or whatever, with another people. His playing wasn't the same to me! He didn't have the edge. He started getting in what he's playing musically. And the edge was gone to me. John Mayall had a guy called Peter Green. And Peter Green just blew me away twice as much as Eric Clapton had done before! I thought: "Wow! Who the hell is this Mayal's guy! Where he got this guy from ?!" And one of the things you usually do – you look at the songs and see what wrote them. Usually there weren't John Mayall, Peter Green or somebody else. In particularly there were more Chicago-kind of blues-players. So then, I really started my journey. The Damned has a lot from Muddy Waters. All that kind of blues things. This blues – it was the whole new world there. That's where I started from…BB Kind, Freddie King. I thought: "Oh! Who are these people ?! Jesus Christ! Where they came from ?!"And then you go back to Robert Johnson, of course. And various people back then. Any of these guitar-players would be difficult for somebody to start from. But then, another guy arrives. The guy, that doesn't sounds as any of these guys! You could hear the influence of some of these guys but he's doing in a really-really different way. These are people like Jimi Hendrix, whom I saw at "Ready, Steady, Go" playing 'Hey Joe". The song itself wasn't that much…But the whole odor…And every time he played the new riff. It was just like: "Wow! This is cool!" – that's really-really made the difference to me. All of a sudden, I issued: "I wanna see this guy live!" – I didn't wanted to see him much, but I wanna get everywhere he'd play…They got the right name for the band "Experience" – each time they've been playing it was an experience. He had a great drummer – guy called Mitch Mitchell. And Mitch was…soaped in drummers like Elvin Jones. Jazz side of things. And I think really, Hendrix turned on my…kind of jazz sensibility. And I was lucky! 'Cause, I've been playing in a band at that time with the guy called - Malcolm Mortimore.We've been playing since we've been 15-16 years old. It opened for me various adventures, other bands and stuff. When I did my first solo-album – I got Malcolm to play there! And his parents would be big-big jazz-fans. There were certain things that I was really-really into. Especially, John Coltrane. Elvin Jones was playing with Coltrane. He was the person that influenced Mitch Mitchell a lot. All of them are fucking connected in some way ( laughs )!
I do know that you don't use computer and modern type-phones either. So could you please tell me, in what way does your current work process differ from what you had back in the days ?
There's no difference! I've been doing this exactly the same way I did it with The Damned – forty years ago. Exactly the same! Luckily, I go to the studio. I just go there playing tonight with the drummer, messing around with some things. On my solo-albums, I usually use more than one drummer. In Malcolm's involved – I don't need to. On my last album, for example he played on four tracks. On the rest of them I got another player. Heavy kind of hardpunk-player. And Malcolm sounds different, of course. Because he plays a lot of jazz with jazz-people. But with it, he likes to play rock-n-roll with me. Obviously, his influences are take…not so far away from that's play. He's heavily influenced by Keith Moon and John Bonham and all these people. But at the same time, he could continue to play in a jazzy way. Just because it's his roots. And Rat…He's always been a wild cat, a little bit. Sometimes there is a thing called "clip banger" – it's just about coming in time while some stuff is running. Rat always gets in right! Malcolm also can do that. But sometimes he…loses control. Which is fantastic! Wonderful thing! Which is a part of his thing. And when you play with somebody for a long-long time…Of course there are things you don't forget about. Something instinctive.
After the release of "New Rose" you took part in the Anarchy Tour. What memories do you have about it and how do you think, how important was that tour for the becoming of punk rock ?
Promoters didn't want these "terrible people" – The Sex Pistols, playing in their town. They cancelled shows and all that stuff. I think the most important part of the tour was when The Pistols went on what was called "The Bill Grundy Show". And they got on there. And they were…anarchic. Steve, the guitar-player was swearing and stuff like they. They were taking a piss out of presenter…Because there was probably…I think it was Siouxsie [Sioux] who rocked Victorian values of that time. There were "swinging sixties" and all that sort of things on TV. And that was cool! They called Grundy "A Dirty Old Man!" which he was! He was horrible! That went out all over the country so the kids out there were managed to saw there. It was BBC which broadcasted the news. Then you got some programs after the news…And these guys were swearing, they didn't care at all. Because, up to that point, the only thing about this new scene called "punk", the only thing all these people had heard was "New Rose" – the only thing's gone out, the only record released. So they'd heard one band's interpretation. And even after The Grundy show..As a tour, we played only one gig. The Damned played only one gig! That was at Leeds. And then…There was internal fighting between the management – and all the rubbish. So The Damned went off the tour…Cause Malcolm Mclaren – The Pistols' manager, he needed The Damned for the tour. Because, we've been playing about a little bit. We got outside of London and played there and there. Usually, there were places like parties. And…we had a little bit of a following. A lot of people walked out. A lot of them were these proto-punks – very early people. So we kind of were, a little bit known having exploded the places out of London. But, once "The Bill Grundy Show" happened Pistols couldn't believe what a rockers they'd made. After the first show Mclaren turned around to us and said: "Well, look…" – at the top of the bill of "Anarchy Tour" were The Pistols with "Anarchy in UK" single, we – before The Pistols. Before us were Johnny Thunders and The Heartbreakers – the guys used to play in Dolls. At the end, there were The Clash, who were managed by the guy called Berine Rhodes, who was a friend of Malcolm Maclaren. And after that Maclaren said: "After everything, we don't need you, guys! So there would be only Pistols, The Heartbreakers and The Clash". – I wanted to smack Maclaren, entirely (laughs). Because, the tour manager we had was driven to tears, basically. He shouldn't been managing us on that particular tour. So I took the role of "negotiator" with MacLaren. Unfortunately, he had two great big minders. I knew one of them – guy called Steven. He was a big guy, built like a wall. I used to drink with the guy. At that time he looked at me and said: "Don't touch Malcolm." – and that was it. I said "Ok!". They got Buzzcocks to replace The Damned. So we didn't played really then. We did a few more [gigs] after that. And I don't think that many people saw this particular tour. Because, I said – they got publicity, but with it all these people in different cities being saying: "No! No! No! We can't get them to our pretty new town!" Of course, the albums were coming out so people started getting into the new scene. That just started building-building-building. New bands started coming along, getting to Roxy – the great place! Inspiring us to play. There were bands that just started rehearsing there, after that they would play a gig once a week and just progressing and progressing. Getting songs pulled properly. And then, get down. That was probably as much as anything. More information was creating a scene. And encouraging more bands…Yeah. The Grundy Show [did] more than tour…It was a big influence on forthcoming scenes and punk-rock scene.
I've always been thinking about The Lords Of The New Church as about the continuation of your guitar play. Creative evolution. But despite this mostly people ask you about The Damned. So speaking in terms of The Lords Of The New Church- how was the band formed ?
The band was formed…really was formed when I met Stiv [Bators] – the singer. He played in a band called The Dead Boys. And when The Damned first went to New York…We played [in] CBGB's three nights. And The Dead Boys played with us. There were two shows a night – two bands. Dead Boys and then The Damned. Dead Boys and then The Damned…During the course of that he hit it off! Both bands gone really-really well together. In particular, me and Stiv. We used to hang out a lot, together. And when The Damned' second album came out – "Music For Pleasure", we've been doing English tours to promote it. And when our record-company asked: "Who'd like to play with you on that tour ?" – we said: "Hey! Get the Dead Boys over, man!" – "Yeah! Yeah! Yeah! A good band!" – so they'd come over. Later on, when I split over with The Damned, I get playing and writing with Iggy Pop. So on the course of the tour, we'd played in New York and Stiv come down to the show. And we hang out afterwards. We continued talking about: "Let's do something! Let's get a band together!" – that's all was kind of "talk-talk-talk". The following year, Stiv separated from The Dead Boys. He did a solo-album called "Disconnected". And he had some gigs around The East Coast. Just after Christmas, going into a New Year. That would be like…1979, becoming of 80, I guess. Something like that. So he called me saying: "Hey! Don't you want to come over ? I got these shows going on! And won't you come along and jump up as a special guest ?" – they wanted to play a couple of his early songs, a couple of Damned' songs and…people would like it. So I said: "Yeah! Sounds great!" – and I did a bunch of shows with them. After that, Stiv said: "Let's get a band together!" and I just started working with a manager. A guy called Miles Copeland. He's a great guitar player, but we needed a singer…I did vocals for the shows, playing with him. And I said to him: "I know a guy in New York. He exactly from Youngstown, in Cleveland. He lives in New York. The guy is Stiv Bators from The Dead Boys". In the meantime, Stiv was hanging out with the guy from Sham69. When Sham split up, the other guys got in touch with Stiv and Sham's management and invited him to get to England and to do an album. So Stiv come over. While he got there, getting something together and started writing a few songs…It was called The Wanderers. However, Stiv followed our idea creating a band. We had Terry Chimes and Tony James from Generation X, playing with us. Their singer [note - Billy Idol] went to New York becoming a kind of pop-punk star. And we played with Tony and Terry for a while. Then, Tony decided he didn't really wanna do it. He didn't particularly liked Miles, very much whatever. After it, Terry also left the band. We had a few people after it, playing with Stiv and me and checking things out. The guy from Sham 69, Stiv was playing with – David was a really-really great bass-player! He's cool! Very cool guy! We invited Dave down…And I don't know who was playing drums at that time. Maybe Terry come back in, for a little bit. But that worked out, Stiv was right! Dave was a good guy to play with! And then we were looking for a drummer. Stiv started going down this club, that was run by a guy called Nick, who used to be in a band called The Barracudas – kind of surf-y-type band. Like The Beach Boys and all that kind of surf-stuff. The place itself was kind of rock-n-roll-fetish kind of club. So after getting there Stiv said: "You know what ? I'm interested to work with Nick Turner! He looks good. He sounds right on The Barracudas stuff!" But what was more important – the way how Nick played. He don't plays cymbals and too much rhythm stuff. He's kind of Jerry Nolan – drummer from New York Dolls. He kind of plays like that…He plays a lot of toms combining them with cymbals. Which is quite interesting. So I said to Stiv: "Ok! What's if he'd get down there and we'd see what he does instinctively ?" Instinctively, Nick and Dave were all great! It was like: "Well, they're playing like if we'd play together forever!". It was like if somebody's say: "They look good! They sound good! You got your band! Let's get on and do it!" We started putting an album together! And that was it!
Quite often The Lords Of The New Church was called a "gothic-rock" band. So in this connection let me ask you, can you say that being in this band you liked to work with certain emotions ? Something equal to writers as Edgar Allan Poe who basically wrote detectives and horror stories.
Oh,yeah! Frankly speaking – I love horror films! I've been watching them for the last forty years. And of course, I like Edgar Allan Poe's works. Especially that are made by Roger Corman. Fantastic stuff!
Stiv, in his writing, during The Dead Boys was very-very basic. But, once we started working together…Usually I come up with the riff and stuff I did. And he come up with the lyrics – cause he's the singer. He he'd been writing and writing and writing. And I was amazed for the first time, when he presented me his ideas for lyrics. Nothing kind of specially rhyming or whatever. But the feel of the writings was very in…I guess you'd call it "gothic" style. The words, the imaginary. It wasn't back and white like a punk-stiff. It was much more colorful. Like things you'd see in Poe's wonderful writings. So that kind of set you on thinking. You see all that stuff and go through it, finding the combination of words with the riffs. "Right! Ok! Now I know how this is going on!" or "I need to get away from the basic kind of rock-n-roll, The Damned and the Dead Boys! We have a carte blanche! We can do exactly what we wanna do!" And we never got on back. The only time we did that with in America. And it was Cheetah [Chrome], the guitar-player turned me up to play "Sonic Reducer"[with him] – their most famous song. But he'd never ever did The Damned songs. It all was original stuff! That's what we did! That's was the whole point of it – to be original and use the talent of people involved in it. In a new way! We didn't want to repeat ourselves! That gave us a real kind of…open framework. On the first album – there were must more different styles working together. On "Is Nothing Sacred ?" were really-really different things. And it has certain poetry, a certain coloring. We just went with that. We didn't feel like we were expected to do anything. And that was the wonderful thing! That incarnation of me as guitar player and me as a song writer got me to the side, I hadn't touched before.
I always noticed the blues influences in your guitar style. Even In such songs as "Method To My Madness". Until 2012 it was just something partial. And, in 2012 you released "Chateau Brian" – the most unexpected record in your discography. How did everything come about ?
Well, previous to that I did a rock-n-roll album. Then was "Damned…If I Do" which was sort of recreating old Damned-stuff in a new way. Then I used to get together with one of the people played in The Lords [Of The New Church] - Mark Taylor. He didn't record on the albums, but he did a lot of live-works with us. And he's a very-very good friend [of mine]. I found that we were living very nearby. Cause, I went on living in France, for a while with my family. Then we came back in Brighton. I got in touch with Mark, who was living nearby. We got together – I got to his house with his wonderful piano and played guitar. We didn't play any kinds of old music. We did some blues – that sort of things. We played some old songs – like ABBA, giving it a blues feel. Mark wonderful piano player and he's exactable in giving styles and he loves playing blues stuff! We always talked about that: "One day, maybe we should do an acoustic album together…" I spoke to Carlton who runs the record company [note. Easy Action Records] and helps me managing. I said to him: "Look, how would you feel if I'll do real kind of bluesy acoustic album ?" and he said: "Well, if you decided to do it – you gotta do it!" The only problem was, the studio I use in Brighton is a digital studio. And if I wanted to record my voice there with acoustic guitar – it's got to be on tape! So I was talking to Mark about it, who said: "Yeah, you gotta to with it! So Carlton could put it out!" – I didn't know where we're gonna do it, so Mark said: "Let me think about it!" and that's what he did! And it worked out! He found a tape, tape-player, he recorded everything like it was during pre-internet era – loads and loads and loads of tape. We needed news songs, so I went down and played and played and played…Mark said to me: "Don't think too much! Let things come out!" so various riffs I've been thinking about got the shape and transformed into songs. When we started recording it…It all just clipped. It was like if I got a partner in crime – piano-player I totally trust. We did one session and Mark came down with this old accordion he picked up in New Orleans, while he was on tour with some of the bands – Simple Minds at that time. Not usual accordion, like New Orleans' accordion it was smaller. So he said: "I'll play this on that track ?" – I was like: "Yeah!". He started playing this accordion and I thought: "Wow! That's sounds so nice!" I like France a lot! I like mentality and the music, especially accordion. And he played it a little dry ( laughs ). But it sounded so cool! I said to him: "Mark, look! Let's get through and put it all down!" – what was what we did! Even before the lyrics. And when it came to the lyrics we found that everything works good.
Later on, when we've been working on Damned' cover-things, when I was doing "Feel The Pain", I got this feeling again. That something else I'll need to get the shape to words and chords…"Mark, could you bring that accordion again ?" – that's what he did! And it was great! It brought totally different kind of feel to it.
Your last album – Brian James came out in 2018. I didn't find much information about the release. So the question for you – could you please say a few words about this record ?
Well, the thing that I recorded it in 99. That was my first solo-album. I recorded in for a label called "New Rose" – a French label. And that came about cause, I used to hang out a lot with the guy namely – Chris Bailey, the singer from The Saints. Chris was recording an album in London with The Saints. He invited me down to play some guitar. He met this guy - Patrick Mathé from France on tour. And Patrick had plans for starting a record-company. He wanted to call it "New Rose", so I went down playing some guitar solos for The Saints. And this guy came out. Big guy – he's playing guitar. He said: "Brian, my name is Patrick. This album you're playing on would be the first release on my new record-company. And I would like very much to call the company – "New Rose". So I'm asking you – can I have your permission ?"- I said: "Yes, man! Of course! Great!" - What a complement, naming record-company after one of my songs! So when The Lords [Of The new Church ] basically split up – I wanted to record an album. I called Patrick saying: "Patrick, I wanna do a solo-album! The Lords have split. It makes a lot of sense for me to do it on "New Rose". And he said: "Brian, if you could play me a couple of songs – it would be good!" – I got some pieces in my mind so I said: "Yeah! Sure! Sure! Sure!" I wrote some songs down, when I was in Paris. And Patrick said: "Recently, I've been recording some bands in a studio in Brussels." – I used to live in Brussels so I said: "Great!" – so we recorded it there. I got my friend – Malcolm [Mortimer] playing drums and bringing some jazz-influences. Also, there was another guy I've been working with – Alan Lee Shaw. He agreed to play bass…And it was great! Songs just come out from my ideas that I had since I've been playing in The Lords! That's was the story behind that album. It was released on New Rose and it never really got re-released. And particularly on CD, until Carlton…He knows my music. I just said to him: "I got to put it out! A lot of people know it! And there's some great music on it!" – I didn't want to remix it or something like this. But I wanted to make something different with it. So I started looking for tracks that I recorded and haven't putted out. And done a couple of tracks as well. "Pretty Lil' Girl", for example. And they put it out! Luckily, people like the record!
There is a certain opinion that punk rock can exist in any environment as a certain state of mind. For example in literature we have wonderful Irvine Welsh. Prime example of such a symbiosis. And listening to "Chateau Brian" I can't but notice that my feelings were practically the same when I heard the first album of The Damned for the first time. How do you think, can punk-rock live in any place in any form ?
Oh…I don't know! You just do what you do…I think if it's something that comes from your heart – you can do whatever you want do to. Of course, there is a certain connection. Cause I'm speaking about my heart! As with this album – Malcolm played drums of some of the tracks. Some other people played. And the stuff on there is the direction I'd never tried to get. But at the same time, because it's me and I've been writing for quite a while now…I'm writing my own songs since The Bastard days. So I've been writing since 71-72…It's a long time! And I think I kind of "got it". Even when my play gets on different roads you can still tell it's me. So I don't know… It's just the thing that goes it your flow. If I want to do something – I bloody will do it! And I won't be thinking weather people gonna enjoy it or no. It's just the thing you want to get from your chest, record it and see how it sounds. If you'll like the gay it's gonna out – good! I've never end this business of music. I've never through about leaving it. There is also no plan for me. And I also don't do it for money! I did it because I kind of have to! I just love playing music. And basically, I do what I wonna do, playing what I want to play. As guitar player I can interpret what goes in my head. I'm not the best singer in the world. It's just about get away with the singing. And…I'm a happy guy! I have a wonderful family and I enjoy good wine. And I would never ever stop! Cause ideas come along and you think: "Yeah! Let's do it!" So you try them! Like I did in early 2000's with Wayne Kramer from MC5. We had some great players on that [note. "Mad For The Racket" album] – Stewart Copeland played drums. He did played on my two first solo-singles. Great playing! We also got people like Clem [Burke] from Blondie, Duff [McKagan] from Guns N' Roses and…you meet these people and play with them. I did a bunch of stuff with Manny – the bass-player from The Stone Roses. Great bass-player! He's known in music. And when it comes to punk – you could guess it listening to The Stone Roses. So he got this kind of influence. It's wonderful! You meet all these different people, you play with them. It's all like a little parts of the image that didn't even existing! It's like if somebody's giving you message that's touching all parts of your body. And you're saying: "No! Where's that comes from ?" – and it's similar to when you're playing with all these great-players. Like I said – it's bloody fortunate, 'cause I got the chance to meet all these players! And play with them! It's like with my old heroes – when I played with Iggy and Wayne…You're playing, you're living you learn, you craft. And only get better and better. I like playing with people. And that creates new stimulus for your songwriting, 'cause you're thinking in different ways!
Danil VOLOHOV
21/09/2019
---